28 (Exciting!) Alternative Career Options for Architects
A lot of graduates get to the end of their degree and decide they want something different.
Your degree in architecture is a stepping stone to your future life and not a straitjacket. You have options when you graduate and at every stage in your career.
To be human is to have the power to choose a different path, and these are some alternative career options for architects.
Some paths are smoother than others; if you decide you want to become a brain surgeon instead of an architect, you have years of retraining.
But there are plenty of other careers that an architect graduate or working architect can step sideways into with relative ease.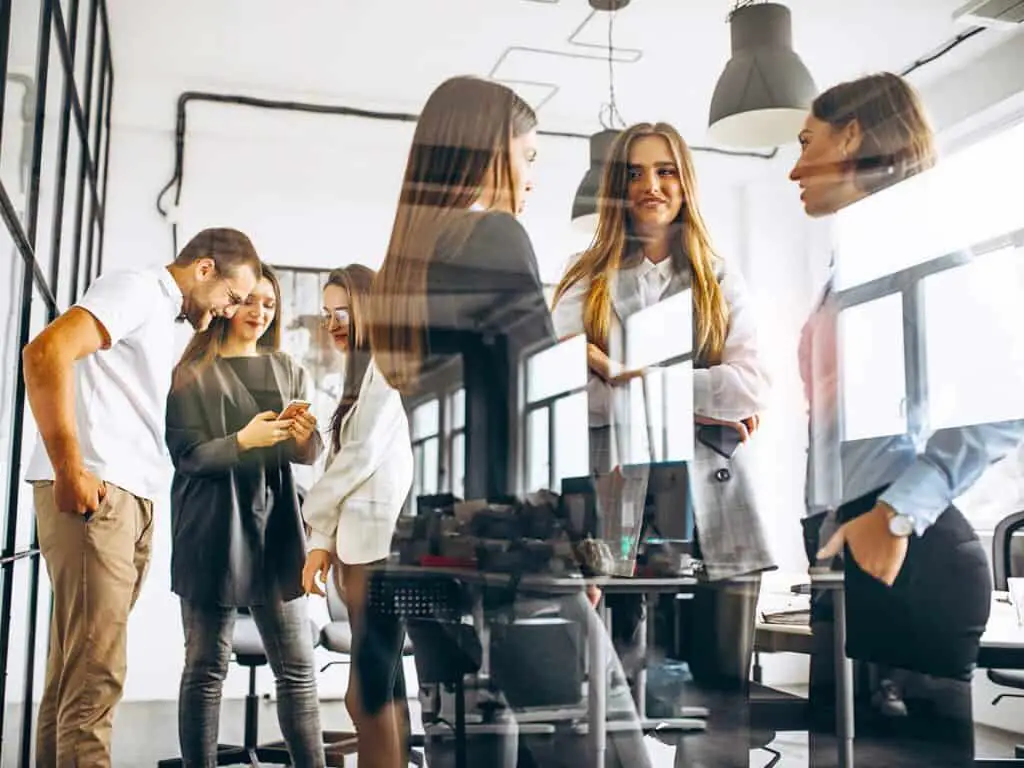 1. Real Estate Property Developer
A real estate property developer is the person who:
Buys a plot of land and builds houses or commercial property.
Buys rundown properties, refurbishes, and sells at a profit.
Renovates and repurposes old properties.
As a property developer, you are responsible for the whole project – design, construction work, marketing, and sale.
A real estate property developer is a natural fit for an architect, alongside other related professions in the building industry.
You don't need to be an architect to be a real estate property developer, but it does make you a better one.
2. Interior Designer
An interior designer is not a glorified painter and decorator – the clue is in the design.
In most States, you need a license to call yourself an interior designer (although in most other countries, you don't) – and you can be a licensed architect in interior design.
Interior design suits anyone interested in interiors and how their design enhances people's experience of living and working in a building.
Many architects choose to focus their attention on interior design for commercial, retail, or residential spaces.
As an interior designer, you advise clients on materials, styles, furniture, and designs. You create budgets, design plans, and specifications, and you manage the completion of the project to a high standard.
Interior design is one of the other jobs architects can do alongside their architecture practice.
They could also choose to specialize as interior architects or interior designers.
The switch between architecture vs. interior design is as seamless as any two distinct fields can be.
3. Industrial Designer
Every product you use comes from industrial design – would a coffee maker be as attractive without the rounded shape, oversized buttons, and vibrant color?
Industrial design in the development of a product from kitchen gadgets to cars involves a designer to:
Ensure it does what the user needs.
Create an aesthetically pleasing object.
Make it straightforward to manufacture.
Architectural skills of drawing and sketching, 3D modeling, 3D rendering, understanding materials, and finishes mean architects transition smoothly into an industrial designer's role in any industry.
Industrial designers and architects share a common interest in making the world better for people to enjoy, whether that is a three-bedroom home or an ergonomic chair.
4. Graphic Designer
To put it simply – graphic designers create visual media, like advertising posters, websites, books, product packaging, exhibition stands, and computer games.
You need to be good at putting together design elements like fonts, colors, shapes, and images.
You can design logos, layouts, boxes, business cards, landing pages, and game characters.
A graphic designer is an artist with a purpose. Architecture degrees involve design skills, and people are drawn to architecture because they are creative people.
Moving into the graphic design field is one of the other career options for architects.
5. Business Entrepreneur
Anyone can set up a business, but architects have a head start on the necessary business skills to set up a successful and profitable business.
As an architect, you get used to budgeting, project management, accounting, and managing conflicting deadlines. You also have the experience of sticking with a project and coping with the challenges.
Your business idea may be completely unrelated to architecture, or it may be complementary, but either way, you have the skills to forge your own business path.
6. Set and Production Designer
What else can you do with an architecture degree?
Consider working in the film industry. A production designer works with a film or theater director and producer to design and create all the visual elements involved.
These visual elements include:
Finding locations (film) – that are in keeping with the age and style.
Designing and creating sets and props.
Setting the style guide for costumes.
Graphic design.
Most specialize in either film or theater, but the skill set is similar and shares many facets with architecture:
Understanding the design brief – reading the script, discussing it with the director.
Researching and presenting design ideas.
Creating and monitoring a budget.
Producing scale models and plans.
Sourcing materials and putting together a delivery team.
Managing the project.
You get the opportunity to work with stage productions, movies, video, TV, and television advertising.
7. CGI / Animator
A successful CGI artist or animator needs computer skills with graphic programs.
Some degree courses flow through to a CGI and animation career, but most artists are self-employed, and it is your experience and portfolio that land you the paying gig.
As an architect, you are familiar with learning computer design software, and that is a transferrable skill into learning how to use animation software.
Ultimately, successful artists have a flair and eye for design blended with technical skills.
You can work in the film or games industry and commercial marketing work involving CGI or animation.
8. Virtual World Designer
It is a small step from a 3D rendition of a building to creating a whole world for the film or games industry.
Why stop at one building when you can create an entire city, planet, or universe?
The skill lies in creating realistic world views that are impossible yet strangely believable.
A virtual world is a computer simulation, and you see it in films like Inception and Ready Player One. Sometimes they recreate the real world (like Notre Dame Cathedral in Assassin's Creed) or a complete fantasy (like Dark World).
Opportunities lie in film, games, and marketing, and this is an area that an architect with a strong technical appreciation of how buildings and landscapes work together can thrive.
9. Film Director or Producer
A film director is an artistic role that involves bringing together the vision and creative design and encouraging the actors to play their part.
A producer is the guy (or gal) who organizes the funding and the business aspects of producing and distributing a film, TV show, or advert.
The role of film director and producer can combine on smaller budget productions.
Is it a good role for an architect?
Architects are creative people that seek creative outlets to make something for other people. A film is a construct enjoyed by the audience.
The skills and approach to completing a successful movie and finishing a building project are not a million miles apart. The key element is vision, passion, and enthusiasm.
10. Stage Designer
Shakespeare calls the whole world a stage; architects design the most spectacular props and settings on that stage.
On a smaller scale, you have stages in theaters, concert halls, music festivals, political rallies, and commercial presentations that need props and settings.
Some stages (and their designs) go on tour, some are built for a week or two and then dismantled, but stages crop up in the most surprising locations.
It is still a design and build job and architects are excellent at that.
11. Professional Photographer
A professional photographer is a person who makes money from taking photographs.
You don't need qualifications to get into the field, but you need an artist's eye and technical editing skills to crop, airbrush and tweak that candid shot into a stunning image.
Most people think about professional photographers at weddings and a studio for portraits, but that is only a small section of the available work.
Professional photographs are necessary for product brochures, tour guides, books, websites, greeting cards, graphic design, fashion, journalism, and any other application where you need an image.
As an architect, you appreciate composition, landscape, buildings, design, and a keen eye for detail – all excellent skills for architectural photography.
Plus, you have business training and may enjoy building up a business as a professional photographer.
12. Event Planner
Events are projects involving a budget, a design concept, sourcing materials, and teams to deliver to a specific deadline.
All the time, you are playing diplomat to clients changing whims, contractors that fail to turn up or deliver shoddy work, and getting to grips with legal rules and regulations in your state.
Does any of that sound familiar?
Substitute building for the event, and you are describing an architect's role.
Events can cover family occasions on a small scale or international state occasions.
An event is a happening involving people and space – all well within an architect's comfort zone.
13. Automobile Designer
Engineers design the mechanical working parts, but a car is more than the engine – its appearance and comfort matter to the buyer, especially in the high-end luxury market.
A car is a structure to carry people from one place to another.
An automobile designer makes that moveable structure comfortable and attractive for people, much like an architect designing a structure.
Architects as designers quickly move into a field like automobile design as alternative career options for architects.
14. Track Designer
Every racing track for cars, monster trucks, motorcycles, horses, dogs, or people needs design.
For a racing car track design, you need to include:
An exciting track layout for racers that is either flat or undulates with the land's natural landscape.
Safety features for the drivers, spectators, and pit crew.
Exciting vantage points and viewing angles for spectators and cameras.
Comfortable seating.
Corporate entertainment.
Pit lanes.
Track drainage.
Challenging race conditions.
Spectator flow.
A racetrack is an architectural project needing design and management skills to take the project from the initial idea to completion.
Plus, there is work available for renovation and updating tired and neglected racetracks.
15. Fashion Designer
Many architect students opt for the fashion houses instead of bricks and mortar – Pier Cardin and Tom Ford, for example.
The ability to create a 3D object for a purpose is the same regardless of the item or the goal. Clothes in all their various forms house the human body and are attractive because of their shape and color.
Designing structural objects is an architect's primary skill, so the transition from building to clothes is not that hard to imagine.
16. Furniture Designer
Many architects design furniture as well as buildings. Famous examples of furniture as art usually involve an architect as a designer.
As part of architectural degree studies, there is an element of furniture design, and this is an alternative career for architects at all stages in their progress.
Furniture design allows an architect to play with materials, form, and function on a small scale with quick results.
17. Video Game Designer
The gaming industry is big business and can cover fantasy worlds, role-playing, and e-sports. A video game takes a massive team and includes designers.
The design covers the visual impact of the background, the characters' shape and personality, how the scenery changes, and game options.
For e-sports, it can include recreating the sports stadium or racetrack; for a role-playing game, it may consist of designing in a historical context.
A video game designer may need to blend several "film" design roles – graphic design, CGI, virtual worlds, and 3D rendering.
It is an exciting and growing industry.
18. Web Designer
Most web designers are self-taught and come from other design backgrounds.
You need an aptitude for design and computer skills (including programming languages), but there is plenty of available work because almost every business needs a web presence to thrive.
These architecture and design websites are some examples of what architects can accomplish.
Creating designs and work to tight deadlines is crucial, and everything else is easy to learn.
19. Creative Director – Marketing Agency
Creative directors are skilled people and project managers.
It is an artistic role that needs an appreciation of history, art, design, and people.
Most creative art directors come from a fine art background, but architecture is a better fit because of client handling, design concept, presentation skills, and project management.
20. Craft Artist
A craft artist makes items by hand, from throwing a pot to creating a stained-glass window.
Through your career as an architect, you may feel inspired by some aspect of building design that leads you to choose to specialize in that craft.
A craft artist can either work creating works of art (like sculptures) or producing beautiful but purposeful items like pottery.
This career change arises from passion, but successful craft artists can be highly sought after and gain a great deal of job satisfaction.
21. Food Industry
High-end food production is a mixture of passion, craft, and design.
If you are an architect looking to move into working with food as your creative material, you can consider:
Chef – designing dishes and running the kitchen.
Food Stylist – pimping food for the starring role in photographs.
Cake designer – celebration cakes are architectural.
There are other food industry roles, including meal designers, party caterers, artisan bakers, and chocolate makers.
The role that suits you as an architect looking for a change depends on your interests and skills.
22. Teaching Roles
Teaching roles cover anything from being a university lecturer (or professor) in architecture to a schoolteacher, independent tutor, and instructor.
Some architect students choose to transfer into teaching as fresh graduates or postgraduates in Master of Architecture, and others see it as a potential career later in life.
Architecture is a diverse subject that opens many potential teaching roles. You can also teach as a side hustle in such courses as art history and an introduction to architecture for adult audiences.
23. Golf Courses and Parks Designer
There is an art to designing a golf course or laying out a park (theme, a wilderness, or public space), and architects can work in these fields (literally).
Public parks are external spaces for people to enjoy, and the most enjoyable parks include providing views, rest areas, and points of interest.
The natural feeling is strictly by design.
24. Conservationist
Typically, you associate conservationists with the natural environment.
But you also get art conservationists and building conservationists.
As an architect, you can move into a conservationist role by consulting on sustainable technologies in building projects, environmental studies, or preserving historic buildings as public officials or a not-for-profit group.
25. Corporate Social Responsibility Director
Increasingly companies are waking up to their need to minimize their impact on the environment and people's lives by better designing their services, sustainable technologies in their buildings, and more thoughtful approaches to their stakeholders.
As an architect, your transferrable skills include design, materials knowledge, management, budgeting, and the ability to create and present projects.
26. Author or Journalist
People find inspiration in stories about people in the past and today and are interested in cities, buildings, and history.
Think about what attracted you to architecture, the stories you hear, and the places you see.
As an author or a journalist, you can take your architecture experience to a broader audience – you have an endless source of material.
27. Tour Operator and Guide
What makes visiting a new city interesting?
Mainly the buildings and a section of the travel industry cater to people who visit places and learn about their culture, art, and history.
Sometimes these combine with a painting or photography course using the chosen city as artistic material.
An architect is an ideal person to make a visit to a city a magical experience with their knowledge of how and why the buildings developed the town.
28. Building Specialist Consultant
If you choose to develop expertise in one area like acoustics, sustainable designs, or fire-resistant materials, you become an expert.
People value experts as consultants because they get the knowledge and skills they need without putting in extra research and work. They go to the consultant with the answers and are willing to pay for the specialist knowledge.
You can be a full-time or part-time consultant in many different architectural aspects or use your skills in another industry.
How Useful is an Architecture Degree?
An architecture degree gives you a range of skills – practical craft skills, specialist computer software, business, design, art, management, history, and legal knowledge.
These skills help give you a range of other career options for architects over and above generic graduate recruitment or becoming an architect, and architects design many works of art beyond buildings.
Of course, if you still want to be an architect, your architect's degree is the best starting point, but you always have other options.
References:
https://www.lendingtree.com/home/mortgage/how-to-become-a-real-estate-developer
https://www.careerexplorer.com/careers/interior-designer/
https://www.bls.gov/ooh/arts-and-design/industrial-designers.htm
https://www.prospects.ac.uk/job-profiles/production-designer-theatre-television-film
https://www.berklee.edu/careers/roles/scenic-designer
https://theartcareerproject.com/careers/automotive-design/