Architect vs. Industrial Designer (6 Differences Explained)
With the completion of high school just around the corner, you have come to ask yourself the big question – What is the difference between architecture and industrial design?
You know you want to become a designer, but with many career paths to choose from, how can you be sure which one is suitable for you.
You already know you have an interest in design, but you need to know which career will hone your skills the best or which you will be happier practicing.
Let's look at these two careers and break them down into categories that can help you understand their similarities and differences.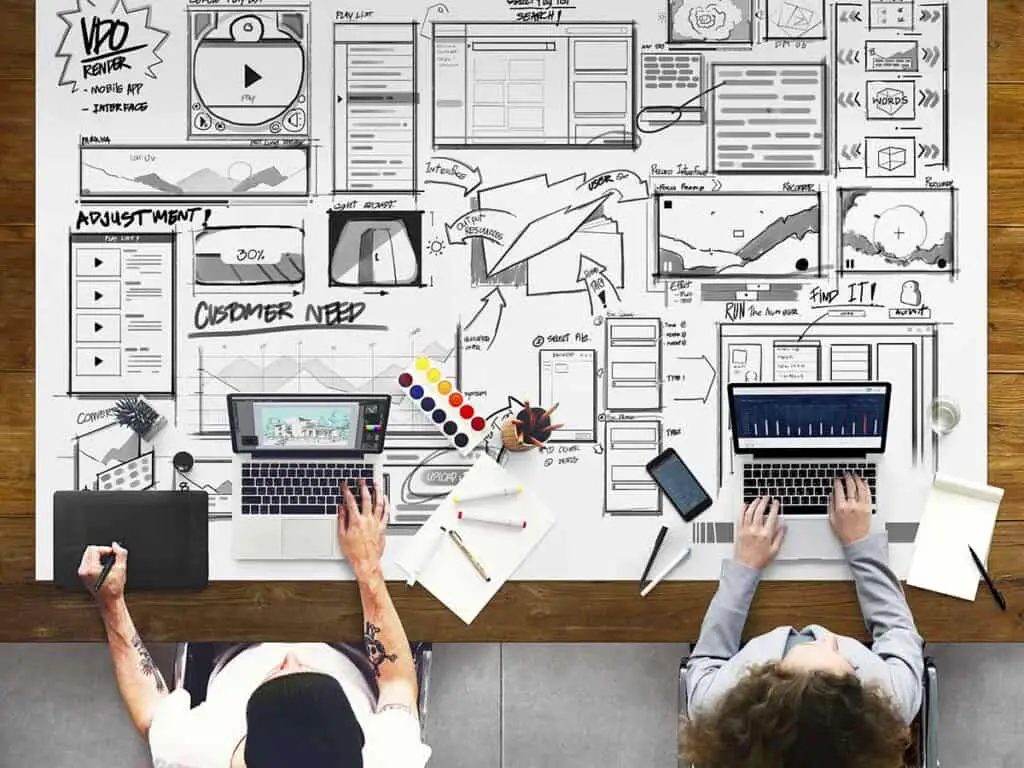 1. Area of Specialization
Although an architect is also popularly-called a jack of all trades and a master of none, there are areas that not many other professionals are capable of performing competently.
An architect specializes in:
Taking a design brief filled with a host of requirements, including the client's structural, mechanical, statutory, building codes, climate, market needs, and aesthetic, eventually produces a balanced, workable solution that meets those requirements.
Designing structures and buildings, including the layout, interior, and exterior facades.
The design work includes houses, office towers, factories, airports, stadiums, and a wide range of public infrastructure.
Skilled in 3D computer rendering, CAD software, and building contract administration. Knowledgeable in materials technology.
Meanwhile, an industrial designer develops and applies design skills in an entirely different industry.
An industrial designer's specialization includes:
Design, create and test various end-consumer products taking into account client, consumer, aesthetic, safety standards, and user-testing requirements.
The designs include phones, cars, home appliances, electronics, toys, and countless other manufactured products.
Skilled in computer graphics and testing software and use them daily.
Knowledgeable in materials technology and manufacturing practices.
Creating iterations of physical prototypes of their designs.
2. Degree/Entry Requirements
The high school subjects generally required to study professional programs in these two fields are similar.
The core subjects required are:
Physics
Chemistry
Mathematics
English (if you are an international student applying to study in a country where English is the primary language)
The non-core subjects may include:
3. Degree Duration
Prospective architecture students that choose either one of these two routes:
Bachelor of Architecture (5 years)
Bachelor of Arts or Science (3 to 4 years) and a Masters of Architecture (2 years)
On the other hand, students wishing to become industrial designers do have a few options (with the first being the most obvious):
Bachelor of Industrial Design (4 years)
A bachelor's degree in architecture or engineering potentially allows a job seeker to obtain entry-level industrial design jobs.
4. Statutory Registration Requirement
Architecture is a profession regulated by a statutory board, and this is true in most countries around the world.
It means that you must fulfill the requirements of the relevant Architects Board, including passing the registration exam before you can legally call yourself an Architect and practice professionally.
For example, the National Council of Architectural Registration Board (NCARB) collaborates with the state licensing boards to facilitate architects' licensure in the US.
With these requirements in place, architects need a longer time to become licensed before taking on projects independently. However, those without a license are still able to work as architectural designers.
On the contrary, industrial designers do not face such hurdles and have more freedom in that regard. That said, industrial designers have stringent product and safety requirements that they must fulfill before their designs are certified for mass production.
5. Career Opportunities
Generally, when you have a broader set of skills, your options to switch to another career increase.
An architect would have more alternative career options available, relatively-speaking, due to the multi-disciplinary nature of architecture.
They include:
Real estate developer
Interior designer
Furniture designer
Arts director in many industries, and
Meanwhile, industrial designers do have other exciting design fields that they can venture into:
Fashion designer
Exhibition designer
Graphic designer
Set designer
The alternative career opportunities overlap between them as the design component that plays an increasingly important role in the many products and services we see around us today.
A critical thing to bear in mind is that architects can choose to become industrial designers, but the latter does not have the same flexibility.
6. Average Salary
The salary comparison is always of interest to prospective students deciding between different career paths.
Design is a common interest among architecture and industrial design students making the comparison more relevant.
Architects in the States made an average salary of $79,380 in 2018, with the top 25% earning $104,510 against the bottom 25% who made $61,280 (source).
Compare that to industrial designers who make a median salary of $70,800 (source), and the winner is clear, albeit not by a considerable margin.
But take these figures with a grain of salt as salaries ultimately depend on the level of experience, skills, specialism, and job location.
Summary
Hopefully, with this information under your belt, you are more equipped to determine the right career path that is best for you.
Although architecture and industrial design are both design-based professions, they vary in their work nature and the flexibility of a career switch between them.
If you think designing buildings, working with various other design specialists, and having a broader range of skills to venture into another career eventually, architecture would be better for you. But if you enjoy designing consumer products and impacting end-consumers' lives through the things they use, industrial design would provide you higher job satisfaction.
Take the time to research in-depth and network with other designers working in each field to gain an insight into what it is like to work as an architect vs. an industrial designer.
As design is a broad field, you may also wish to look into the difference between architecture and interior design to weigh up what type of designer you want to be.