Architecture v. Interior Design: 9 Things to Know (for "Artists")
Among all the dilemmas that prospective architecture or interior design students possibly face when deciding their career route between two disciplines, none is more confusing than the choice between architecture and interior design.
For example, the choice between architecture and engineering, or between medicine and architecture, would have been relatively easier and more straightforward due to their contrasting nature of work.
Your decision to study architecture or interior design will ultimately depend on the level of impact you want your work to have on its users and your risk appetite relative to that impact.
Architects deal with the design and flow of the entire building and its relationship to the external surroundings. Conversely, interior designers' scope of innovation covers the internal spaces and selecting materials, colors, fittings, and furniture.
You should expect some overlapping scopes between the two.
These are the nine things you need to consider before arriving at a decision on which to study: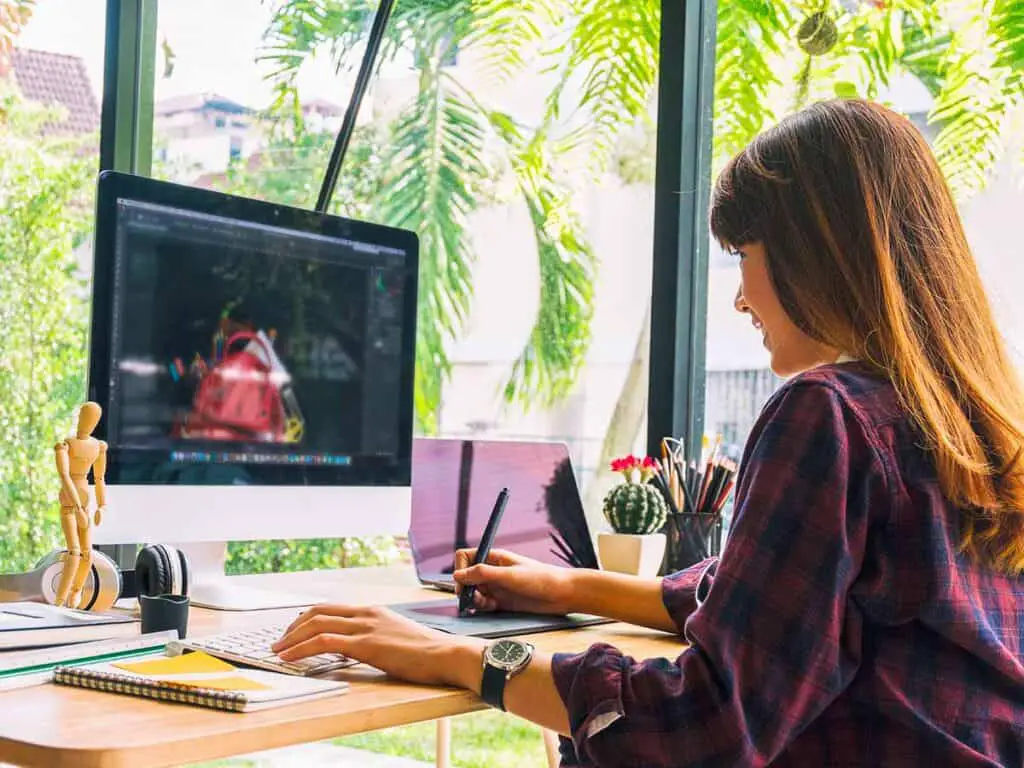 1. Scope of Design
The scope of design that an architect is responsible for is wide-ranging and includes:
The primary design concept of the entire building or development.
The flow from one space to another.
The relationship between spaces, including the size and height of areas and rooms within which interior design applies.
The external facades' design and how they relate to their immediate surroundings, including new and existing buildings, open spaces, hardscape, and landscape.
Coordination with structural, civil, and mechanical, electrical, and plumbing (MEP) engineers; Architects also correlate their layouts with the work produced by other design consultants such as landscape architects and technical specialists.
On the other hand, the design input of an interior designer is on a relatively smaller scale with different levels of detail:
The concept of internal spaces such as modern, vintage, or minimalist décor.
Application of colors, texture, and lighting by selecting finishing materials, fittings, appliances, furniture, and light fixtures.
Making design decisions that impact the way occupants use the space.
Awareness and basic knowledge of structures and other MEP provisions are necessary to dovetail the finishing details and ensure that they are buildable as intended.
Coordination with the interior contractors, MEP engineer, and acoustics specialist.
2. Length of Study
The full-time study of a professional bachelor's degree in Architecture typically takes 5 years.
Alternative routes to graduating as an architect involve a combination of a pre-professional degree – such as a Bachelor of Arts (B.A.) or a Bachelor of Science (B.Sc.) majoring in architecture – and a Master of Architecture, bringing the total completion time to 6 years.
On the contrary, a diploma in interior design is commonly offered as a full-time program over 3 years, while most bachelor's degrees in interior design take 4 years to complete.
The study of these two disciplines differs by a year or two, at most, and should only be a small factor in your decision.
3. Areas of Study
The subjects taught may differ from one program to another – for both architecture and interior design – but the students can expect to acquire a similar skill set.
Architecture students can expect to learn:
Architectural design
Urban design
History of architecture
Communication skills and technology
Architectural law and professional practice.
Construction technology
Project management
(See this post on the subjects taught in architectural schools for more details).
Meanwhile, interior design students can look forward to learning:
Design and styles
Communication skills and technology
Materials
Lighting
Furniture
Construction detailing
MEP services
Feng Shui
Project management
4. Nature of Relationship with Other Stakeholders
The Owner looks to the principal architect in charge of a project to lead the team of design consultants and coordinate the work in their respective disciplines to produce a cohesive master design.
Beyond the drawing board, the architect is also responsible for administering the Contract Form, which the Owner and the General Contractor are parties to.
There are several sub-contractors, depending on the size of the construction project – the performance of whom the general contractor is ultimately responsible for – that the architect works with to sort out building details.
In short: an architect has a contractual relationship with the Owner and a working relationship with the engineers, cost consultant, technical specialists, and the general contractor.
There are also the building authorities who issue approvals.
Compared to architects, interior designers have a simpler professional relationship profile to the project stakeholders. They work with the architects and engineers but have a closer working relationship with the interior contractors.
An interior designer does not have to worry about obtaining any statutory approval before implementing their work.
5. Duration of Projects
The natural progression of a new building project involves the following stages:
Concept design
Design development
Design documentation
Contract tender (in public projects; and private projects if the Owner decides to)
Construction
Statutory completion procedures
From the outset to completion of those stages – assuming no significant changes or hiccups – you are looking at a minimum of 4 to 5-year duration.
On the other hand, an interior design commission consists of the following phases:
Concept design
Design development
Design documentation
Construction and fit-out
Handover
The entire timeline ranges from a few months to as long as a year or more, project-size-dependent.
6. Impact on the Lives of End Users
The creative work of architects and interior designers impact the lives of the users in different ways.
The macro-level of an architect's design scope means design decisions on the drawing board determine how well the building lives up to its purpose.
A successful building design enhances the users' experience who comes into contact with the building's exterior and moves from one interior space to another.
The aesthetics of building designs also profoundly impact the appearance of a neighborhood or the cityscape.
Although architects design buildings to survive at least 50 to 100 years, they usually last longer in reality and form the memory that people have of the place and their lives.
It is not a stretch that good architectural work of art lasts for eternity.
An interior designer's work also impacts the occupants' lives, but on a more micro level.
The right selection of finishing surfaces, furniture, and fixtures influences the perception of the space and how the occupant uses it daily. Comfort and safety are two other interior design aspects that the designer contributes to a building's value.
While buildings remain unchanged for many years, the interior undergoes frequent changes as they transform in purpose or when one set of users replaces another. Interior spaces may renew every 10 to 15 years, especially in commercial buildings.
One discipline complements the other in contributing to the experience of the people using the space. Your choice is the level of impact you want your work to have – which would have more meaning to you.
7. Legal and Statutory Obligation
An architect is a professional that must be licensed by a statutory board to practice legally.
Some examples of Architects Board are the National Council of Architectural Registration Boards (NCARB) in the US and Architects Registration Board (ARB) in the UK.
A licensed Architect's work and performance are thereby bound by building codes and regulatory requirements – evident in the planning and building approvals that architects must obtain before they can build.
All building designs must meet varying degrees of stringent fire safety requirements – depending on building classification – before they can pass fit for occupation.
Interior design, on the contrary, is not a regulated profession.
Interior designers have more freedom to practice their trade and quite logically so as interior design is only a component within the 'shell' that architects design. It does not affect the structural integrity – and therefore safety – of a building in any way.
8. Licensure Requirement
As a continuation of the previous point, architects must be licensed by the relevant Architects Board before using the title 'Architect' and practice in a particular jurisdiction.
An architect's licensure requirements include obtaining an accredited professional degree, fulfilling the minimum practical experience, and passing the Architect Registration Exam (source).
No such requirements bound the interior designers.
However, the Council for Interior Design Accreditation (CIDA) is an independent, non-profit organization dedicated to accrediting interior design study programs for colleges and universities in the US and internationally.
On the flip side of such seemingly-restrictive requirements for architects is the higher entry barrier and thus reduced competition.
9. Salary/Income
The financial prospects of a profession are one of the factors that students consider before choosing their careers.
However, a career can potentially turn disastrous when choosing based solely on its perceived money-making ability.
For readers who are interested in the architecture vs. interior design salary debate:
The median salary for architects in 2019 is $68,486 with the top 20% earners making $113,558 and the bottom 20% $41,304. Contrast that to interior designers with a median salary of $52,747, approximately 77% of what architects made. The figures vary depending on the region, education, specialty, industry, and employer.
The professional fees charged by licensed architects and practicing interior designers vary wildly, but the money is (potentially) significantly higher than the amount that their salaried counterparts earn.
Can I Study Architecture after Interior Design?
Although architecture and interior design are two distinct programs, you would usually find them offered in the same school as they come under the overarching umbrella of building design.
You can study architecture after completing your interior design program if you are fascinated by all facets of design relating to the built environment and confident that sustaining interest through an extended undergraduate study period is not an issue. Due to their overlapping design components, you could apply for a transfer into the 2nd year of a bachelor's degree in architecture.
Summary
Ultimately, whichever route you decide to take comes down to where your passion lies.
If you want to be the visionary keen on shaping how societies live and how cities are built, architecture is for you.
But if designing the details within a space and interior decorations appeal to you, go for interior design instead.