30 Questions (Specifically) for Apartment Renters to Ask
Before working out your budget, contacting an agent, or viewing a property, set up an apartment rental guide folder to keep all your documentation in place; your first step is to check out the legislation.
Every State and Country has a legal framework dealing with the relationship between tenant and landlord. The precise rules may differ, but there are rules covering safety, deposits, and reasonable behavior.
Landlords don't want unreliable tenants, but you don't want a dishonest landlord.
Knowing your legal rights and safeguards gives you questions to ask when renting an apartment and a baseline to judge your landlord's attitudes and honesty.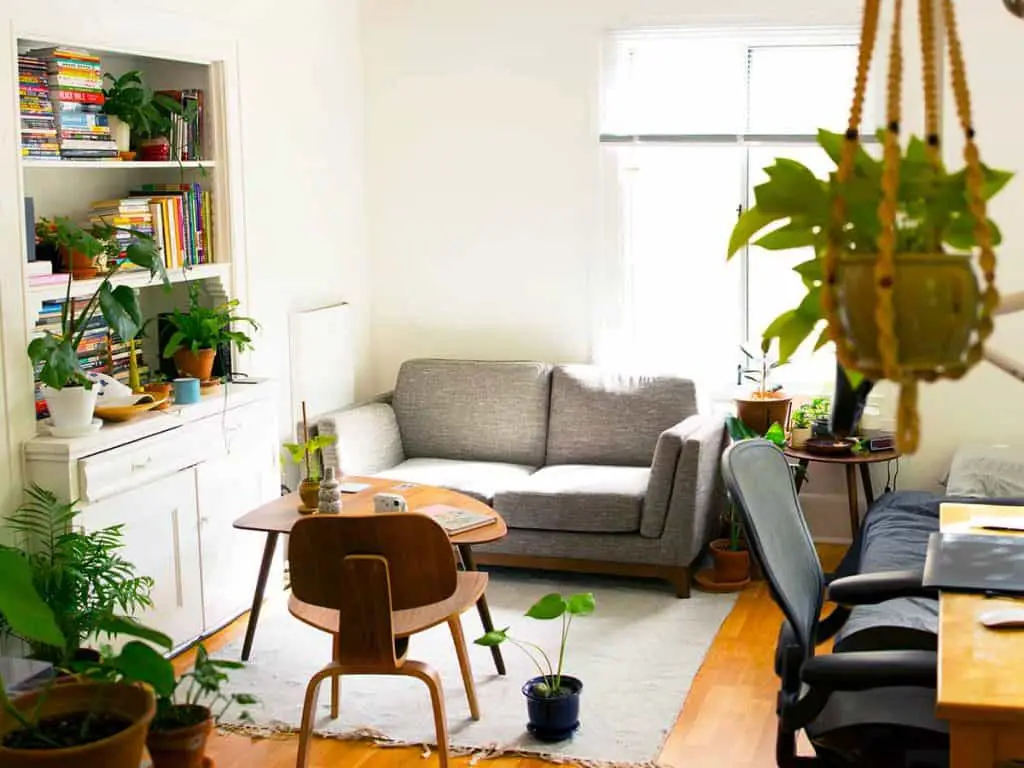 30 Questions to Ask a Landlord
You may not get to talk to your actual landlord if a letting agent handles the property. But you still want to go over the same areas of costs and livability.
The questions when renting an apartment are the same for both the landlord and their agent. The agent may need some time to find out the answers.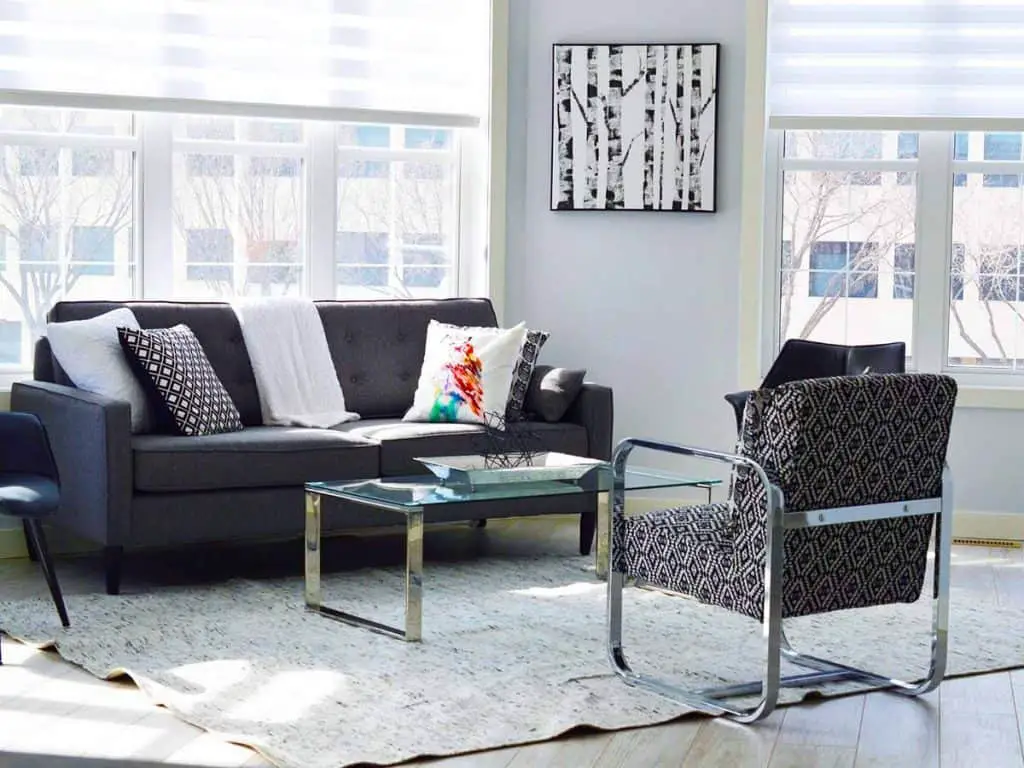 #1 What is the Rent?
The advertisement or brochure probably states the rental amount, but it is worth confirming that those details are correct. Mistakes happen, and old paperwork may not reflect a new higher price.
Essential questions before renting an apartment involve defining the costs of rent, fees, and utilities. You need to know that you can afford to live in this apartment.
#2 When is the Rent Due, and How is it Paid?
It may be easier for you to budget if you can fix your rental payment around your pay dates.
When it comes to payment methods, a direct and automatic transfer from your bank to your landlord is straightforward.
You want to avoid a landlord who wants to deal in cash payments. It is inconvenient and less secure than an electronic transfer.
#3 What Does the Rent Include?
Some tenancy agreements include utility bills as part of the monthly rent; others leave you paying utility bills as a separate exercise.
Paying utility bills gives you the option to make savings and shop around for a cheaper deal.
Paying for your heating and cooling as part of your rent means you don't worry about heating and cooling bills.
#4 How Long is the Rental Term?
Your landlord may prefer a two-year lease, and you may like one year with a rolling notice period. It helps if your leasing arrangements fit each other's preferred timescales.
As a secondary question, you want to find out what happens when the lease ends – is there an option to renew?
#5 How Much is the Deposit and Other Fees?
The deposit varies between landlords and properties. In addition to the deposit, there may be a holding fee to secure the property and other administration fees.
Some are refundable, and some are not – it's worth finding out all the upfront costs.
#6 What is the Screening Process?
Your potential landlord will have a way of choosing the best tenant for the property. This process may include a credit check, and you want to know the process to find out if it will impact your credit score.
Alternatively, you may need a parent prepared to be a guarantor on the rental agreement or an employer's reference.
#7 How Many People are Interested in this Unit?
You may not get an honest answer to this question as often an agent or a landlord will imply a lot of interest to hurry you along into signing up. But interest in renting an apartment gives you an indication of how popular the area is and if the apartment is reasonably priced.
Alternatively, it may simply be that there is a shortage of affordable apartments to rent in the area.
#8 Why is the Property Vacant?
What does the answer to this question tell you?
A long-term tenant that has to move jobs shows that the apartment was a happy place to live. A short-term tenant may mean that most people don't enjoy living here because of noise, traffic, or a lack of amenities.
The main point of this question is to get a feel for how your landlord feels about the tenant.
Do they speak warmly or critically?
The landlord's attitude can tell you a lot about how your relationship will work.
#9 What are the Neighbors Like?
Apartment living means you have potential neighbors above, below, and next to you. Depending on the walls and insulation thickness, you may get a lot of noise, and you share communal areas.
Your landlord is unlikely to tell you that you have terrible neighbors, but you can learn from the response and body language about the potential for problems.
#10 How Long Have the Neighbors Been Here?
Some apartment blocks cater to short-term nomads moving around, and others have established communities.
Most have a mixture of the two but finding out about your potential near neighbors gives you an idea about the community you join with this apartment.
#11 Who Looks After the Common Areas?
Depending on the apartment, you may have shared hallways, a garden, and other amenities.
A Homeowners Association probably looks after these, but tenants may be involved in communal cleaning.
#12 What about Guests?
Your apartment is your home, but your landlord may have rules about how long someone can stay with you in that apartment.
Don't wait to read the small print to determine how your potential landlord feels about you having a friend or relative spending a week or two with you.
#13 What About Subletting?
You may need to spend several months in another city or country for your work. Subletting reduces your expenses and means you have a home on your return.
But if your landlord does not allow subletting, you either bear the cost and risks of leaving the property vacant or put your stuff into storage and look for a new apartment when you get back.
#14 What About Pets?
Landlords differ in their approach, and some ban all pets.
It does not matter that your goldfish will never leave the confines of its tank; some landlords believe all pets will result in unacceptable risk.
Other landlords allow some types of pets but not others, and some are happy for you to move a companion animal in with you. Often you pay an additional premium for pets.
#15 What is Included?
Don't assume that the appliances and furniture you see are part of the apartment rental. Ask for details because if you need to supply your appliances, you need to know in advance of moving in.
Plus, the rent compared to another place may not be a fantastic deal if the other apartment has all the appliances provided.
#16 What About Redecoration?
You may be happy with your landlord's choice of décor, or you may long for warmer or cooler colors on the walls.
If you feel the need to repaint the walls, is it going to be an issue?
More importantly, is it going to mean a loss of deposit or a bill to restore the original color scheme when your tenancy ends?
#17 What About Repairs and Maintenance?
When the pipes burst at midnight, who do you call?
Is there an emergency contact for out-of-office events, or are you reliant on a private landlord's number?
You need to know who does the maintenance on your apartment and how you book work. There is likely to be an approval system or specified contractors.
Plus, you need to find out if you need to be in the apartment when contractors call.
#18 What About Reception?
A connected world means most people expect a decent TV signal and consistent internet access.
You need to know if the infrastructure is available to connect or what the arrangements are for sorting out your digital life in this apartment.
#19 What is it Like at Night?
The answer to this question may need a return visit or observation skills.
If the apartment faces a busy nightclub or bar, there is a chance that the noise levels increase at night. Plus, transport may not be available, or there could be a long walk home in the dark.
This question is about assessing livability because the apartment will be your home.
#20 How Secure is this Apartment?
Security comes from good locks, the ability to see your visitors, well-lit hallways, emergency alarms, CCTV, and a neighborhood with a low crime rate. No one expects to be a target, but it makes sense to have straightforward security precautions installed.
As well as asking about security features, ask about how often the apartment has been broken into and what remedial action will prevent future issues.
You can ask a supplementary question about changing the locks between tenants. Keys are remarkably easy to copy, and most people like an emergency backup with a friend or relative.
#21 What About Utilities and Energy Efficiency?
The type of heating and cooling system you have impacts your energy bills. Insulation and double glazing make a difference to your comfort and your pocket.
If you compare apartments, you want to factor in the infrastructure – the heating boiler, air conditioning, and shower quality.
#22 What About Transport?
This question covers parking spaces for you and your visitors, where you can store a bike and public transport links.
Your circumstances will determine if the lack of a dedicated parking space is a deal-breaker.
#23 What About Storage?
This apartment complex may offer additional storage outside the apartment, or you may need to accommodate all your stuff inside your living space.
More storage is always welcome, and it is probably worth asking if there are affordable storage units close to the apartment.
#24 What About Shared Amenities?
What do you get as part of the apartment complex?
You may gain access to a shared gym, laundry, or rooftop garden. It is worth finding what extra facilities are available when you weigh up your best options for living space.
Remember to check if you need to pay an additional fee for these services.
#25 What is the Preferred Moving Date?
The landlord makes money by having someone live in the apartment.
You want to avoid a situation where you are double renting, but if you can't agree on an acceptable (to your landlord) date for starting to pay rent, then you may miss out on this apartment.
#26 How Much Notice of a Landlord Visit?
Most States specify a minimum of 24 hours before your landlord, or a representative can access your property. Find out what your landlord's attitude is in accessing your living space.
You can expect a routine inspection, maintenance, and other visits, but by arrangement, not as a surprise.
#27 What About Rent Increases?
Alas, most costs rise, so it is worth checking how your future rent increases work. There may be a formula, or the arrangement may be less organized.
It helps with your future budgeting if you have an approximate idea of how much your rent may increase.
#28 What About Penalties?
Life regularly throws a curveball. Your parents may need help, you lose your job, and you need to break your lease.
How amenable is your landlord to let you out of your lease early, and what will it cost you?
#29 If You Commit for Longer, Can You Get a Discount?
It is worth seeing if signing a longer lease (giving your landlord consistency) means you can save some money on the monthly rent.
Asking questions when renting an apartment about room for negotiation costs you nothing and may represent a substantial long-term saving.
#30 What About Pests?
Apartments are not immune to pest infestations, and it is worth finding out if there have been past issues with cockroaches, mice, or other potential pests.
It is also worth finding out what was done – a deep clean, blocking up entrance points, or other remedial action to prevent future issues.
Make the Most of the Viewing – Checklist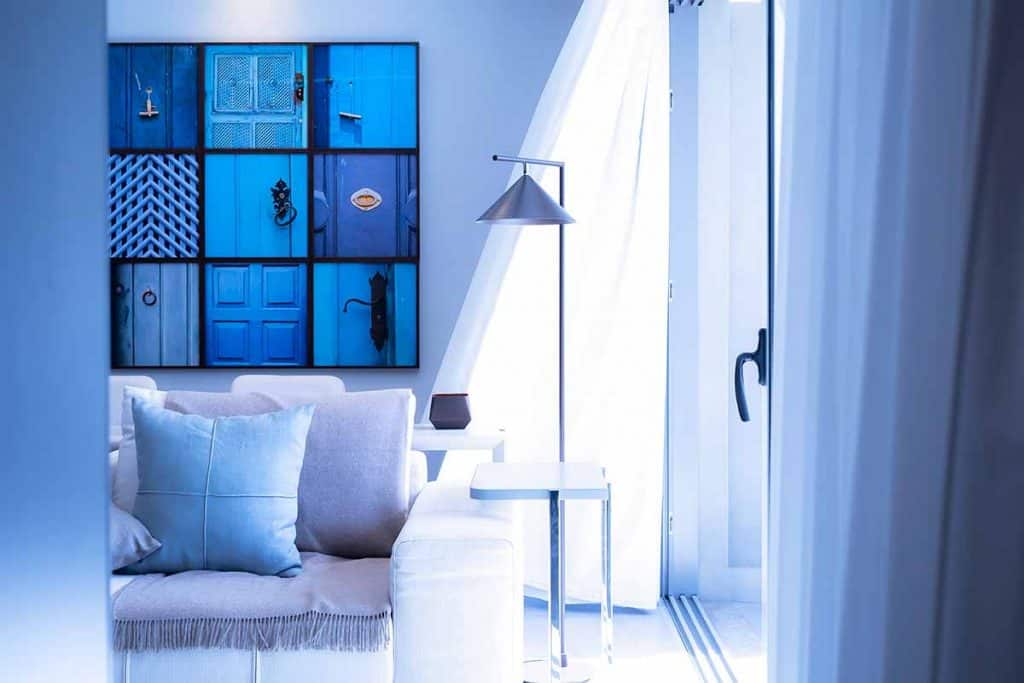 Viewing is an opportunity to ask all your questions when renting an apartment and do some investigative work.
It helps to have a systematic approach towards getting organized for the viewing, so you cover everything you need and get a realistic and objective view of the apartment as a suitable home for you.
Do Your Research
Before you turn up for the viewing, do your research about:
Rents paid for similar properties in the area.
Transport links.
Local amenities.
Legal rights.
Crime rate.
Turn up early for the viewing to give yourself time to look around the area. If you can, visit at different times of the day – rush hour, evening, and weekends.
Look at the people wandering about and ask yourself if you feel good about living here.
Research the area as you would when buying an apartment or other types of residential properties.
Apartment Inspection Checklist
Use an apartment inspection checklist to ensure you cover everything you need to know.
You can use your phone to take notes and pictures but take along a tape measure (or download a measuring app), so you can check spaces for appliances and furniture.
Your landlord will complete an apartment inspection checklist for damage and condition every time a tenant moves out, so you can ask for a copy of the landlord's assessment. But you may look for other features relevant to your wish list for the ideal apartment.
During the viewing before renting, check the following apartment features:
Entrance – does the door fit, do all the locks work, and is everything in good condition. Plus, will you feel safe standing in this space and opening this door.
Condition – are the carpets, walls, and furnishings clean and fresh or old and grubby.
Smell – does the apartment smell welcoming or musty?
Windows – are they in good condition? Do you have double glazing, window locks, and do all the windows open and close properly? Do you like the view?
Utilities – what are they? Does all the equipment work? Ask for a demonstration.
Cupboards – open all cabinets and look for mold, signs of damp and insects. Pay attention to cupboards under the sink.
Switches – switch on all the light switches, and you can go a step further and check the outlets.
Bathroom – condition and freshness. Turn on the taps, shower, and flush the toilet to check everything works as it should.
Kitchen – open all the cupboards and look in the corners for signs of damp or vermin. Turn on the taps and check under the sink for leaks. Measure spaces for any appliances you need to supply. Can you see yourself preparing a meal in this kitchen – is there enough space?
Ceilings – look up and check for signs of damp and any structural cracks.
Listen – what can you hear? You may hear traffic, gurgling pipes, neighbors, or other regular noises. Is the noise level tolerable?
Light – do the rooms have access to natural light?
Power outlets in each room – are there enough so you can avoid trailing extension leads?
Space – do you have enough room to sleep, eat and live?
Storage – is there room for you to store the items you don't use but want to keep?
Intuition – will you be happy living here?
You likely need to compromise between your ideal apartment and what is available and affordable.
Still, your future happiness lies in knowing where your baseline of comfort lies with a rented apartment.
10 Common Mistakes When Renting an Apartment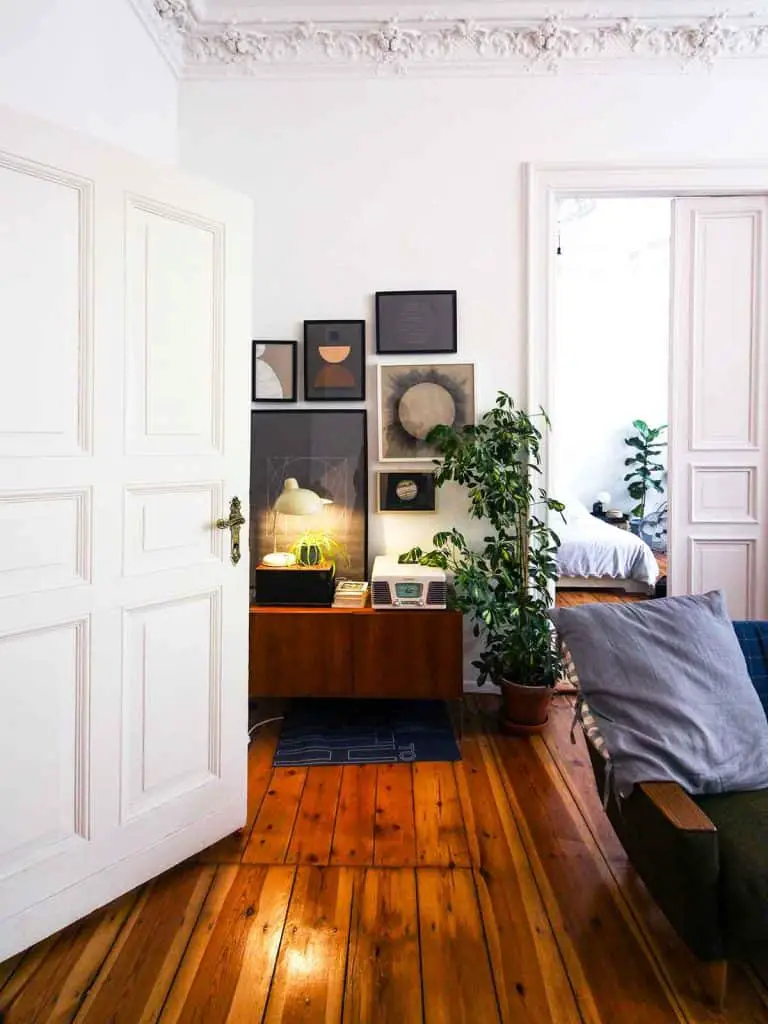 What are the mistakes to avoid when renting an apartment?
Not Reading the Small Print
It does not matter what verbal agreement you have with the landlord or agent; the fundamental terms of your lease are in writing.
Read every clause, and if you don't understand what it means, then get some advice.
You may be in a hurry to move in but make sure you know your rights and don't accidentally sign them away.
Taking on a Bad Deal
If the terms and conditions don't suit your lifestyle, then don't take on the property.
If you are a sociable person and enjoy visits from friends and family, don't sign a lease where you have to pay hotel rates every time they stay over.
Plus, don't sign up to take responsibility for repairs of pre-existing conditions.
Not Using Your Camera
When you move in, take pictures of everything and save the evidence of the condition of the walls, doors, furniture, ceiling, and floor.
Physical condition is one of the 4 house rental checklists renters should use to cover the bases.
When you move out, you don't want to lose your deposit over pre-existing wear and tear.
Not Getting Insurance
Your landlord will not replace your possessions if they are stolen or damaged.
If it is the landlord's fault, you can sue, but it is cheaper and more convenient to take out insurance to cover your valuable and precious possessions in case of fire, flood, accidental damage, and theft.
Paying Too Much
You can negotiate for a lower rent for signing a longer lease and ensure that your rent is in line with similar properties by doing your research before signing up for an excessive rent.
Most States regulate rents, and the amount of legal rent increases.
Not Enforcing Your Rights
Regulation exists to ensure that your rented apartment is safe and that necessary repairs and measures are taken so that you are not at risk of fire or any other health hazard like carbon monoxide poisoning.
Find out your rights and make sure that your landlord follows best practices.
Not Claiming Rental Tax Credits
Some States give a tax credit for renters, but to get it, you need to claim it.
If a tax credit is available, then find out about it and register for a rebate.
Settling for Less
Your apartment is more than a place to sleep – you live there. You need to make sure you can travel to work, park your car and feel safe at home, amongst other things.
You need your rented apartment to meet or exceed your minimum standards for a reasonable lifestyle.
Not Keeping Copies of the Paperwork
When it comes to settling future disputes, you need all the paperwork available; otherwise, you are in a poor position to assert your rights.
If you agree to something (like a dispensation for having guests or a pet), get it in writing and keep the evidence.
If you make a verbal contract, follow it up with an email agreement.
Not Thinking About the Neighborhood
Your apartment is in a specific area, and your neighbors, the crime rate, and local amenities (or lack of them) impact your lifestyle.
You are not taking on an apartment but a community. If you hate the area, you are going to be miserable living there.
Avoid misery by doing your research.
Most landlords are decent people searching for reliable tenants.
Still, by asking all the necessary questions when renting an apartment, you can ensure you are dealing with a reliable, friendly, and trustworthy landlord who cares about your rental experience.
Then you sign up for an apartment that is a welcoming home in a great community.