17 Qualities That Make a House a (Dream!) Home
The fundamental aspect of a home is the feeling of love between all the inhabitants. It is the love of partners and children and the shared family bonds that make the house a home for a family.
Single people have homes too, but for them, it is the feeling of security and a safe place to be that creates a home.
Ultimately for single people and crowds, a home is a loving space that embraces you as soon as you walk through the door, allowing you to relax in your secure home environment.
Although a house becomes a home through emotion, there are plenty of small steps you can take to making your house feel homey.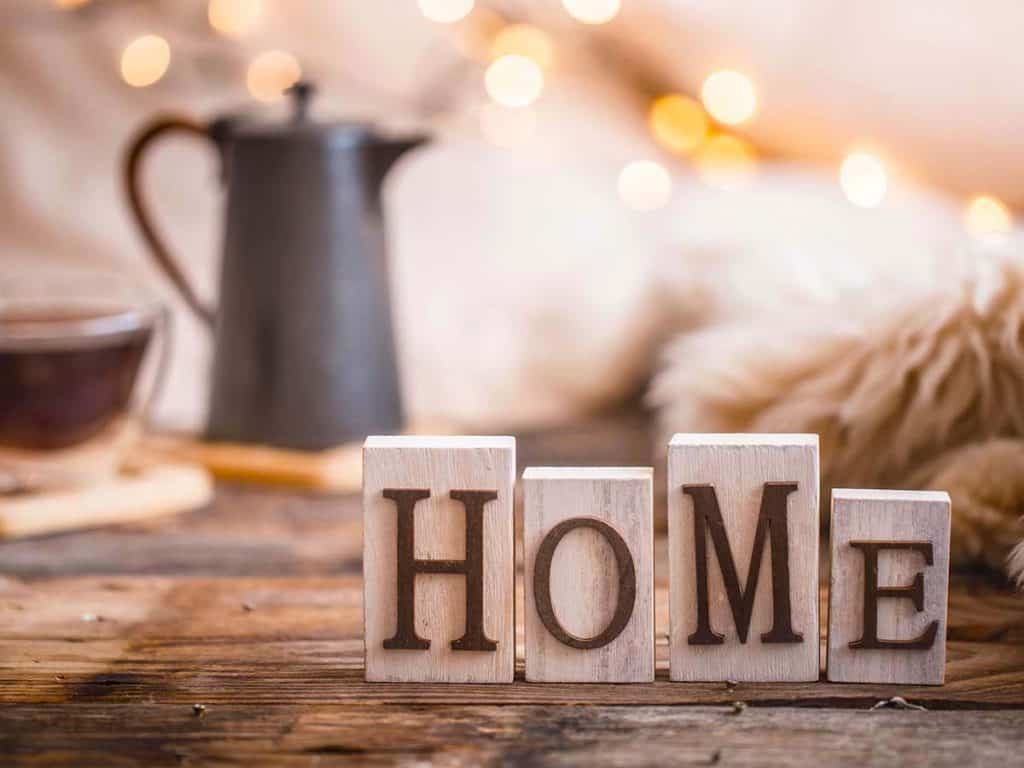 1. Keep it Clean
Of course, you don't live in a dirty house – but dirt builds up in forgotten corners, and some weeks you miss that vital cleaning session.
Before you know it, your home is not gleaming and sparkling like the cherished heart of your family, but it is a little dingy, tired, and depressing.
Living in dusty, grey surroundings depresses your spirits; before you reach for your wallet and spend thousands on a complete makeover, consider your cleaning regime.
Keeping your home clean is a team effort. If you live alone, you need an approach that works.
Hotels and holiday accommodations have a cleaning standard or protocol covering everything necessary to clean their rooms to an acceptable standard.
Does having a written guide to cleaning your home sound a bit over the top?
The advantage of writing down how and when you and your family will clean each room in your home split into daily, weekly, monthly, and annual tasks with the method and products you will use makes your life easier.
Seriously, everyone knows what to do and when, and no time and money is wasted buying unnecessary products. You can make it a challenge to use only natural products and as few as possible and feel good about your cleaning choices.
Plus, a clean home is a welcoming home.
2. Clutter Destroys Joy
A cluttered home is an unhappy home.
People who live in what they like to describe as organized chaos may say they feel happy and creative, but really, living surrounded by clutter saps your energy.
If you can't store it in a place of its own, then don't keep it.
The answer to clutter is storage – smart storage solutions that give you easy access and a place for everything you own.
But you can't and shouldn't keep every item that comes into your life. Some things are transitory, and you should let them go when their time in your life ends.
3. Ditch the Junk
There is a difference between junk and treasured mementos, but every house contains a proportion of unwanted, unnecessary items because we all have too much stuff.
William Morris (UK designer- big into beautiful handcrafted living) says,
"Have nothing in your house that you do not know to be useful or believe to be beautiful."
It's excellent advice for deciding what stays and what goes.
Your junk items may benefit someone else. Consider regifting and donating before adding your possessions to the garbage heap.
Ditching the junk isn't a one-off event – add it to your regular task list or make a family day of it once a month.
4. Every Shelf a Gallery
Every shelf in your home contains an exhibition of your life and what is important to you. Your shelves display your memory keepers of past generations and the items that matter to you today.
What do your shelves say about you and your family?
When you are thinking about how to make a brand-new house feel like home, create art on your shelves with a carefully curated arrangement of memories, beautiful objects, and treasured books.
You can throw in a few inspiring messages and images for good measure. Then take a "shelfie" and post it to your favorite social media account to announce you are in your new home.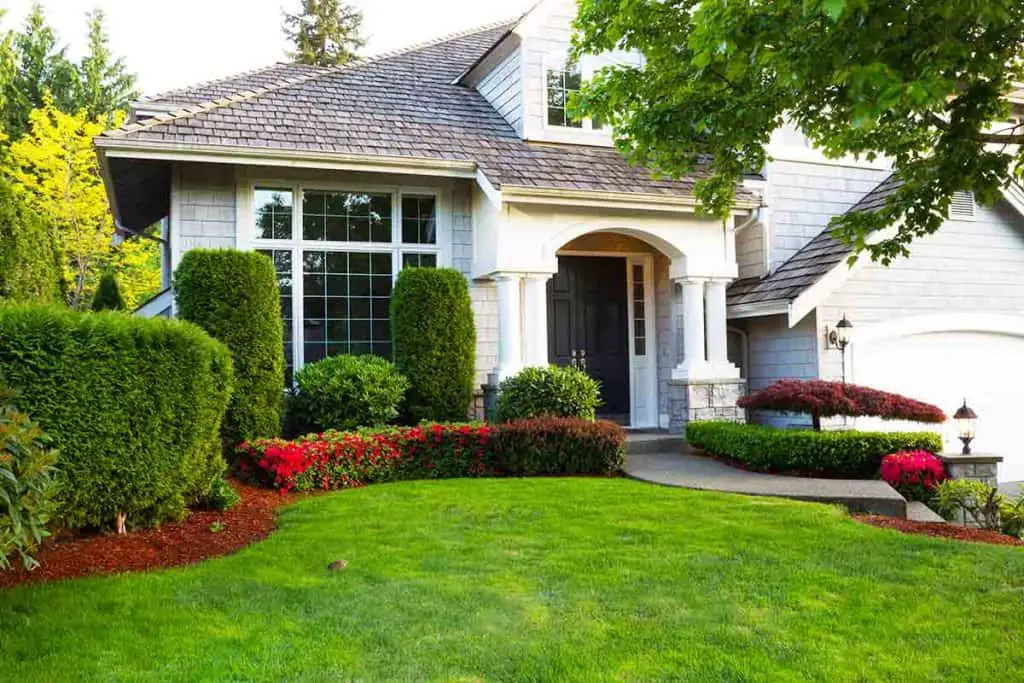 5. Green Space is Happy Space
Humans are part of nature, and forest bathing is not exclusive to the Japanese.
Plants make people happy.
When your eyes rest on a living green plant, you breathe deeply, and your whole-body calms. Plus, the right indoor plants suck up airborne pollutants and provide a better room environment for you and your family.
If you have a yard or driveway, turn it into a green oasis. You can pack a lot of plants into a small space. You can choose edibles, flowers, evergreens, or a mixture.
Try and create a green space where you can sit and feel the air on your face while you enjoy a cup of tea surrounded by living greenery.
Inside your house, find space for living plants. The plant kingdom contains plants that thrive in harsh conditions and every indoor environment.
In the kitchen, consider growing microgreens and herbs as a minimum – involve your kids as they are more willing to eat their greens if they nurture them into being.
Don't neglect your sense of smell – many herbs have wonderfully scented leaves that promote tranquility and happiness when you brush against them.
Green plants make you happy, and happiness is what makes a house a home.
6. Add Some Life
Some people are pet people, and a companion animal adds joy to their lives – from a serene shoal of fish to a friendly outgoing dog.
An animal companion connects you to the natural world and provides unconditional affection and a motivation to get out and meet people – depending on your chosen pet.
You don't need to share your home with a pet to benefit from adding some contact with animals to your day. You can feed the birds (stick on window feeders give you a ringside seat) or invest in plants that attract pollinators in your yard, on your balcony, or windowsill.
Regular contact with living nature recharges your batteries and teaches your children about the natural world.
7. Flow with the Seasons
Making a house feel like home doesn't involve treating it like a static display – as the seasons change, change your décor.
You don't have to repaint the walls to match the seasons – although a complete refresh of the living room color scheme every few years can do wonders – you can accessorize and move your treasured possessions in and out of storage.
Summer is a time for light and flimsy curtains that float in the breeze; winter is warm blankets and cozy spaces with flickering candlelight.
Changing your home to celebrate the year's cycle doesn't involve a massive expense but subtle touches that give your eyes something new to rest on and keep you and your family in tune with the changing seasons' rhythm.
You can combine changing your house to match the seasons with a regular deep clean and declutter and changing your ceiling fan direction for a more comfortable indoor temperature.
8. Nourish Your Body
Two things that go together are home and cooking. A well-stocked fridge, a generously packed pantry, and space to prepare, cook, and share food from breakfast to supper puts warmth into your home.
Home-cooked dishes bind families, lovers, and society together.
A simple bowl of soup waiting for your loved ones to come home from school or work satisfies an emotional as well as physical hunger.
All the world's festivals and celebrations have food associations, from sugar skulls for the Mexican Day of the Dead to the iconic gingerbread associated with Christmas across Europe and the States.
Then there are the cultural dishes and cooking techniques that everyone welcomes as their traditional food.
Home cooking is how you create your family's shared traditions and memories by making and sharing meals. What makes a house a home is mostly down to satisfying your physical and emotional needs with food.
Nourishing your body means having a kitchen laid out to promote happy working together and a dedicated space for enjoying meals together.
Modern life may put pressure on your capacity to eat together as a family. Prioritize a regular family meal date where everyone contributes and participates in preparing, dining, and cleaning up. This way, you build your strong family bonds.
Do you live alone?
You still need to nourish yourself with the ritual and joy of food but add in social eating by inviting a friend or two to share a simple meal. This way, you increase your friendships' depth and make your house a welcoming home for you and your friends.
9. Celebrate Good Times
Celebrating birthdays, anniversaries, and other significant events with a home-hosted party are what makes a house a home. Home is where you celebrate good times with the meaningful people in your life.
It allows you to go crazy with the decorations – bunting, balloons, and anything else you want.
A celebration in your home builds good memories and fills your house with the echoes of joyful laughter. Plus, celebrating at home lets you spend more time together, and there is no time pressure to leave by a particular time.
Every detail of your celebration is yours to organize for maximum fun.
10. Sweet Smell of Success
Scent takes us time traveling because fragrance speaks to the unconscious mind.
Fragrance your home to set the atmosphere with either naturally generated aromas of baking or seasonal fragrances that freshen and uplift the spirits in every room.
You can use natural aromatherapy oils, fresh flowers, sprays, or scented tea lights.
11. Sing in the Shower
Your bathroom is one of the essential rooms in your house. It is the place where you get clean, get some alone time, and rejuvenate your appearance.
A cold, wet, and moldy bathroom will destroy your joy. Avoid the bathroom blues by giving your bathroom the respect it deserves.
A custom-designed beautiful bathroom is ideal, but you can make it better whatever your size and bathroom design. Your bathroom must be clean, dry, and mold-free as a minimum.
Plus, it needs to be warm enough to encourage you to remove your clothing and get in the shower or bath.
If you have an old or dated bathroom but can't afford an upgrade, there are some simple fixes to improve your bathroom life:
Ventilate to remove damp air and dry down wet surfaces after a bath or shower – if you can't open a window, invest in a dehumidifier or moisture traps.
Remove wet towels – hang them up to dry in fresh air or put them through a tumble drier.
Rigorously remove mold with a proprietary cleaner.
Keep your bathroom clutter-free with baskets or other storage.
12. Sleep Hygiene
Bedrooms are the place you go to sleep and refresh your mind, ready for a new dawn.
Is your bedroom a sanctuary of relaxation?
The pressure of life and a lack of space may mean your bedroom functions as a place to sleep, read, watch TV, and catch up on your work emails.
Necessity may mean your bedroom needs to accommodate more than a restful night's sleep; for your children, the bedroom may be the one room where they get to stamp their personality.
You need to sleep as much as you need to breathe and eat. If your bedroom must be a multi-functional room, then embrace the power of zones and rituals.
Look at your bedroom and create what you need to be able to practice excellent sleep hygiene. It may be as simple as dimming the lights for an hour before sleep and switching to listening to classical music.
For others, the act of tidying the room, packing away your devices, removing cushions and covers from the bed to convert it from a longing space to a sleeping area may be all that is necessary to create a relaxing sleeping zone.
Your home is the place where you lay your head for a restful night's sleep, secure in the knowledge that this place is your haven.
13. Kick Back and Relax
When you throw off your shoes and settle back to watch a film or read a book with your family, what do you need?
A comfortable sofa and an armchair or two tops the list. Most people want to sprawl out or lounge about in their downtime and possibly cuddle up with their nearest and dearest.
What makes a house a home is a comfortable place to sit. A well-chosen sofa is a crucial element of providing that familiar cocoon of warmth and relaxation.
You can boost the comfort levels with snuggly throws and plump cushions, but your starting point for happy home life is a friendly family sofa.
14. Staying Safe
The family cave keeps out danger and protects the family. Your house or apartment becomes the place you call home, and it holds your good times and makes you feel safe.
A break-in, fire, or burglary affects people on a deep emotional level because of the violation of their privacy and security. The emotional damage cuts deeper and lasts longer than any physical damage or loss.
You can protect your haven by installing fire protection devices (smoke alarm, fire extinguishers, and fire safety blankets) and security to deter potential thieves from targeting your home.
Secure locks for doors and windows, along with an alarm system, gives you and your family reassurance that they are safe at home.
When is a house a home?
When you feel warm and safe inside, so don't neglect security measures for your home.
15. Cherish the Bones
You look after what you love, and when a house is a home, you need to cherish and maintain it to a high standard.
The care and attention you pay to your home in fixing leaks, renewing paintwork, and updating and upgrading your home reflect your love of family.
By cherishing the bones of your house, you are caring for your family by meeting their needs for a safe, warm, and comfortable home.
16. Good Neighbors
The people who live near you impact your quality of home life. To gain good neighbors – be a good neighbor.
Friendly relationships with your neighbors mean you have help available when you need it – taking in parcels and a friendly chat is a small part of what a good neighbor can bring to your home.
17. Details Matter
Making a house feel like a home involves tiny touches and details – the shells you picked up on the beach sitting on a bathroom window ledge, the framed photographs of your children smiling from the walls, and the half-open book on the bedside table.
A home is a container for emotion – laughter, joy, and tears. The walls and rooms fill with your life and the lives of your friends and families.
A mixture of old and new objects on your shelves show highlights from past and future lives.
Seeing your grandmother's favorite vase reminds you of the good times, and the hand-drawn card from your youngest child can always make you smile. Love is in the details.
When is a house a home?
When you live your life within its walls and fill up the rooms with memories. That's what makes a house a home.