Travel Accommodations (15 Types Explained)
When you need to be away from home, you need a place to rest your head, shower, and get a meal.
What do you choose – a hotel, motel, botel, or apartment?
Travel accommodation for work or leisure has so many different descriptions – do they all mean the same thing, or are there differences?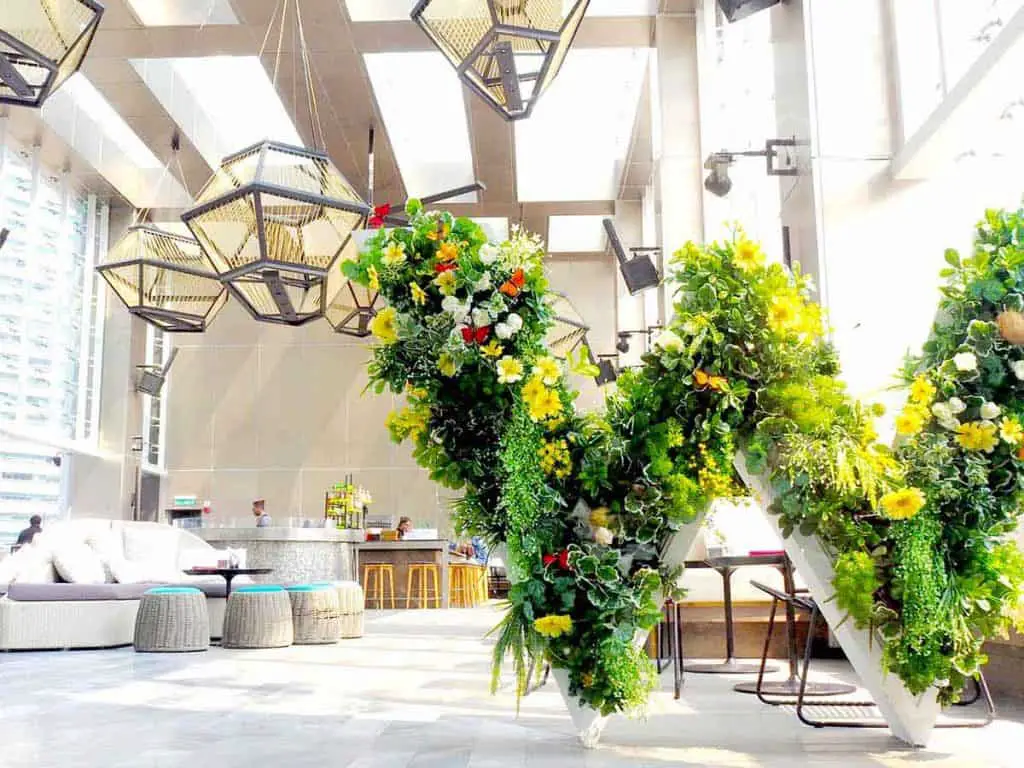 What Does the Name Mean?
The hospitality industry is confusing because you can stay at a hotel with hundreds of rooms or a small boutique hotel with less than twenty.
Bed and Breakfast can be a basic bed and board or a luxurious pampered guest experience. Often you get a crossover between different types of accommodation.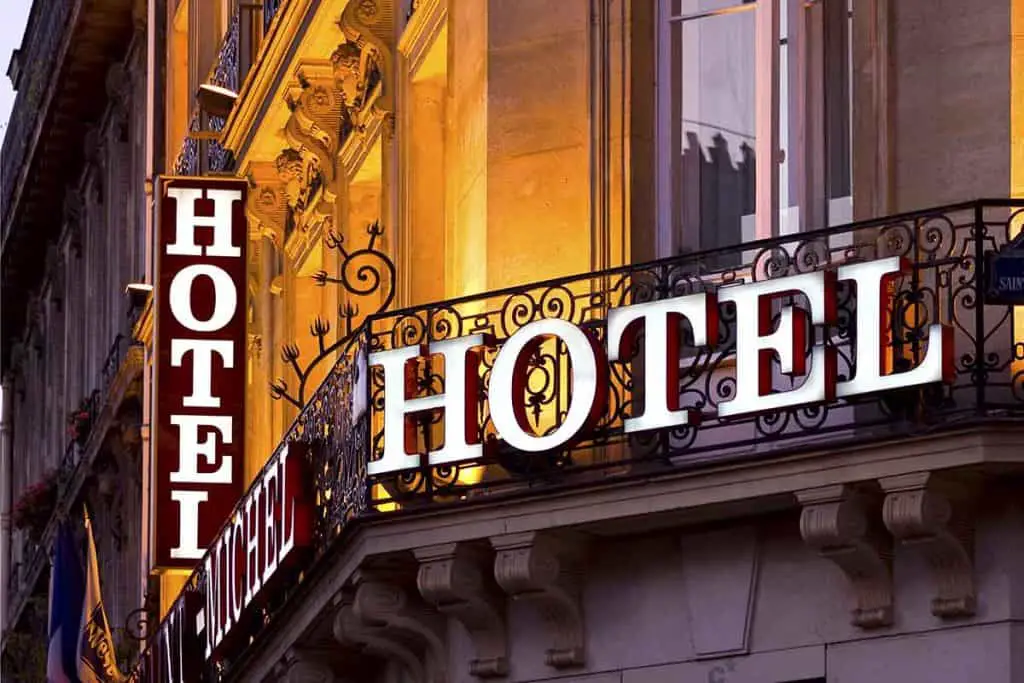 Hotel
You can rent a room on a nightly or a more extended basis. The hotel building has many rooms and a team of staff providing related services like housekeeping and meals.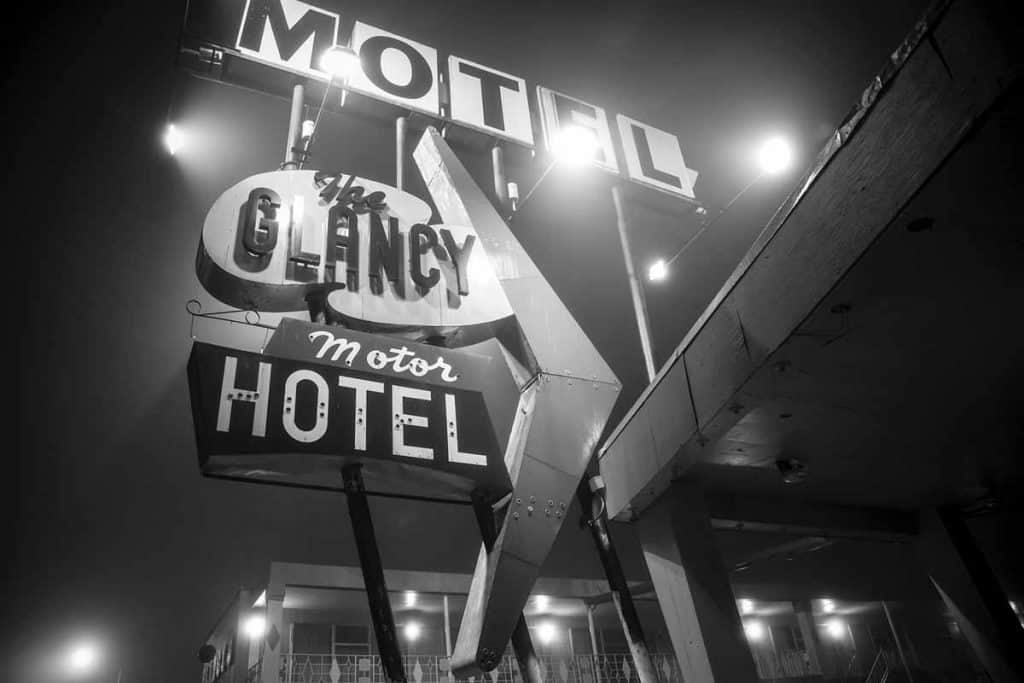 Motel
A motel provides rooms to rent on a nightly or longer basis but aims to service the motorist with bare essentials and typically with parking directly outside the room. Positioned next to busy roads, they meet business people's needs and others who need a place to rest comfortably before continuing their journey.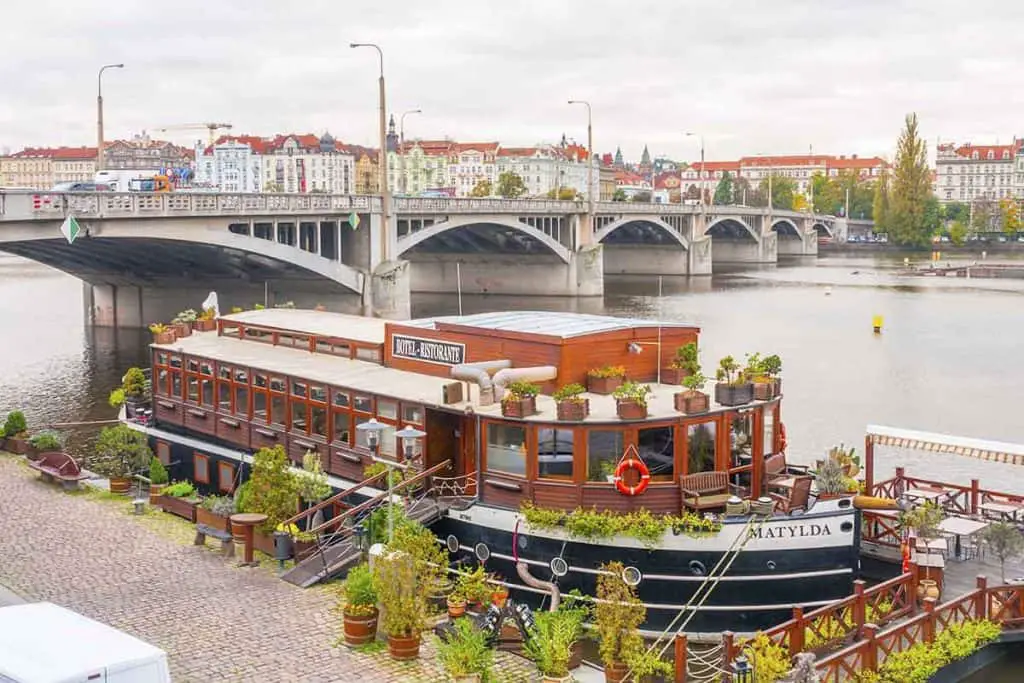 Botel
You can call a boat converted for hotel-style rooms a botel. They can be static or move along a river or a canal. You find botels in some European cities.
In principle, you can find one anywhere in the world where someone recognizes a boat's potential for a hotel conversion.
Pop-up Hotels
You get hotel services and accommodation in a pop-up hotel but in a temporary location – often servicing a festival or celebration.
A spectacular version of the pop-up hotel is the ice hotels in countries that get reliable and heavy winter snow and freezing conditions.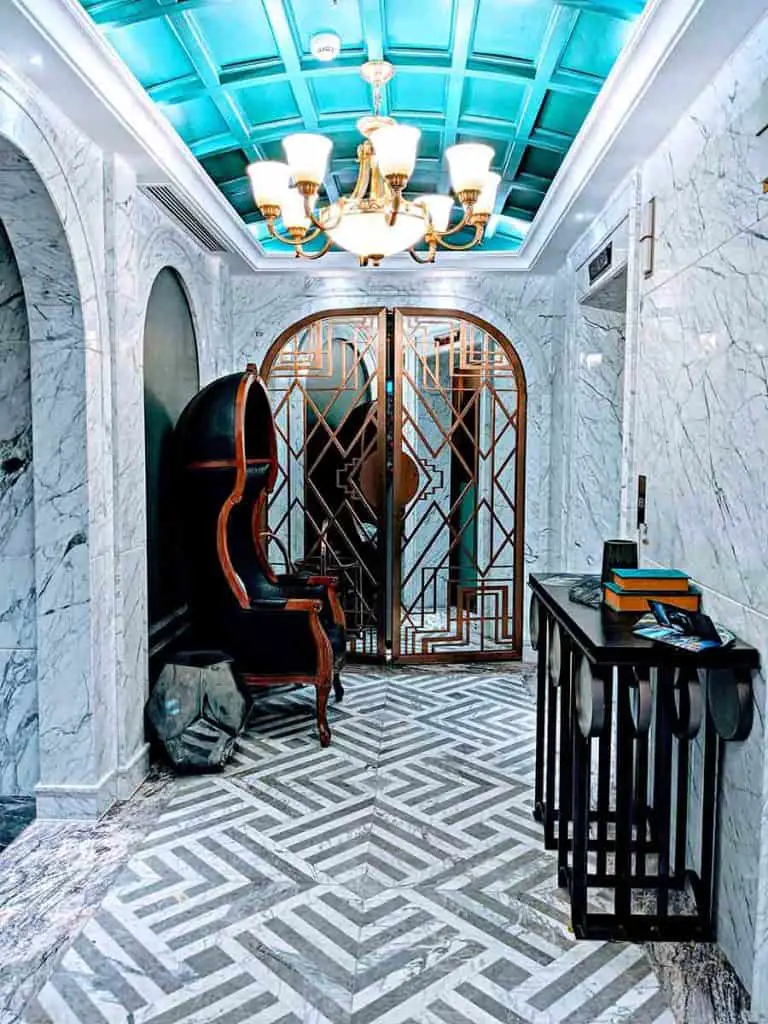 Boutique Hotels
A relatively recent term for a luxurious hotel (often limited number of rooms less than 100) provides a different but lavish experience – perhaps using a castle or a unique theme.
Depending on the location, you pay more for a boutique hotel room than a chain, and you expect plenty of extras like complimentary snacks, bathing robes, and superior décor.
Eco-Hotel
An eco-hotel, also known as a green or LEED-certified hotel, boasts some eco-friendly credentials. The hotel may be built with sustainable building practices, use renewable energy, be carbon neutral, or source building materials and food locally.
There is no strict definition of what makes an eco-hotel worthy of the name, but people generally run these with a desire to provide hotel services that are kind to the environment.
Bed and Breakfast and Guest Houses
Bed and Breakfast (B&B) is typically a large house converted to provide paying guest accommodation. You can find them worldwide, and naturally, the owners or family live on the premises. Room qualities vary from luxurious with en-suite bathrooms to comfortable but with shared facilities.
Is a guesthouse different from a B&B?
A Guest House is the same as a bed and breakfast house but may have a more evident division between family and guest quarters with a separate dining room and lounge.
Hotels can offer a bed and breakfast tariff where your payment covers your room for the night and your breakfast the following morning.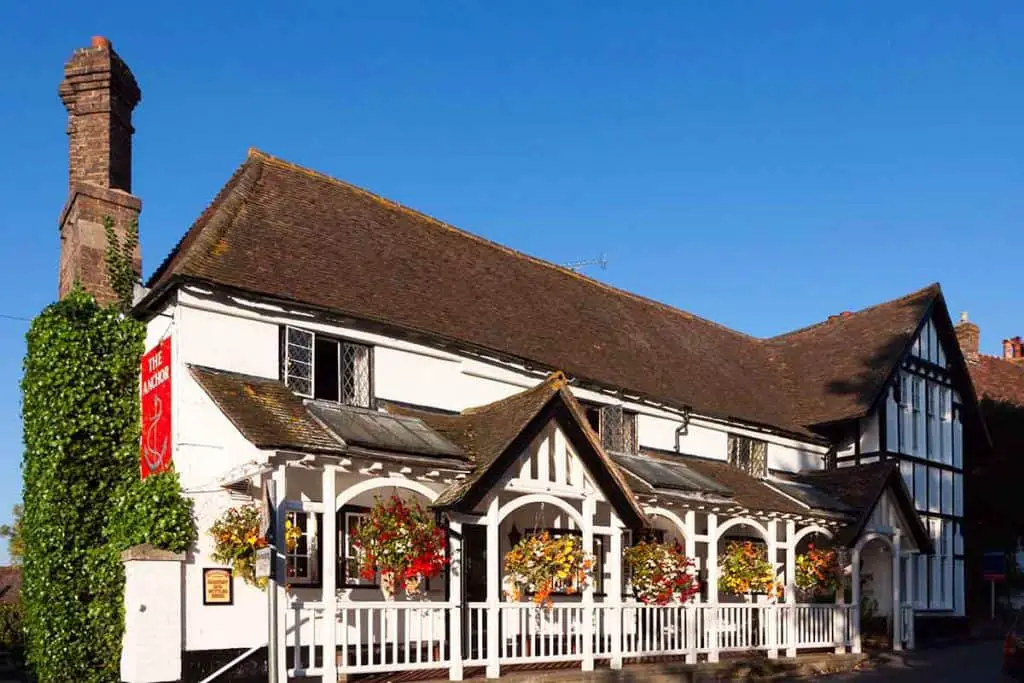 Inns
An inn is perhaps the oldest type of hotel – the model is a building that offers food and drinks (a bar or restaurant) as the primary business and has some bedrooms for travelers. When most travels involved coaches and horses back in the day, coaching inns offered stabling for the horses and beds for the traveling public.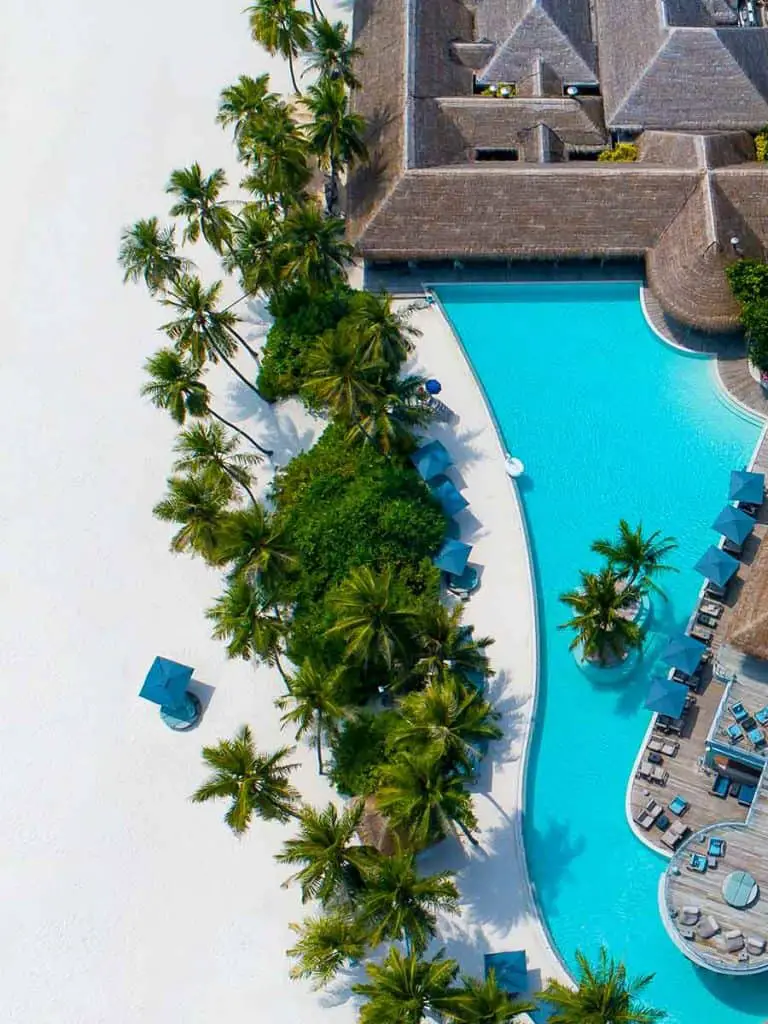 Resorts
Resorts are more of a holiday complex and less appealing to the business traveler. Most resorts have a central hotel with annexes or separate buildings providing holiday accommodation. Typically, you expect entertainment options ranging from nightly cabaret and organized group activities to spacious grounds, sporting, and beauty facilities.
Apartments and Condo Hotels
Typically, you book for multiple nights (one week or longer) for condominium hotels. They vary in size and services offered and may be self-catering with kitchen facilities and pet-friendly. You get more space than a typical hotel bedroom but still get access to hotel-type services like a receptionist, housekeeping, and possibly an onsite restaurant.
These accommodations are ideal for families and groups that want to stay together as apartments may contain one, two, or more bedrooms.
You typically find apartments, condos, and townhouses turned travel accommodations in urban areas, a benefit of home ownership in the cities.
Hostal
You find these budget hotels in Spanish-speaking countries or areas. A Hostal is a family-owned budget hotel providing reasonably priced bedrooms for hire, often with shared bathroom facilities.
Hostals are similar in operation and scale to bed and breakfast establishments, and you may get the option of meals.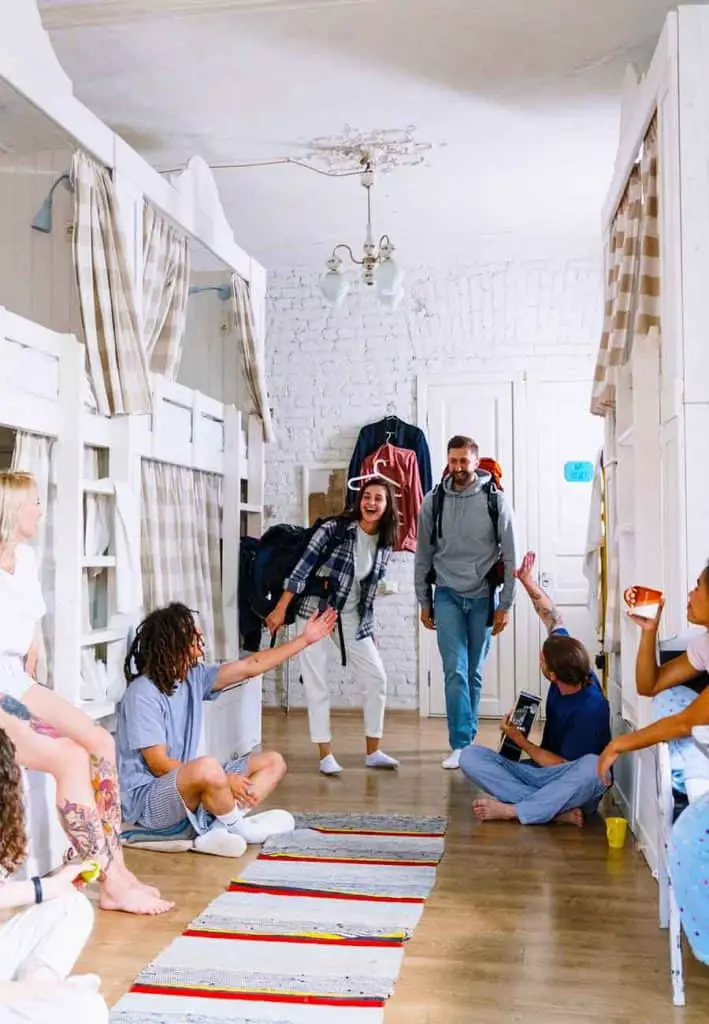 Hostel
Hostels are budget-priced accommodation where you rent a bed in a shared room with communal bathrooms and access to shared kitchen facilities. Hostels are popular with backpackers and other travelers on a shoestring budget.
Roadhouses
Roadhouses combine features of hotels, motels, and inns, generally near busy roads and rural areas with few other facilities. In some countries, because they sit outside city limits, they provide gambling and other entertainment services.
Some roadhouses in the United States achieve legendary status as a tourist destination, like The Museum Club (Flagstaff, Arizona), one of the last remaining roadhouses on the iconic Route 66.
You also find roadhouses in Canada, Australia, and other countries.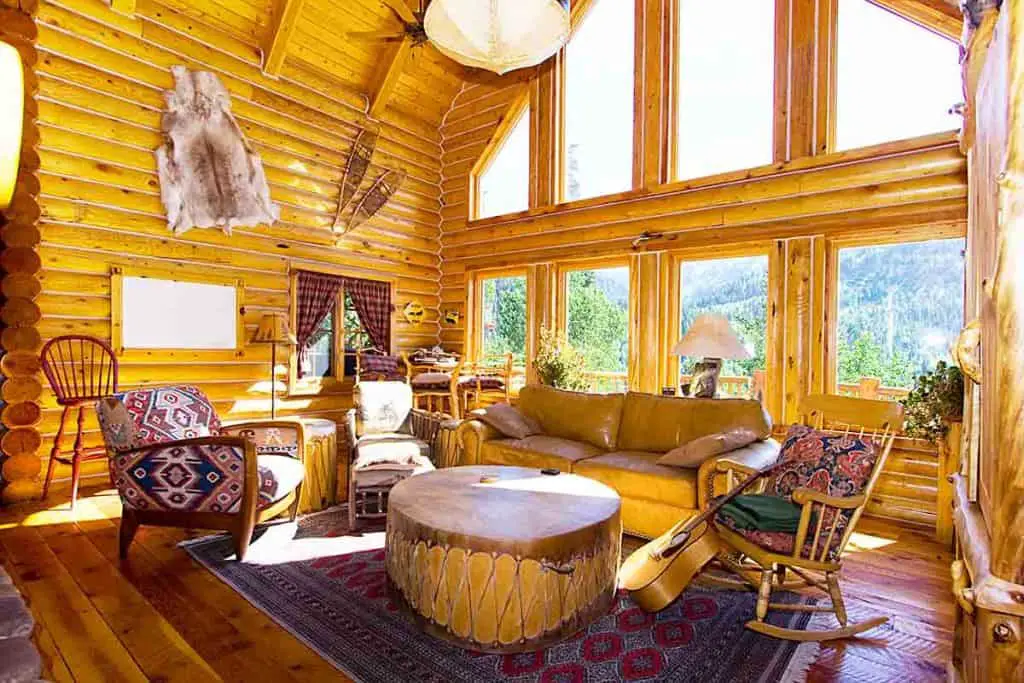 Lodge
Accommodation describing itself as lodge style or lodge accommodation is a hotel in a rustic setting outside the urban area. The size and the quality can vary from budget to luxurious. The building's appearance may favor homespun and pioneer log-cabin-style buildings, but there is no strict definition of what makes a lodge a lodge and not a hotel.
Many travelers prefer lodge-style accommodation as a way of experiencing the differences between rural vs urban living.
Homestay or Airbnb
Homestay accommodation provides you with a local experience because you stay in a local's house. Rather than taking in lodgers, some homeowners rent out their spare bedrooms to paying (temporary) guests.
It has some advantages if you are a stranger in town because your hosts will offer local knowledge and advice. Meals or cooking facilities may be on offer with the room.
Homestay.com (source) and Airbnb.com are online platforms that put people wanting accommodation in touch with people offering accommodation.
What are the Differences Between Different Types of Accommodation?
A large bed and breakfast may call itself a small hotel, but the different types of rooms for short-term hire do have some fundamental differences in terms of architecture and services.
You can always find exceptions, but you can make some general observations to tell a motel from a hotel, for example.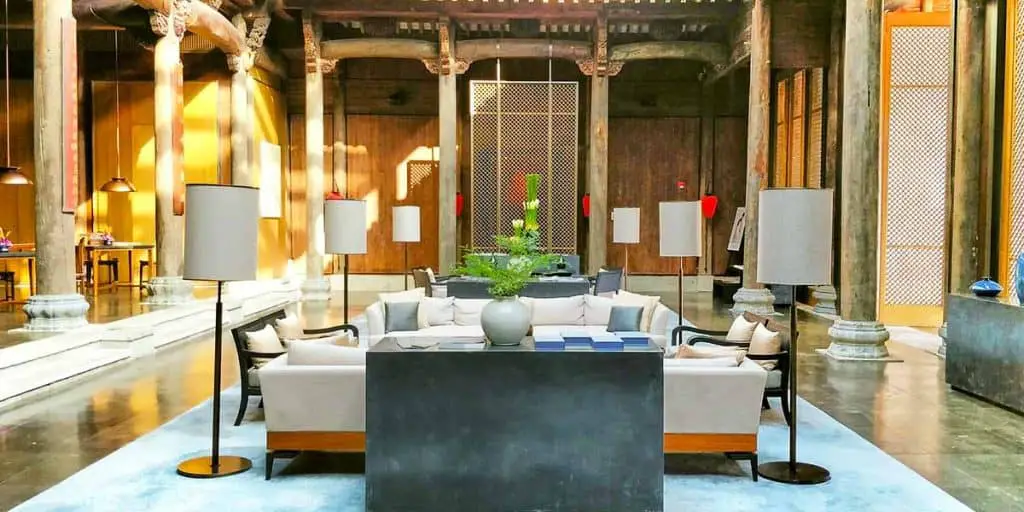 Hotel vs. Motel
The difference between a hotel and a motel may seem slight, but you will notice them:
Architecture – Hotels may have an elaborate architecture with impressive entranceways and uniformed concierge. Motels are nearly always functional buildings built in a utilitarian style.
Rooms and layout – Hotels have many rooms over multiple floors and can be like a skyscraper. Guests in hotels use corridors and lifts to access their room from inside with a key or smart card. Motels have many rooms arranged over one or two floors with guests accessing their rooms directly from the car park.
Room facilities – Both hotels and motels typically offer personal bathrooms, and shared bathroom facilities are rare. It depends on the size and scale of the hotel or motel.
Services – Most hotels will offer a form of room service, and you can expect a receptionist and other staff to provide extra assistance as needed during your stay. Most motels have a receptionist for booking your room and handing out keys. Other services are minimal to keep costs low.
Facilities – Most hotels will offer a bar or lounge area for hotel guests to meet other guests and outside visitors. Additionally, you expect a dining room with a chef and waiting staff for meals. Other facilities vary, but you find swimming pools, gyms, and other amenities in many hotels. Motels are more basic in their facilities, but you may have a restaurant nearby and increasingly, a range of different facilities as part of the motel complex – but this starts to move the motel into the resort category.
Duration and cost of stay – A budget hotel and a budget motel offer the same approximate prices for accommodations. You can book one, two, or many nights in either. Traditionally motels are budget-friendly rooms for the overnight traveler, but this is changing. In terms of cost, the difference depends on the location and availability of accommodation. In some areas with plentiful hotel accommodation, you will pay less than in areas with fewer options.
Location – A hotel can be anywhere from the city center to the country, but a motel is near a busy road.
Functions – Hotels often provide venues for conferences, weddings, and other events. Most motels don't have function rooms.
History – Hotels can be converted historic buildings or be landmark tourist destinations. The first recognizable hotel opened in the 1700s. The first motel didn't arrive until 1925 in California as budget accommodation for car owners setting out to explore the countryside.
Motel vs. Roadhouse
Both motels and roadhouses spring up alongside busy roads and highways, providing accommodation to weary travelers.
What is the difference between a motel and a roadhouse?
Primary purpose – A motel provides accommodation first and may provide other services (like meals) relating to that overnight stay. A roadhouse provides entertainment – a bar, restaurant, gambling, live music, and dancing and has some rooms available to rent. A roadhouse is for travelers and services the local population, but a motel is all about the traveler.
Architecture – Both are functional buildings. You get the rare example of a more historic building like the Maybury Roadhouse in Edinburgh known for its Art Deco design, but most were quickly built in remote locations to meet a need.
Facilities – You are guaranteed to get a meal (and a drink) at a roadhouse, but a motel does not always offer food.
History – The roadhouse is older than the motel. Roadhouses catered for travelers on horseback across America, Canada, and Australia before cars hit the scene.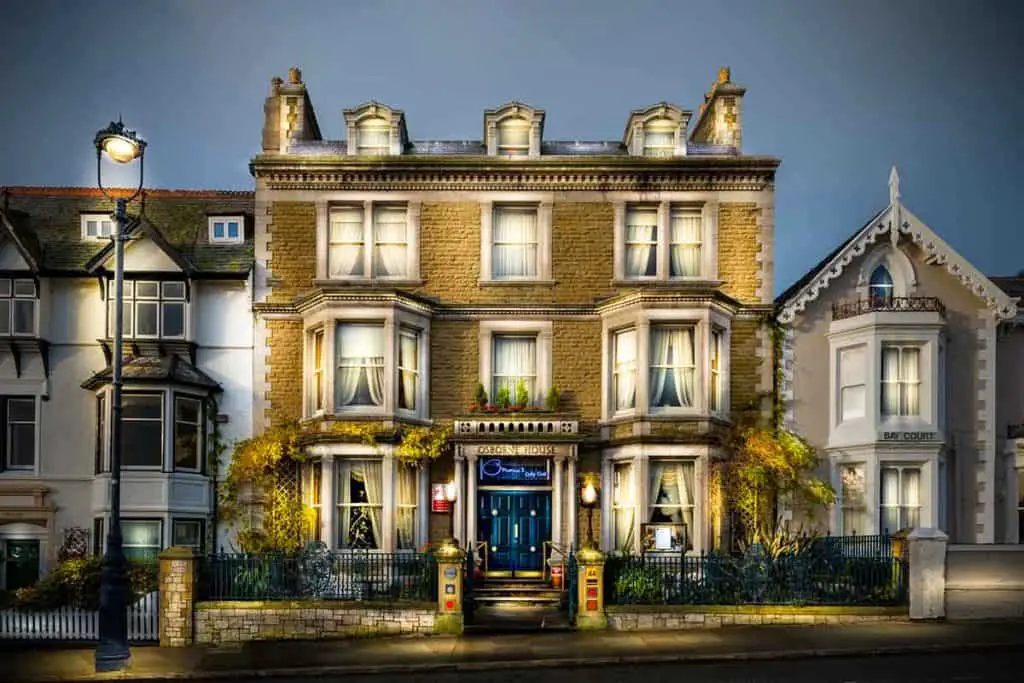 Hotel vs. Inn
Before hotels, inns were among the few places a traveler could get a bed for a night.
These days small hotels are available worldwide, so what is the difference between a hotel and an inn?
A hotel and an inn differ in these aspects:
Scale – Most hotels have many rooms for hire as the main business, while most inns have a few rooms for hire as an add-on to the main business of providing a bar and restaurant.
Functions – Often, both inns and hotels provide function facilities with rooms for weddings, birthday celebrations, and conferences. Inns tend to offer the function room as a separate transaction for a day or an evening event. Hotels will offer a package deal with guest accommodation for conferences and events over a few days.
Architecture – Most inns are historic buildings with a tradition of a single-family running a bar and restaurant and offering support for functions and guest rooms. Unless someone takes over an inn, most modern conversions of residential homes market themselves as a bed and breakfast or a small hotel.
Facilities – Hotels offer additional facilities that are outside the scope of most modest inns. An inn gives you the equivalent of a bed and breakfast experience with a decent restaurant available but rarely offers a swimming pool, gym, or conference room.
Interior design – You expect a more corporate design from a hotel (unless it is a boutique hotel), but an inn's rooms are furnished to the owner's taste and may be in a mix of styles. Some of a historic inn's charm involves period furnishings with genuine antiques.
Number of floors – Hotels are often multi-story buildings where inns have a more modest structure, typically two floors with the ground floor the kitchen, restaurant and bar area and top floor for bedrooms.
Staffing – You get family-run small hotels, but often hotel staff don't live on the premises. Traditional inns have family accommodation as part of the building, and you expect to see the same faces at breakfast as in the evening.
The differences between small family-run hotels and inns are relatively slight, but you expect to see more locals visiting a traditional inn for an evening's entertainment.
This difference means a family-run hotel is likely to give you a quieter night than a busy inn that can be serving meals and drinks up to midnight in some areas with live music.
Homestay vs. Bed and Breakfast
Both Bed and Breakfast businesses and a Homestay involve sleeping in a bedroom in someone's private residence, but they differ in the amount of contact you have with the homeowner.
Bed and breakfast is a business for the house owners – a section of the house is converted for commercial use to provide paying guests with access to a room, bathroom facilities, and a breakfast. Contact between the family and the guests is generally friendly but limited.
A Homestay is an available room in someone's home, and there is an expectation that you will join their family as a guest during your stay because the homeowner is renting out the room on an occasional basis for a variety of reasons:
To produce an income from spare rooms without having a permanent lodger.
Social contact – people get involved with the Homestay movement because they like to meet other people.
In most places, the Bed and Breakfast establishment must meet more legal obligations than the more casual Homestay arrangement.
Either way, you expect the Homestay arrangement to be more budget-friendly than a Bed and Breakfast arrangement.
In practice, the amount you pay depends on the availability of accommodation and location. If a significant event swamps a town, you can expect the prices for all accommodation types to increase according to demand.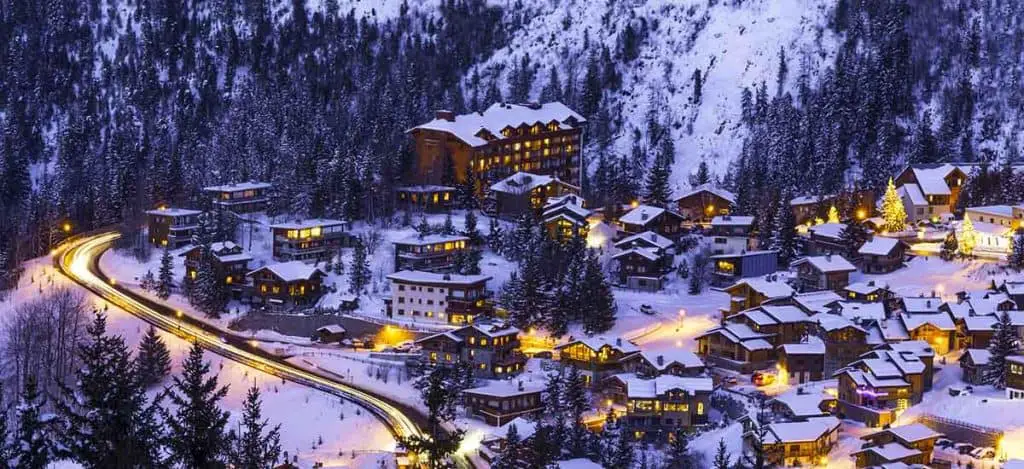 Hotel vs. Resort vs. Lodge
The hospitality industry is mainly down to the property owner how they market and name their facilities. No industry standard says you must have x, y, and z to call yourself a hotel, a resort, or a lodge.
A hotel is fairly easy to comprehend – a large building with plenty of rooms to hire temporarily and associated services and facilities.
If you are booking to stay in a resort you expect to get plenty of extra facilities – there are no precise rules about what facilities are available, but you know that you expect a range including:
Private accommodation with a kitchen – you can prepare meals during your vacation and not have to eat out for every meal.
Activities – this is the major attraction for a resort. You can access everything from sports, lessons, tours, and entertainment.
Spacious grounds – most people want an element of living in a natural environment with access to a private beach or woodland walks without leaving the resort's secure environment.
Location – resorts generally involve traveling out into the county or a less populated area to enjoy their private facilities.
How does a resort differ from a hotel, and can a hotel be a resort and a hotel?
A resort typically has similar facilities as a hotel but with extras, including spacious grounds for outdoor activities. Most people consider a resort to be a holiday destination because the price you pay includes a premium for the extra facilities; conversely, a hotel would be more suitable for an overnight business trip.
However, if your family is joining you for a business trip, then a resort means they can enjoy the facilities in a safe and secure environment while you go about your business day.
What is the difference between a hotel and a lodge?
A hotel can have a modern or traditional theme, often located within the city, but the term 'Lodge' evokes the idea of a rustic log cabin in the woods or halfway up a snowy mountain. If a business describes its inn, hotel, or resort as a lodge, you expect rustic architecture and interiors.
Apart from the appearance and styling of a lodge, you get the same range of facilities you can expect from any other form of guest accommodation.
Some lodge-style resorts rent you a private cabin in the woods instead of a hotel room, but others run like a standard hotel with guest rooms inside a multi-story building.
Choosing the Best Accommodation
When it comes to picking a bed for the night, the accommodation's name is not as essential as its availability and affordability for your needs.
On your next business trip, you might want to try out a friendly local Bed and Breakfast rather than an anonymous budget hotel – there are differences, but you may enjoy the experience more.
Vacation options vary from rustic lodges to boutique hotels and expansive resorts. Hostel accommodation does not suit everyone, but if you are a traveler with a limited budget, they are an affordable way of exploring a new city or town.
The hospitality industry has expanded in recent times to make your accommodation part of the experience through innovative architecture and providing alternative accommodation options.
What's in a name?
Hotel or inn, luxury or basic, when you start to explore the range of places to give you a bed for a night or a week, you will find something that meets your needs with style and unique features.