Job Search Cover Letter: 9 Reasons You Need One!
A great cover letter to go along with your resume and portfolio is a necessity. You need the best one-page letter you can write to promote yourself as the best candidate.
The cover letter is not a quick dashed off note saying you are sending in your resume and portfolio (if a portfolio is a norm in your industry).
The cover letter for your job application is a combination of introduction and sales pitch.
Get it right, and your resume and portfolio get the chance to join the shortlist of potential candidates. Get it wrong, and no-one ever bothers to open your stunning resume and fabulous portfolio.
Is a cover letter necessary?
These days everything is done by email, so you'd expect that a cover letter belongs in the past. Call it a cover letter or call it a cover email; you need a document that is not your resume to pull together and present your application.
The cover letter for any job covers several functions.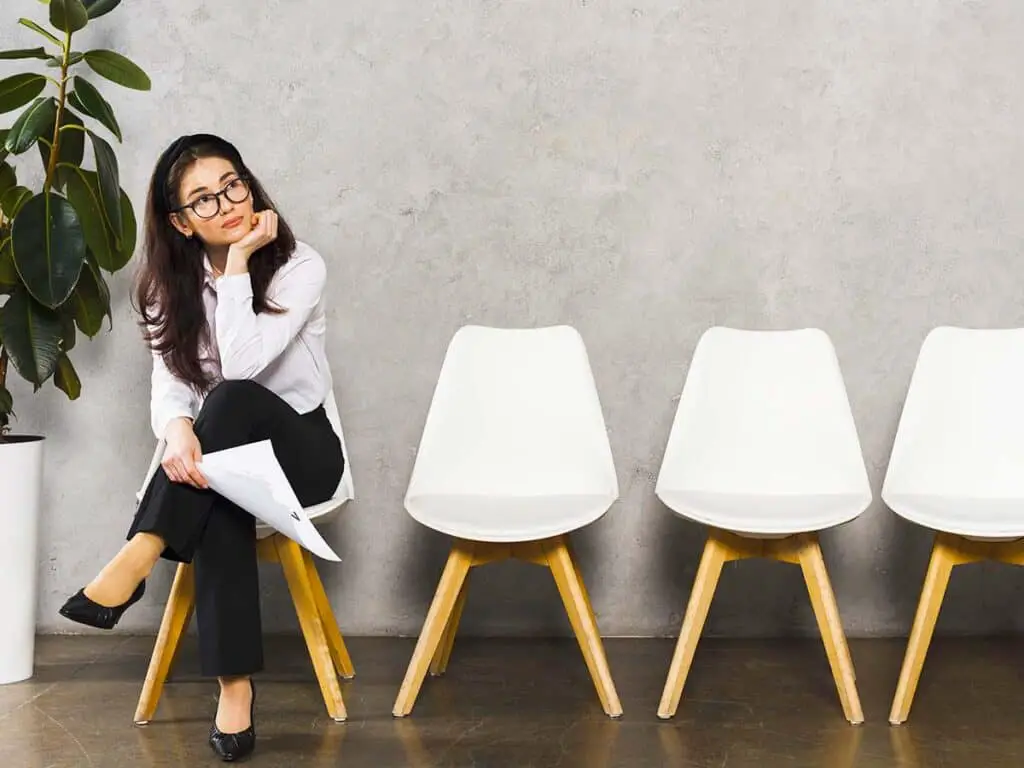 1. Application Etiquette
Letters no longer end with 'your obedient servant,' but there is an acceptable way to behave and follow the rules in most areas. When you apply for a job as a fresh graduate or a senior employee in your field, you need to include a cover letter.
The recruiter expects a cover letter as part of the application – why rule yourself out by not including one?
A resume cover letter is part of the accepted way of applying for work in architecture, design, and many managerial and executive positions.
If submitting a cover letter is not widely practiced in your industry, including one will help you stand out from your competitors.
2. Practical Approach
A cover letter for a senior or internship position is a practical first step for introducing you, explaining who you are and why you are sending in your resume and portfolio.
It is especially crucial if you are applying speculatively in the hope of creating a job opportunity for summer work experience or a permanent role.
3. Sales Pitch
If you are a fresh graduate, you have less experience and a thinner portfolio than your competition.
The cover letter is your opportunity to draw attention to yourself by highlighting your enthusiasm, willingness to work hard, and some of your best skills – like being freshly trained and proficient in specific skills or software of high value in the industry.
A cover letter for a senior role lets you highlight your impressive skill set by focusing on how well you fit the application and the proven value you can bring to the business.
Are you a skilled designer in product development?
Or is project management the area in which you excel?
The cover letter represents your voice, and you rely on it to earn yourself an interview.
4. Visibility
A resume and a portfolio can seem distant and cold; a cover letter allows a potential employer to see you as a likable and friendly human being.
A cover letter for job applications highlight your personality and attract attention, making your application that bit warmer and more engaging.
5. Added Value
Employability is broader than the niche skills you bring to the table. As a specialist in your field, your job role is more than pure technical tasks.
You need people skills and other intangible skills that make the work go more smoothly and keep your clients and colleagues happy. It is challenging to show these soft skills in a resume, and your portfolio has no space for them.
The cover letter demonstrates that you can write well as a bare minimum – concise, clear, and friendly. Careful crafting indicates that you are a professional employee who adds value to the firm with social skills.
6. Professional Approach
The cover letter for a job application implies a lot about the applicant writing it. Do they have an eye for specifics and organization?
Your chosen layout, formatting, and presentation shows some of these skills.
Do you have an eye for detail – typos, spelling, and grammatical errors indicate that you are sloppy and fail to check your work. A failure to proofread is a black mark against any candidate in a professional field as it suggests a lack of attention and effort.
Your cover letter shows an ability to convey your information concisely. It demonstrates excellent communication skills that translate well into a client-facing role and a general ability to build rapport.
7. Bait Your Hook
The cover letter is an opportunity to attract attention. What unique thing about you makes you stand out from the crowd with this job application?
The cover letter allows you to focus on an exceptional achievement or skill that makes you ideal for this role.
8. Spin Your Issues
Most people have one or two potential red flags in their resume that a busy recruiter might use as a reason to move your application to the unlucky pile. Your cover letter is an opportunity to explain and put a positive spin on any problem areas on your resume.
The obvious question in most recruiters' minds is 'why you are available?' or 'why you are leaving your current role?'
If there is a simple explanation like relocating to a different area, the cover letter can answer that question and avoid rejection.
It would be best to balance drawing attention to a problem and removing it from the interviewer's mind. Common red flags for interviewers include:
Gaps in employment.
Excessive job-hopping.
Applying for a lower-paid role.
Lack of experience.
You may choose to address some of these in the cover letter or wait to see if it comes up as an interview question. It depends on how positively you can explain any item that may worry a recruiter.
9. Warm-Up Act
Any salesperson will tell you it is easier to make a sale to a warm lead than a cold one. Your cover letter warms up your interviewer.
If the interviewer liked your cover letter, they read your resume and looked at your portfolio because they warmed up to you.
Plus, your first impression on them is favorable, and if they choose to interview you, they already like your style.
Effectively, your cover letter acts as a letter of recommendation; a warm cover letter makes friends with the interviewer.
Summary
When you apply for executive or managerial roles, you need to prepare a high-quality cover letter and polish it to impress the reader.
In reality, though, an employer-targeted cover letter has become necessary for job applications in any industry today.
Writing a convincing covering letter is crucial for architecture and other design-based job applications. It will be beneficial for your job application if you base it on this cover letter writing guide, whatever your industry.
Your architecture resume and design portfolio are your shop window to attract an interview, but your cover letter is the first point of contact with you as a person and a candidate.