Architecture Resume Mistakes (9 Deal-Breakers!)
Even if you thought you did everything right, your architecture application might still get rejected.
Rejection is painful, especially after you poured out everything you had to compose a compelling resume. There is a possibility that the firm rejected your application not for lack of doing things right but for doing one too many things wrong – likely unknowingly.
What can you do to avoid falling into these common traps that leave so many outreaching architects with feelings of inadequacy?
You can start by paying close attention to what not to do.
Take careful note of the common mistakes to avoid on your architecture resume, so you stand a higher chance of landing that dream job.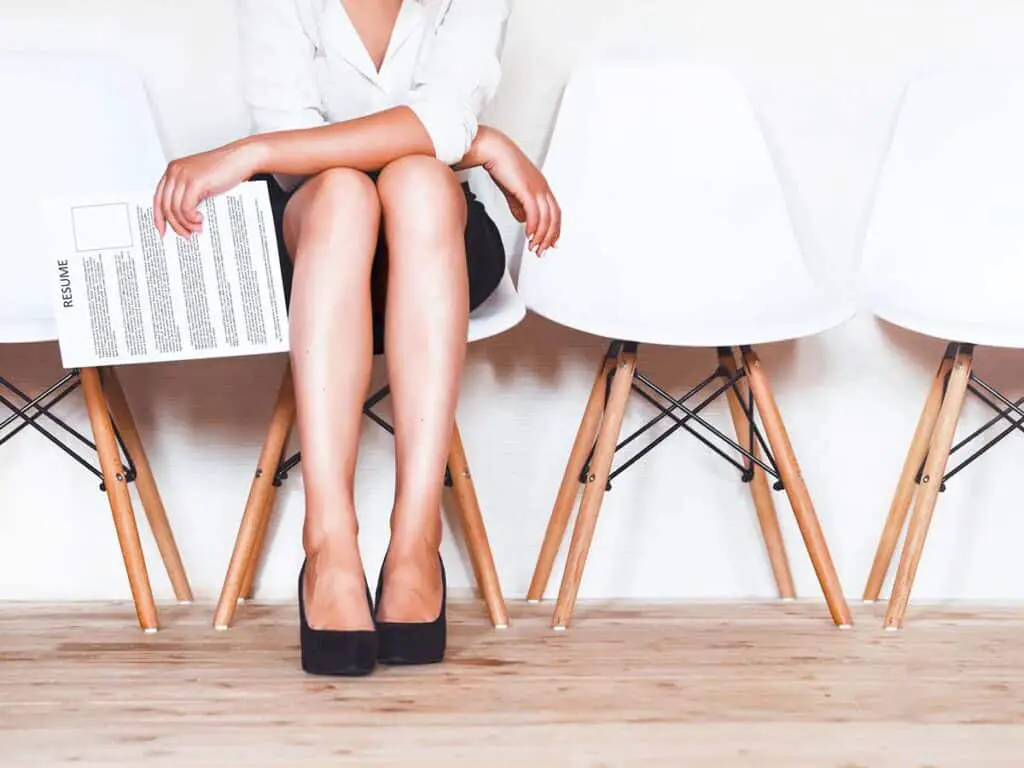 1. Poor Formatting
Not all architects are organized individuals, but as an architect, you are more than sufficiently skilled to put together a visual presentation that is well-structured and easy to read.
Put that skill to good use.
Sub-optimal formatting on the resume makes the document harder to read and lowers your chance of being shortlisted.
Remember, your job application is assessed together with several other architects'. You'll want yours to present one less hurdle to getting selected.
How You Can Do Better:
Except for the summary section where you use complete sentences – although good effective resume-writings today omit it altogether – you should pretty much convey the rest of the information using bullet points.
These are the things you should factor into your resume design:
Choose a legible typeface – go for sans-serif.
Adopt 2 font sizes (max. 3) – one for headers; another for details.
Determine the hierarchy of information – personal information, work experience, (followed by the rest); additionally, you could use ALL CAPS vs. lowercase to differentiate headers from the rest of the information.
Use colors – limit to 1 or 2 colors, preferably from the same color family, as highlights or visual separators.
Organize into columns – consider dividing the resume into 2 columns to make the document more scannable.
An ideal architecture resume is one A4 page, so real estate is a premium.
Use it wisely – not filling it up with words but with as much useful and relevant information as you'd need to earn yourself an interview.
2. Too Long
Conciseness is crucial.
If you don't want to sit down and read through the extraneous details of your resume, a recruiter, who spends an average of six seconds per resume, certainly won't.
Leave the mountain of details for the interview when you get your opportunity to share more.
If you have a lot of work experience, do not feel obligated to include all of it.
How You Can Do Better:
As a general rule-of-thumb, your resume should be two pages long at the maximum, although shooting for a well-designed one A4 page is ideal.
Condense your qualifications to what you believe to be the defining keystones of your experience.
Ensure that you have all the crucial sections of an architect's resume – experience, education, skills, accreditations. For each section, include only the relevant and pertinent points in bullets and numbering.
You can include additional information in your cover letter and during the interview (which you are more likely to get if you have an effective, concise resume).
3. Lack of Specificity in What You Have Done
Make your resume too short, and you are presenting yourself as devoid of sufficient experience and qualifications. But a long enough resume does not necessarily mean it contains the right amount of details that the employer is looking for.
Rather than the length, the more significant mistake applicants tend to make is not focusing the resume on what helps the employer decide if they are a good fit.
Purely stating project specifications tells the recruiter nothing about your competence as an architect. You are selling your credentials, not real estate developments.
How You Can Do Better:
For each section of your resume, be specific about the details.
Strive to incorporate what YOU did, not how grand the project was; how well-versed you are at using a particular tool, not a general list of software that most architects know and use.
Under the Work Experience section, include the type and details of the project.
Specifically, what were the stage(s) that you experienced?
What was the nature of your involvement?
How did you collaborate with your team members and the external stakeholders?
Under Skills, don't just list the expertise you have or the software you know. For each skill set, detail how you used it to accomplish a task.
Give each of them a rating so the recruiter can have an idea of where you stand. It is okay not to have perfect scores in every skill set.
To sum up the recommendation: Avoid the situation where you talked a lot but have essentially said nothing.
Skimping on details will only lower your chance of getting an interview as you missed your opportunity to communicate to the recruiter why you are the right candidate for the role.
4. Vague Employment Dates & Lengths
Especially when the job history is less than stellar, job applicants tend to withhold details hoping that the recruiter won't notice.
The opposite is true, however.
You can be sure that the hiring manager who reads your resume would have questions running through their mind wondering what you were trying to cover up.
Don't let that happen!
The last thing you need is to allow them to fill in the blanks with negative assumptions that will destroy all hopes of you getting that follow-up call.
How You Can Do Better:
Again, be specific.
Employment at a firm has a start and an end date. You do not necessarily need to reveal the exact day you commenced work, or more specifically, quit it.
Stating the month and year would be ideal. Any less, and you are leaving room for interpretation.
Although the recruiter can calculate based on the employment dates, make it easier by stating the number of months you stayed at the particular employment.
If you have gaps between employments, let the recruiter know what useful skills you picked up from the temporary, industry-related venture.
5. Too Much Emphasis on Irrelevant Job Experience
Chances are that your part-time job in college has little to do with your ultimate career choice.
If you are new to the working field of architecture, do not be afraid to include your academic achievements and freelance creative endeavors and hit those points with all the force you've got.
But if this is not your first architecture job, your resume would need to focus on the types of work experience related to the position you are applying for.
You may have pulled out a resume that you last updated two years ago and sent it to the entire list of architecture firms with job openings. However, this is the perfect recipe for you not to get a response from them.
How You Can Do Better:
When you apply for a job in an architecture firm, they are far more interested in your ability to adapt and contribute to the firm than your ability to unload trucks and stack pallets.
Always do proper research into the architectural firm that you are applying to. Understand the specific requirements of the position and tailor your resume to suit.
The more laser-targeted your resume is to the position and firm, the more it will resonate with the person reading it.
If you have shortlisted three firms, you will have three targeted resumes; each presents a fair chance for you to net an interview.
6. Bad Grammar
You might not be applying for a job as an English professor, but that does not mean that horrendous grammar mistakes will go unnoticed.
Bad grammar is a common mistake, mentioned countless times, but still gets repeated.
Not only does it undermine your professionalism, but it can also appear lethargic.
How You Can Do Better:
To fix the issue of poor grammar, simply pasting your resume into a Word document or an online grammar checker is enough to correct at least 95% of language misuse and spelling errors within seconds.
ProWritingAid (source) and Grammarly (source) are two of the best examples of such tools at your disposal.
Although they have paid premium plans, the free version is good enough to catch most of the mistakes, so there is no reason not to use one.
7. Use of Cliches and Flowery Language
Cliches are creative pitfalls that are so easy to miss.
It is easy to get carried away in your attempt to impress that you forget that all the recruiter wants is relevant information presented in an organized manner to help them decide if you are right for them.
The use of such language can often give off the impression that you are trying to compensate for a lack of insightful information.
Architecture is both art and science.
There is always time for artistic expressions, but your resume is the place to get your points across in the most direct and succinct manner.
How You Can Do Better:
Creative language can be a boon in your cover letter and in any written follow-up you send out, but the easiest way to avoid this issue on your resume is to keep it free of flowery language.
Use the active voice and be specific.
When highlighting the roles you played, use "led," "supervised," "coordinated," etc.
When referencing a project in your resume, state the type of project – 2-story car-manufacturing facility, 48-story residential and commercial mixed-use tower, etc. Plus, the project phases you were involved in – sketch design, design development, design documentation, or construction.
When highlighting your involvement in a team effort, state the size of the team. Working in a 2-person team is very different from a team of 10.
You get the point.
Give your prospective employer the impression that you dare to be upfront about your experience and skills.
8. Undermining Yourself
Humility is a positive virtue, but only in specific quantities.
Write your resume at a time when you are feeling exceptionally confident in your creativity and accomplishments.
This approach does not mean you should be a narcissist, but you would not be applying for the job if you did not think you had something to offer, so too much humility would only make you look desperate.
How You Can Do Better:
If you have an award for the little house you designed or references that praise your skills in contract administration, give these accomplishments their due justice.
If you have fallen victim to the mistake of an overly-short resume, this is your opportunity to expand upon some of your existing credentials to convince a potential employer of their importance.
Be bold, but do not deceive.
If you get called up for an interview, you may be asked about the claims you made. You'd want to be able to answer them – convincingly!
9. Overwhelming Graphics
Graphics can undoubtedly benefit a resume for a highly visual career field, but don't overdo it. The more graphics you include, the more you distract the reader from the focus of the resume.
Very graphic resumes may look cool, but they are not effective.
Infographics are an example of overused yet often unwanted visual information found on architectural resumes.
Not only is it hard to justify numbers and statistics when talking about a skillset with as much ambiguity as architecture, but these infographics also detract from how a streamlined and professional resume should look.
How You Can Do Better:
The more effective resumes tend to have one base color apart from the white background – often used to demarcate columns or separate sections.
Choosing a different color to highlight the text headers can also provide a sense of structure and organization to the resume.
Limit the effort of making your resume graphic to the use of colors to grab attention and improve legibility.
Nothing more.
Hopefully, this list helps you to avoid the more common pitfalls of resume writing for architects.
Avoiding these mistakes and including the crucial components of an architecture resume should give you a better chance of landing an interview.
All the best!