8 (Creative & Doable) Money-Making Ideas for Architect Students
Being a full-time architecture student means an overflowing day with lectures, workshops, and many projects.
As well as studying and constantly thinking of ways to save, you need to find the money to pay rent, eat, and maybe go out occasionally.
What is the best way to make money while studying architecture?
Are there any jobs that fit around a full-time degree course?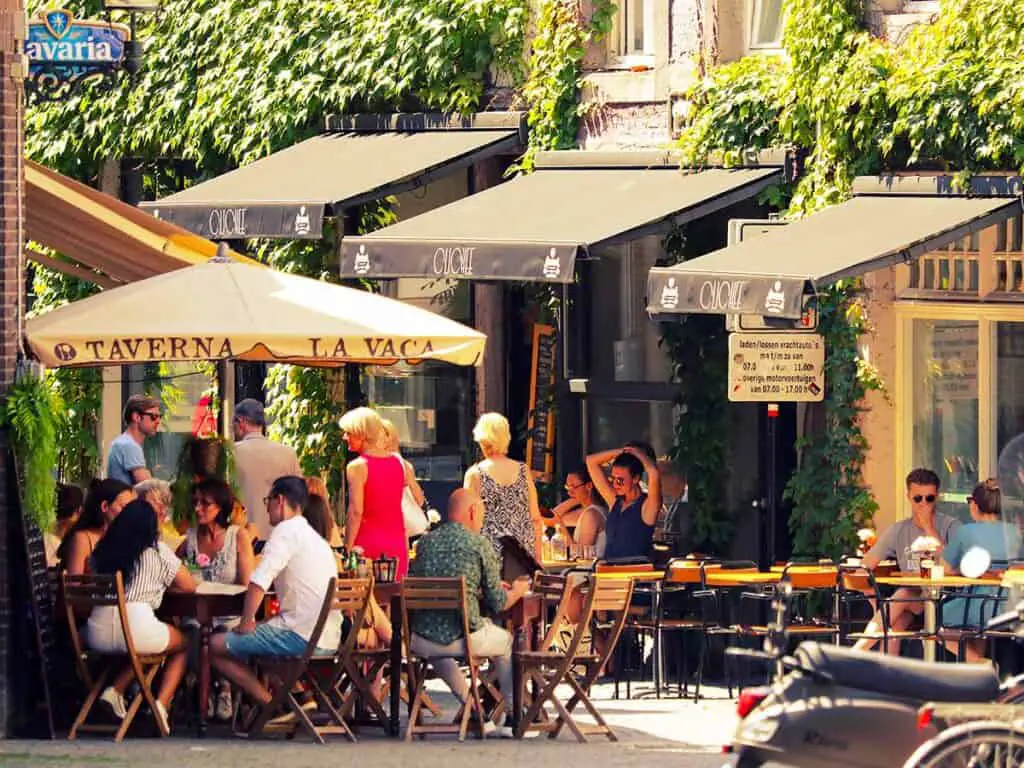 1. Service Industry Jobs
Students everywhere make money while studying in university by signing up for part-time work as check-out assistants, bartending, baristas, and waiting tables.
As an architecture student, you have a heavy workload, so your best option is probably weekend work.
Some employers run their businesses with the help of a flexible student workforce. You get minimum wage, and you will need to be excellent at scheduling.
The downside is that most of these jobs are inflexible about wanting a commitment to a shift pattern. There will be times when you need to work hard to get your assignments in, and stopping to wait tables may not be in your best interest.
2. University or College Jobs
You can make money while studying in college or university by working in a variety of roles.
As well as being teaching establishments, Universities and Colleges are employers of lecturers, receptionists, teaching assistants, security officers, administrators, and plenty of other roles.
Besides regular work, there are also short-term or small paid jobs that crop up depending on the time of year. The work varies from running a workshop for visiting students to helping with fundraising.
As well as the college or university, there is the student union as a potential employer. Student unions take on a mixture of volunteers and paid staff because they continue even when their voluntary officials graduate.
You can exchange your services for rent in some student halls – acting as the middleman or emergency contact for other students.
It is worth contacting the university to see if any of these roles are coming up because rent eats up a big part of any student budget.
Not having that cost is a significant saving.
3. Better Paid Self-Employment
Some roles attract a premium hourly rate – babysitting, pet sitting, house sitting, dog walking, and tutoring.
You can contract directly with clients or work with an agency. If you go through an agency, they take a commission, but they cover finding and vetting the clients and insurance.
Tutors
You don't need formal qualifications to be a tutor. There are voluntary courses that give you a certificate in tutoring and associations you can join.
As a part-time money earner, if you have good grades and can work one to one with young people, you can charge a decent hourly rate.
Architecture studies take a long time, and interns don't get mega-salaries. You might want to invest in becoming a certified tutor so you can advertise yourself as such.
A private tutor can charge between $25 and $80 per hour. You also have the option to deliver your tuition online.
Extra Math and Algebra tuition tend to be a prime demand, but whatever your best subject is, there will always be someone in need of some help.
Dog Walking
People love their dogs, and most dogs need a couple of comfort breaks during the day. You can work through an agency or advertise your services and your rates.
If you are working directly with clients, consider insurance for public liability and an accident happening to the dog.
If you are working with an agency, you don't need to pay for the insurance, but you might not have the opportunity to build a relationship with a particular dog.
The benefit of dog walking is that you get some regular exercise in the open air, and it is stress-relieving for you as a break from your studies.
Child, Pet, and House Sitting
Again, you can work through an agency or as a self-employed contractor.
House and pet sitting allows you to have a break from student accommodation with a better quality of furnishings, kitchen, and bathroom for a week or two. Plus, you make some useful cash.
4. Online Jobs
The internet offers small online employment opportunities over the whole world, and there are plenty of platforms that put you in touch with clients that need one-off pieces of work completed.
These are an opportunity for you to use some of your architectural study skills – design, drawing, and writing.
You can't work as an architect, but you can provide graphic design, photography, and written work. Do your homework and check out reviews and comments about the online work platform you are thinking about joining.
The golden rule is you don't pay them money to join or register.  The other point is to make sure that you only take on assignments you have time to complete, as your studies will occupy massive amounts of time.
A benefit of online working is that you can work in smaller slices of time than most other employments and at times that suit you.
5. Think Small
When you are thinking about how to earn money while studying architecture, think about how you can leverage those skills to set up a small business.
You can only design houses for people when you are a licensed architect. There is a whole industry out there that focuses on dolls' houses – not for kids but for adults.
Consider creating and selling dolls' house plans to make a little extra cash on the side. You can either sell direct or strike a deal with a doll's house company.
Plus, you get to refine your design and model-making skills.
Around Christmas time, there is a market for Putz Houses – built with card and glitter.
There are a couple of opportunities here for an enterprising architecture student to make money while studying in university – plans, kits, and models.
Again, these little houses allow an architect student to express their skills and creativity.
6. Get a Side Hustle
Many students have successfully run a business alongside their studies.
If you want to know how to make money while studying full time, think about how some of the planet's wealthiest people got started.
You can either brainstorm some business ideas for yourself or get together with some other students. All business involves selling something that other people want to buy, and you have plenty of straightforward ways of reaching customers.
The side hustle that suits you depends on your interests and talents. On the plus side, a steady business produces income. On the downside, it does involve an investment of time and effort.
There is plenty of paperwork to complete, and if you are successful, tax to pay.
You don't have to run a business all year round or online. You can take advantage of a stall at farmers and craft markets.
If you have a talent for face painting, stringing beads, or creating art, you can exploit it as a potential way to supplement your income.
7. Vacation Jobs
The best way to make money while studying may be to concentrate working on the holidays and building up a fund to support you during term time.
Your preference is to get a paid internship in an architecture office, which will help with your studies and future career.
Otherwise, seasonal work in hotels, stores, summer camps, and theme parks pays reasonably well and may have accommodation included as part of the deal.
Some agencies deal with brokering student employment in vacation time, and it is worth getting on their books early.
You don't have to go through an agency. You can apply for seasonal work to any organization that looks as if it employs students during the holidays.
8. Niche Work
There are some part-time and vacation jobs that need you to have the right training to apply.
You need to invest in getting the proper certificates, but when you have them, you get the option of working for a reasonable rate.
Training to be an architect takes a long time, so you might want to consider an extra source of income to supplement your earnings.
Lifeguard
Some summer jobs will give you lifeguard training for free.  Alternatively, you can do a training course and get a certificate if you are a competent swimmer.
It is an excellent skill to have and gives you plenty of vacation and part-time employment opportunities at a decent pay rate.
Event Staffing
Some roles require certified training, while others don't. It is a great way to attend festivals and events around the country.
Event staffing can be at specific venues or greenfield set-ups. Most work comes through event management companies, but you get plenty of assignments when you are on their books.
Circus Skills
Circus skills cover juggling, clowning around, walking on stilts as well as more energetic acrobatic skills. People with circus skills tend to be in demand for events, parties, and running workshops.
There is also the children's entertainment option.
Naturally, you are either interested in circus skills like juggling, walking on stilts, or not. However, this may be an area where it would not take much for you to line yourself up with a niche job opportunity.
Children's Parties
Children's parties are a nightmare for most parents, so if you have anything to offer, it is a great gig that fits in as one-off projects.
Organized activities and games for a range of ages will put you in high demand and perhaps team up with a friend.
The offer ranges from running the party or providing entertainment – balloon modeling, face-painting, magic acts, crafts, and clowning around.
If you can manage to occupy a room full of six-year-olds for an afternoon, you will have no problem with confident presenting skills.
Part-time Gigs Don't Have to be Minimum Wage
Every student can pick up general low paid work to supplement their income.
But with a bit of creative thinking, and maybe a little training, you can land a better paying part-time role or business, so you work fewer hours and earn more.
As an architecture student, you will always be looking to spend more time in the studio but also need the extra cash.