Top 15 Platforms for Freelance Architects (to Earn More!)
If you have kept up with technological developments over the past couple of decades, you will probably be familiar with the internet's growing prevalence as a money-making medium.
While earning a living through e-commerce and YouTube remains a reality, the online marketplace provides opportunities for virtually every type of work (except maybe manual labor) and to work from home as an architect.
Therefore, it stands to reason that many online freelance jobs for architects exist for you to take advantage of – to supplement your income or satisfy it, particularly in times when you need to weather economic recessions.
However, it can be tricky to navigate all of your options as dozens of websites offer freelance architect jobs from home. Different websites offer different freelance architect rates, different layouts, and even different types of clients.
Before you begin, you will benefit from understanding how some of the most popular freelancing websites function, as well as how much money you can expect to make with each option.
If you have the time, you can certainly utilize more than one platform to bring in higher income.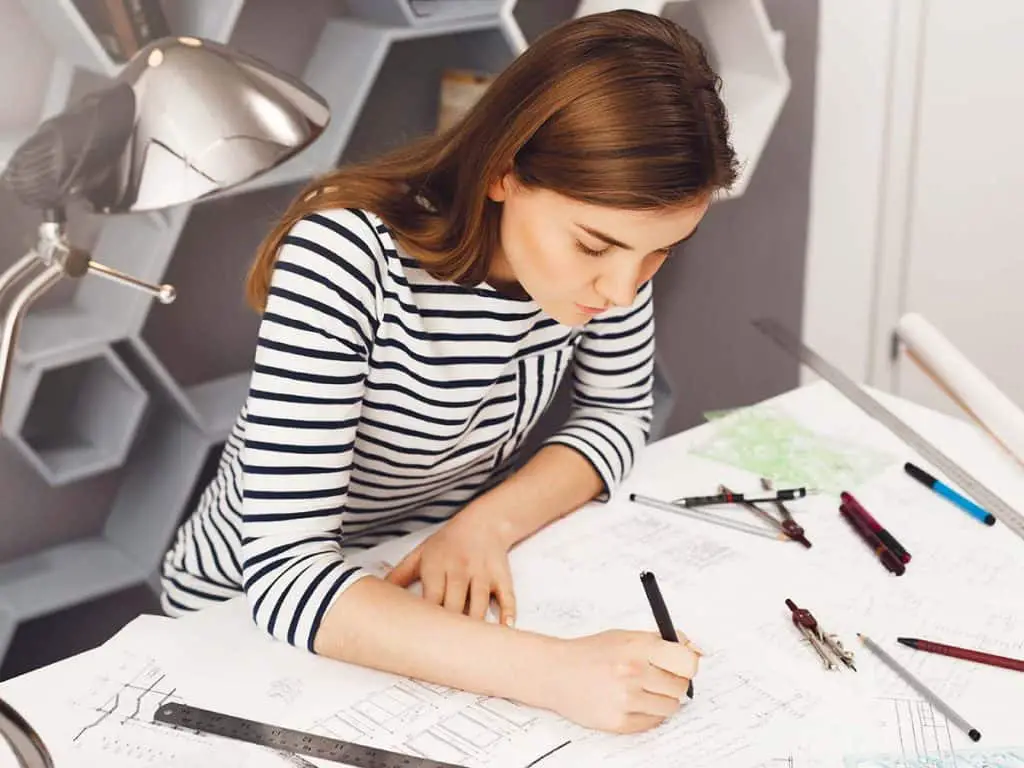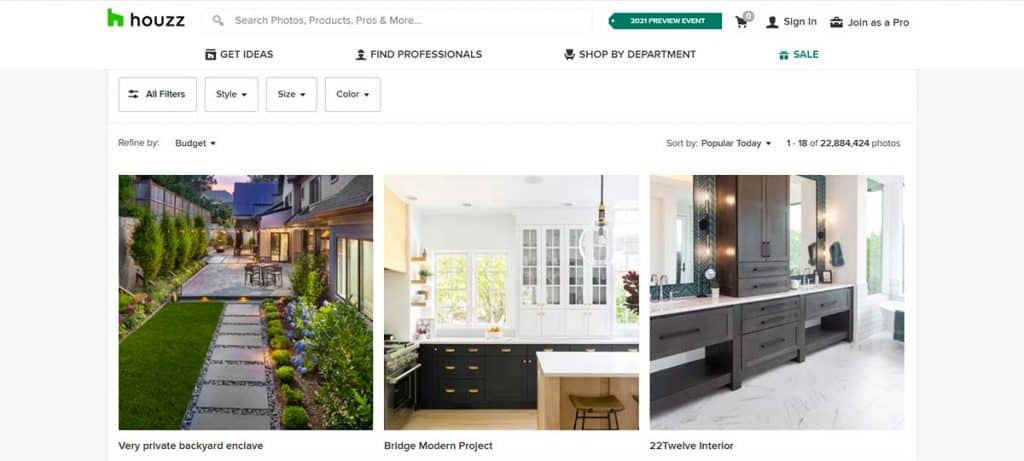 How It Works
Houzz is a marketing service dedicated to helping clients look for top-of-the-line interior designers, home remodelers, and architects.
The model is based on businesses and professionals – called "Pros" – creating profile pages which may include awards, reviews, and compiled portfolios for clients and employers to browse and choose.
To be successful on Houzz, you must nail the presentation of your services so that clients are more likely to hire you. An excellent way to do this is to browse the results of the most popular businesses and professionals so you can emulate some of their techniques.
Earning Potential
Because the website enables freelancers to act like businesses, earning potential with Houzz is very high.
Many architects opt to charge a percentage of construction costs, while others may opt to charge by the hour with rates between $45 and $200.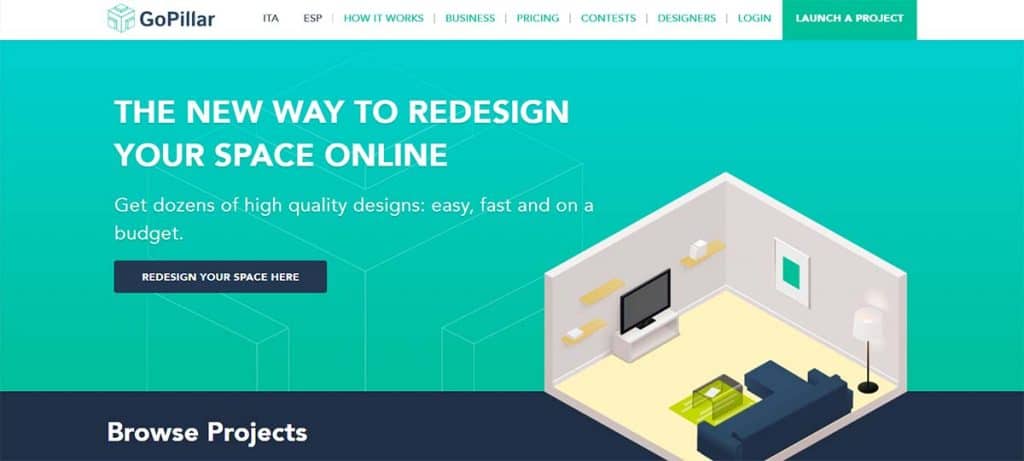 How It Works
GoPillar is a self-described crowdsourcing platform for architectural design services (hence the word "pillar").
It is set up for clients to post projects, or contests, for which architects registered on the website will compete.
Once designs are submitted, payment will be sent based on quality (decided by the client), with varying monetary rewards for 1st, 2nd, and 3rd; sometimes 4th and 5th places.
Earning Potential
1st place awards tend to range between $500 and $1000 on average – tending to the higher end with larger projects – making GoPillar one of the best freelancing websites for high skill level architects.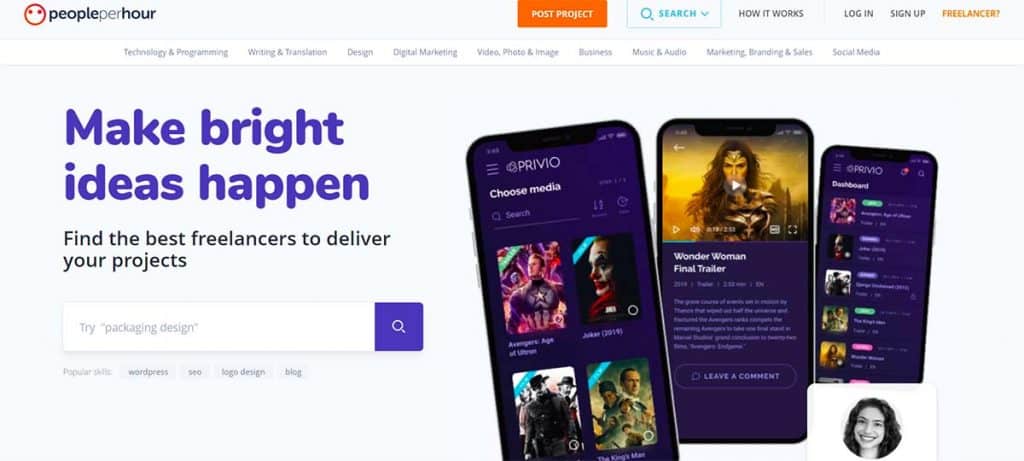 How It Works
Before you begin as a freelancer on PeoplePerHour, you will be required to submit an online application.
Once approved, you will be free to access a variety of international projects and begin working. You have the liberty of setting the rates for your services and can opt to be paid per project or, like the name suggests, per hour.
The site is designed with general freelancing in mind, so make sure that you create your profile with the details of the type of architecture you do and what types of projects you can fulfill.
Earning Potential
High-ranking freelance architects on PeoplePerHour tend to charge between $20 and $40 per hour spent on a project.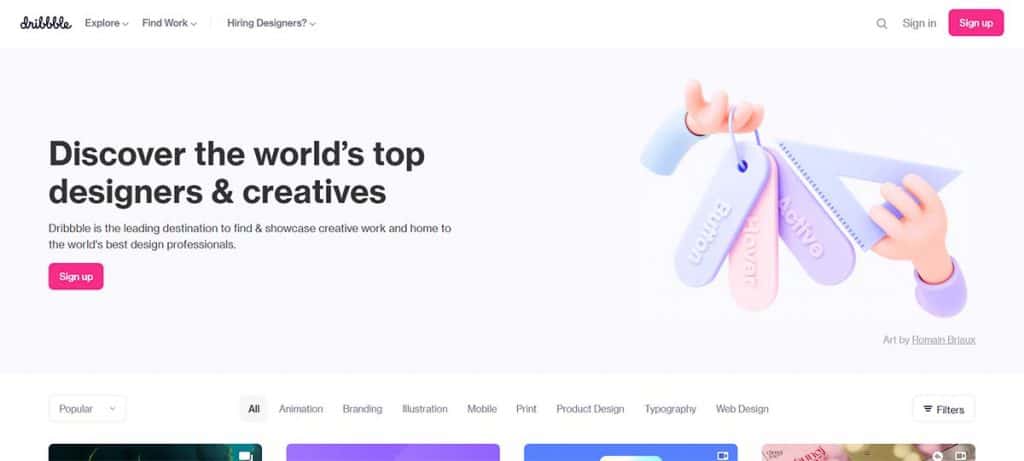 How It Works
Dribble is a job marketplace website that caters to creative folks such as website designers, animators, illustrators, and architectural designers.
Those who thrive do so through sharing their work (including a portfolio) and browsing the job board for company-specific positions, many of which offer full-time employment.
If you do enough digging, you might be able to land a lucrative, work-at-home position, or better yet, get discovered through the designs you share publicly.
Earning Potential
While you cannot get paid directly on Dribbble, the work you display on your profile page helps entice prospective clients to get in touch with you, either via the in-built messaging system or external web pages you link to it.
Alternatively, you apply to jobs available on the Job Board.
Earnings vary depending on roles advertised, but they won't differ much from traditional employment setups.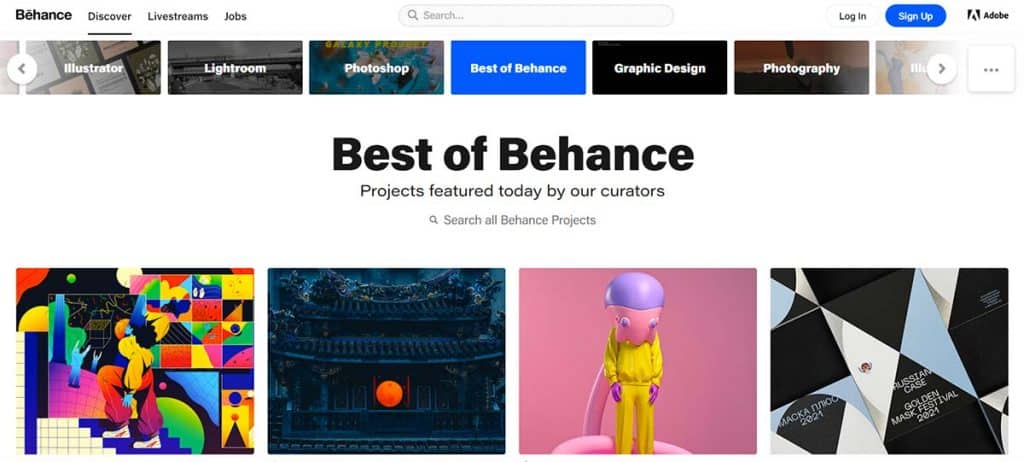 How It Works
Behance is a social media platform for creative projects owned by Adobe, maker of multimedia production software including Photoshop and Illustrator.
There are three primary tabs:
"Discover" – where freelancers display their work to the public,
"Live" – in which challenges and educational videos are broadcasted, and
"Jobs" – which is self-explanatory.
Architects can thrive using Behance by posting images of their designs to acquire upvotes and potentially hiring followers in addition to browsing the library of jobs available.
Earning Potential
Many of the jobs on Behance are legitimate, full-time architecture jobs that offer salaries comparable to, or better than, traditional architecture jobs with the potential benefits of working remotely.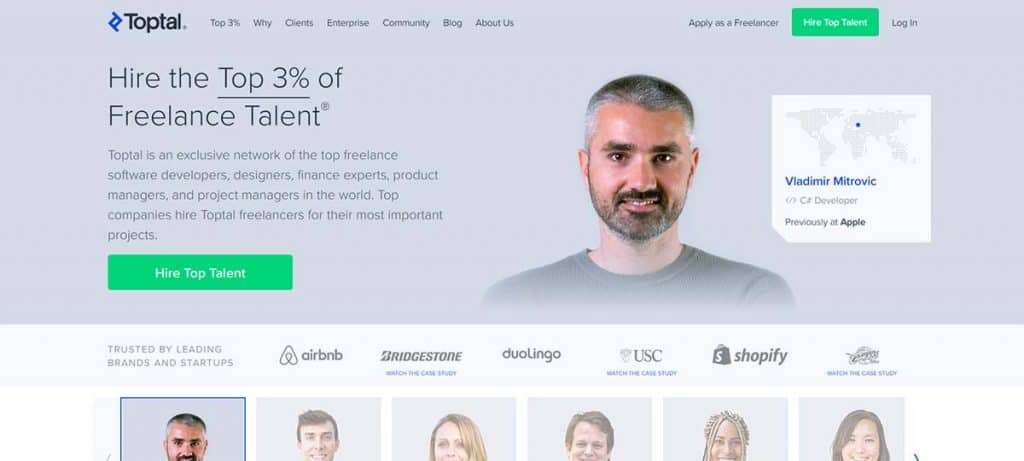 How It Works
Toptal (short for "Top Talent") is a freelancing service established in 2010 that advocates that clients "hire the top 3% of freelance talent" through their website.
According to the front page, they have a "rigorous screening process (that) identifies experts in their domains."
Because of this, Toptal is one of the more selective options on this list but can provide comfortable salaries for those who get admitted, from programmers to consultants to architects, of course.
The layout is freelancer-focused and provides a streamlined way for clients to browse a range of profiles, so you need to give your own the same amount of tactfulness as a professional resume.
Earning Potential
If you are fortunate enough to pass the screening process, Toptal arguably offers the best compensation for freelance designers and architects with a full-time weekly wage ranging between $2,400 and $4,800.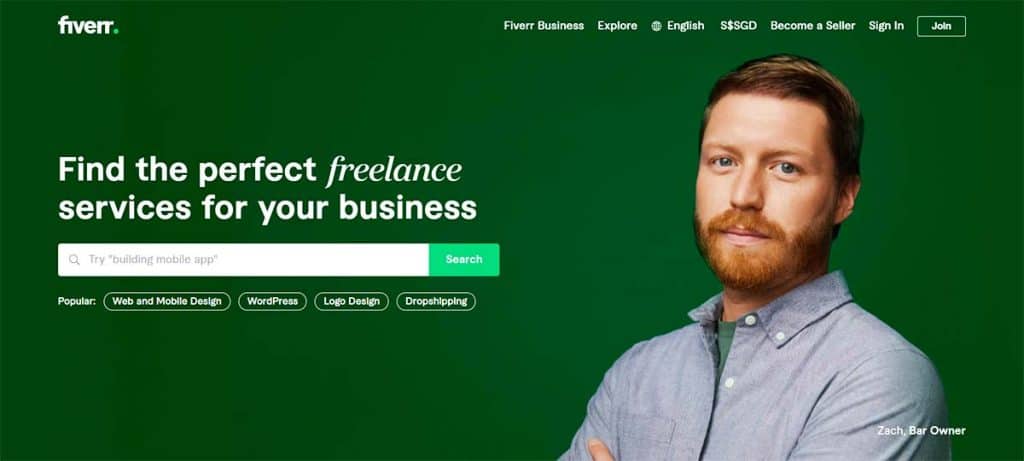 How It Works
Based in Israel, Fiverr states its mission is to "change the way the world works together."
While Fiverr has received some criticism in the past for a strong bias in favor of the buyer through incredibly low prices (not good if you are selling designs), the company has recently begun reworking itself by responding to customer complaints and improving the experience for sellers.
Fiverr posts jobs and projects as "gigs," which freelances may browse as well as a marketplace for the client to find the perfect designer, programmer, writer, business consultant, etcetera.
Earning Potential
Top-rated sellers on Fiverr can successfully charge $150 and up for a project. Still, the website tends to favor entry-level to intermediate designers who are willing to work for significantly less.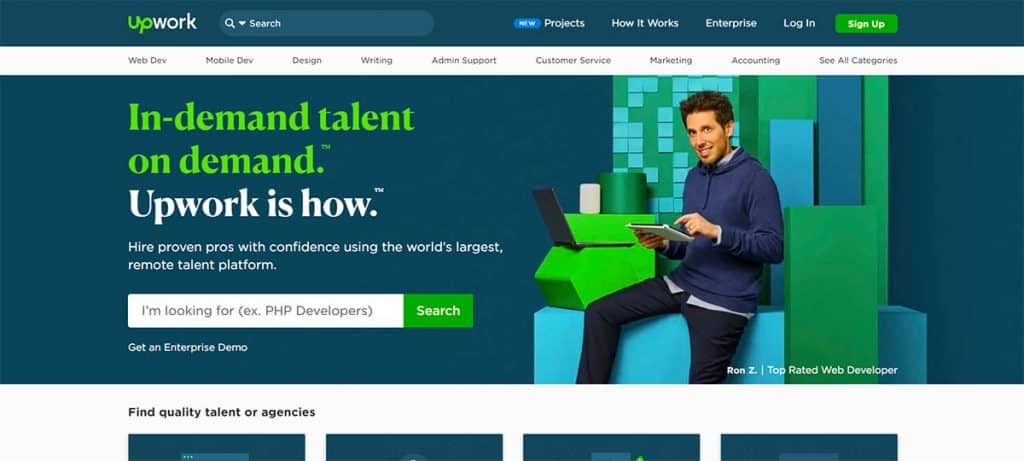 How It Works
Upwork is one of the most commonly cited freelancing websites for a good reason.
It utilizes a highly effective algorithm – when a client posts a project with the necessary/relevant skills listed, the website will return a preliminary list of likely suitable candidates for the job based on the client's needs and the freelancer's skills.
Upwork has no career niche, and the types of projects that can be found on the site expand from field to field.
Earning Potential
The top freelance architects on Upwork charge by the hour, at an average rate between $45 and $75, making Upwork one of the better options for those looking to make a full-time income freelancing.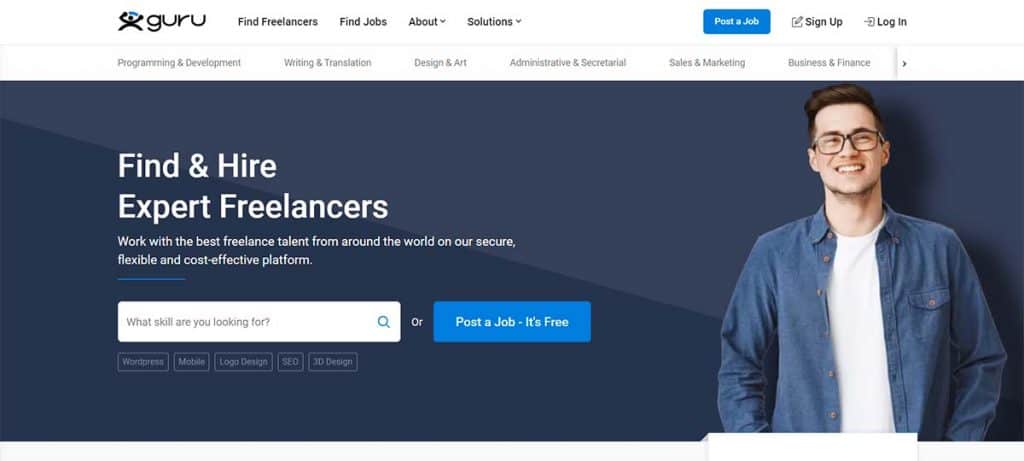 How It Works
Guru is another example of a freelancing website that gets thrown around a lot.
It works in a reciprocal fashion – jobs are often fulfilled both through clients seeking freelancer profiles and through freelancers selecting desired jobs.
As a freelancer, you can (and should) include a strong portfolio, description, and list of the services you offer and your strengths.
Meanwhile, you can browse jobs and make pitches while clients view your profile.
Earning Potential
Hourly rates for drafters and architects on Guru tend to run around $20-30 per hour. Freelancers who reside in countries with lower living costs tend to offer their services for significantly less, making them highly competitive.
The total amount of money you earn will depend on the scale of the project.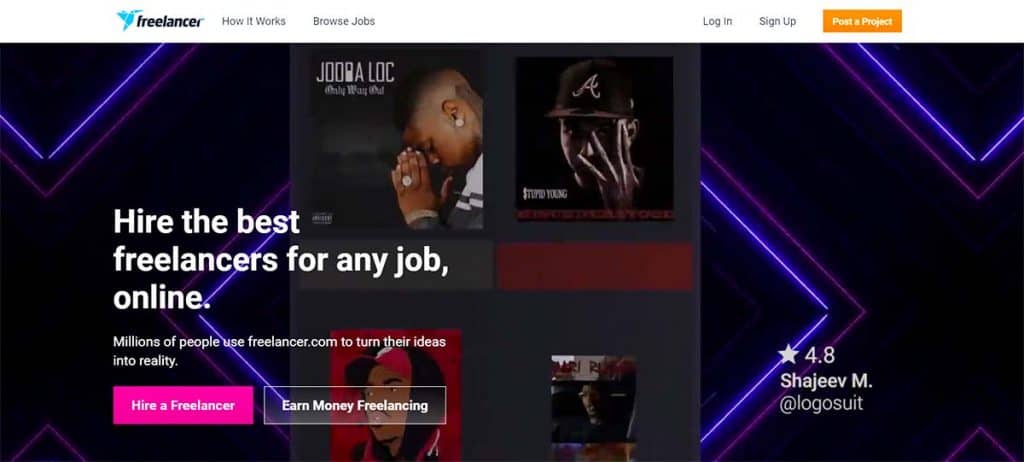 How It Works
Freelancer, aptly named, is one of the most popular online content marketplaces on this list.
An employer or client will post a project, which can be anything from producing a catchy marketing slogan to a novel architectural concept.
Freelancers will bid on specific projects that are suited to the type of work they do, and the client will then decide among various proposals which freelancer (or freelancers) to hire for a project.
However, the website is very generalized, which may make it a less-than-optimal choice if you're seeking something more catered to architectural design.
Earning Potential
For more serious design jobs, such as CAD work and 3d modeling, bids can approach one-thousand dollars per project.
However, with each job often comes very different requirements and expectations, so overall income varies.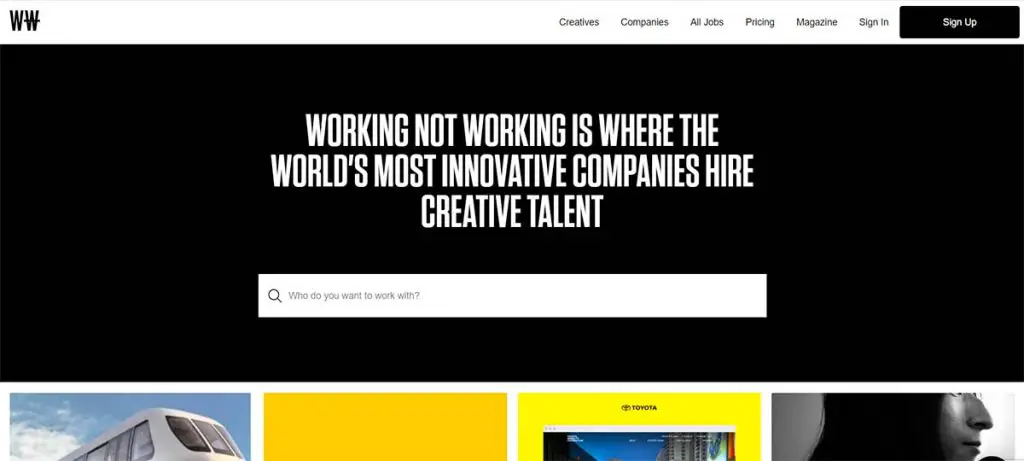 How It Works
WorkingNotWorking is a marketplace for companies to hire talent, making it one of the best options for architects seeking a more stable means of employment and income through freelancing.
The website's main page addresses clientele with the question of "Who do you want to work with?" and enables them to enter keywords and other project-relevant terms to select a freelancer.
An important distinction with WorkingNotWorking is that the website encourages designers and other creative professionals to take a show-don't-tell approach in self-advocacy.
A quick scroll emphasizes the priority freelancers place on their visual portfolio to attract businesses and clients.
Earning Potential
If you are inclined, you can make a similar amount of money via this platform as with traditional employment, as many clients offer full-time positions that differ only in that they can be done from home.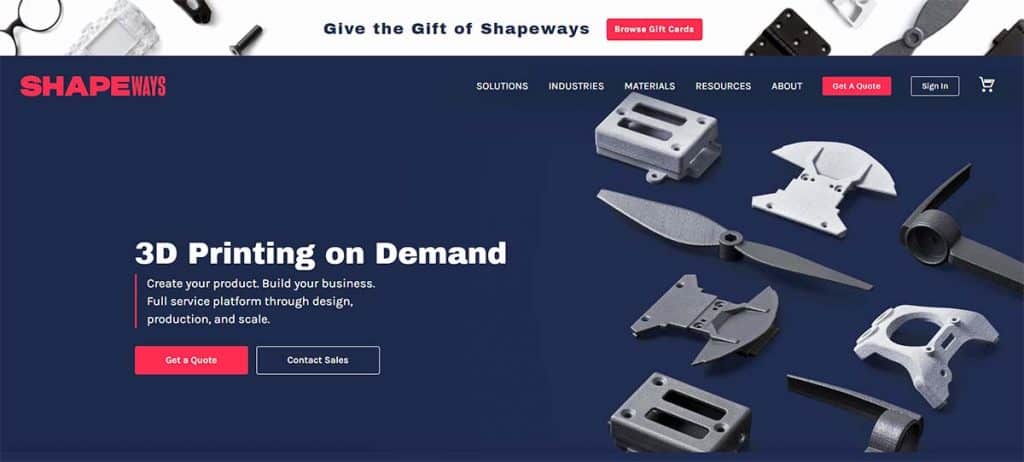 How It Works
For architects who want to take a slightly different approach or specialize in parts production, ShapeWays is an innovative online marketplace specializing in 3d printing and novel production technologies to create a variety of customized items for businesses and consumers, from machine parts to models.
For those inclined, businesses and freelancers may design parts that consumers may then purchase to be made into working parts and models through on-demand 3d printing services.
Earning Potential
ShapeWays is a great way to generate passive income.
The amount you make is something you need to determine by experimenting, but many who design parts and models report earning between $400 and $1,500 per month in addition to their primary source of income.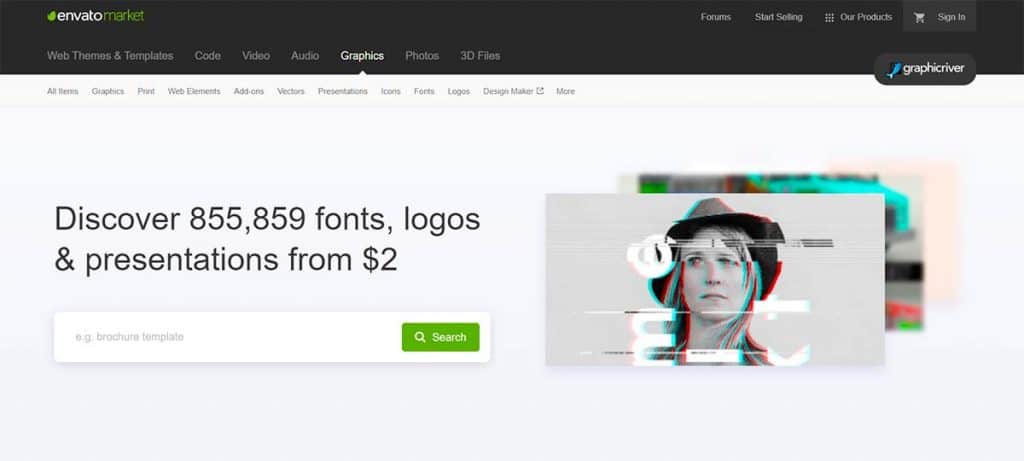 How It Works
GraphicRiver is a digital marketplace that specializes in stock images, logos, and designs.
It is open to hobbyists and budding professionals and, as an architect, can be a great way to promote yourself and the designs that you are capable of producing.
While the low prices might make it difficult to earn as much as you do with some of the other options, the website proves its worth in the publicity it stands to bring you.
It is an excellent addition to your freelancing hustle as a side to the other work you do.
Earning Potential
The price is up to you, so it is a good idea to experiment and see how much people are willing to pay.
With this in mind, 3d architectural renderings can range between $5 and $50 dollars per sale, which can add up if your design garners significant interest.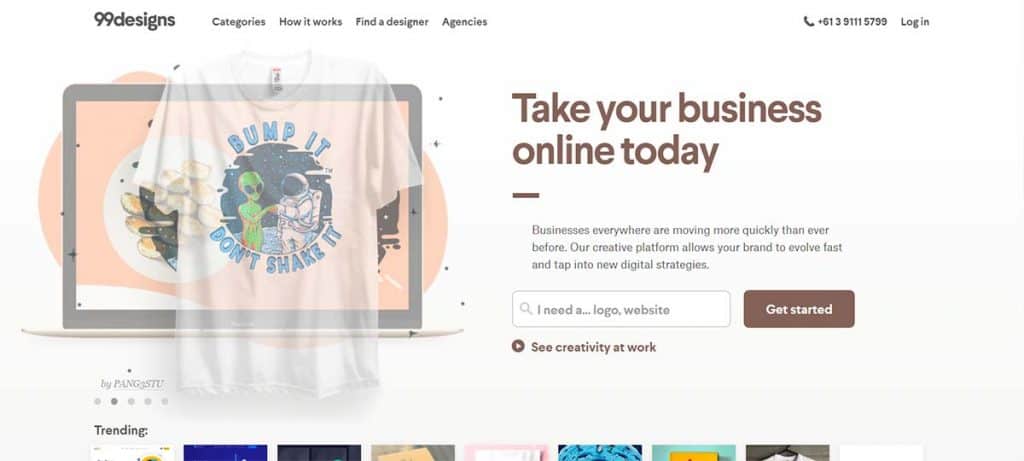 How It Works
Founded in Melbourne, Australia, in 2008, 99designs is a freelancing website focusing on getting work for graphic designers and connecting clients with freelancers on the platform.
Clients may start a project contest with predefined parameters – such as price range, or directly hire a designer by selecting category, industry, and skill level.
As an architect, options are somewhat limited. The most suitable method for getting paid on this website is through 3d architectural rendering, but it is a good choice if you have notable skills in this area.
Earning Potential
Payment is delegated to different categories, with each having a notable fluctuation in price.
For architecture, the most relevant is 3d architecture rendering, which ranges from $389 to $1,199 per project based on your skill level.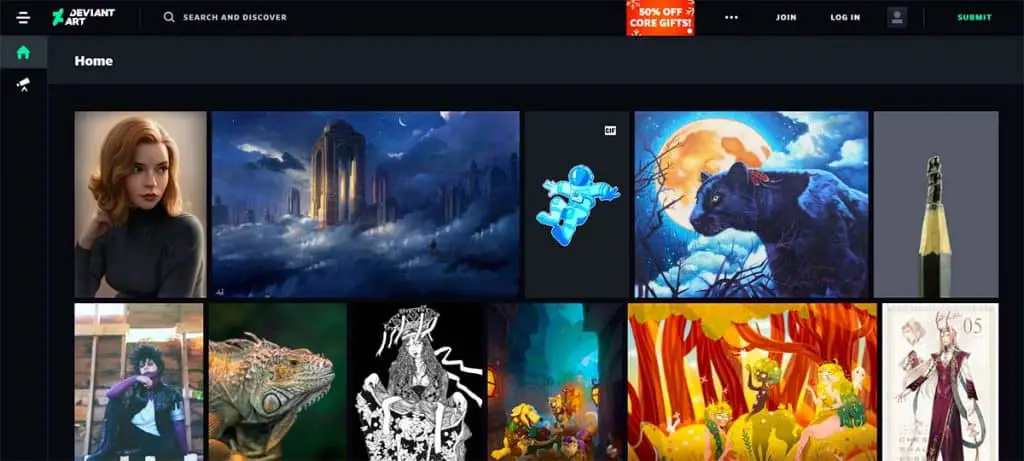 How It Works
If you have ever browsed for stock images for use in an article or presentation, or even in search of a breathtaking new wallpaper for your drafting computer, you have probably come across DeviantArt.
Founded in 2000 and now a subsidiary of Wix.com (by the way, you do need a website), DeviantArt has grown to become one of the biggest and most popular online community marketplaces for artists and illustrators to post, promote, and sell their artwork.
While DeviantArt is one of the most heavily trafficked online marketplaces on this list, the focus on art, photography, and illustrations might make it slightly more challenging to sell your designs directly to a client.
To successfully promote yourself on DeviantArt as an architect, you may wish to consider turning some of your best designs into a well-presented amalgam of photographs and illustrations or a portfolio.
Earning Potential
DeviantArt is more suitable for a freelance architect as a medium for promoting yourself rather than for directly facilitating your income.
References:
https://architizer.com/blog/inspiration/industry/find-work-as-a-freelance-architect/