9 Entities Architects Work For (in Multiple Industries)
Most architects work for private architectural firms, first as a salaried architect and progressing through the ranks to licensed architects and potentially a partner.
Not every architect chooses to pursue the license, but only licensed architects may describe themselves as architects.
As a rough guide to architect destinations – private architects' businesses (80%), public sector (10%), and in-house for private commercial companies (10%).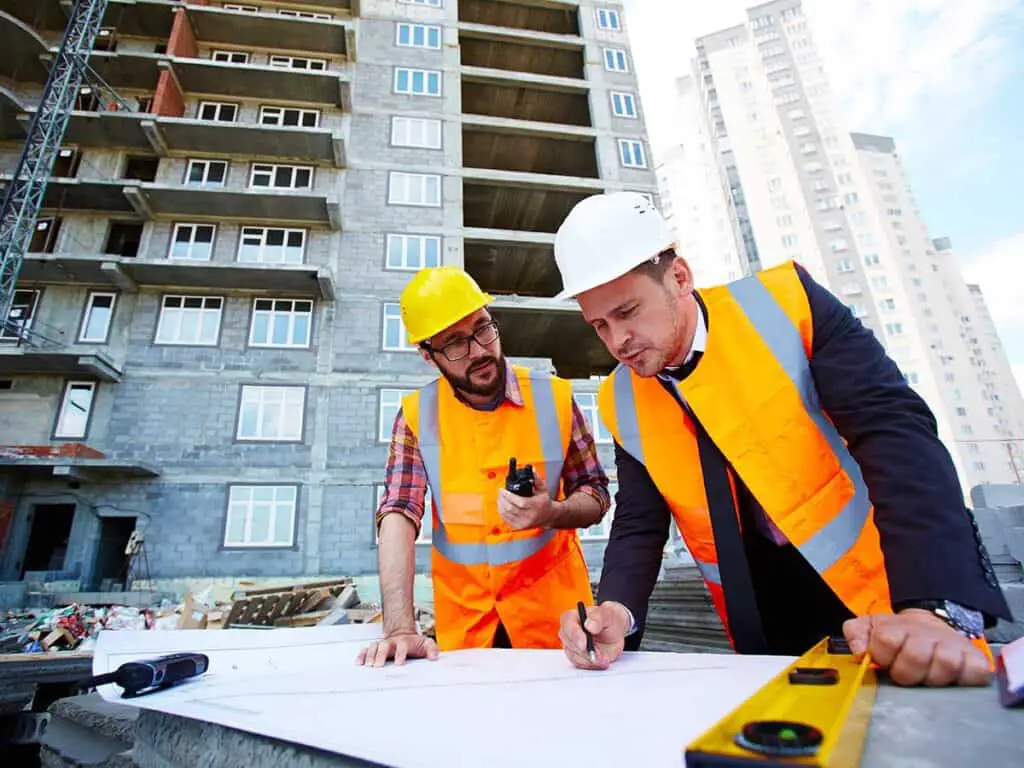 Licensed Architects
Do architects work for themselves after they gain the status of a licensed architect?
Not always, some licensed architects are happy to work for large construction companies as a salaried architect.
Many substantial construction businesses specialize in building hospitals, schools, or houses.
It makes sense for these companies to employ a licensed architect to produce plans and drawings as an employee rather than engaging a firm of architects.
Companies that hire architects cover all the sectors – public, private, and non-profits.
Self-employed architects and firms of architects can work for:
Construction companies.
Real estate developers.
Individuals
Businesses.
Schools
Charitable organizations.
Public sector.
Sports organizations.
Retail.
Any organization or business that wants a building designed and project managed can employ a licensed architect.
1. Construction Companies
Construction companies vary from a small building team commissioned by home and business owners to build extensions and remodeling to large companies that develop estates, suburbs, and commercial buildings.
Licensed architects work on many levels – subcontracted to produce the designs, steering the project through planning and building codes, and as project managers to oversee the construction.
2. Public Sector
Although the public sector employs architects as part of their in-house teams, it often outsources projects to architecture firms on a competitive bidding process.
The public sector owns and commissions a portfolio of structures for work, leisure, sports, and cultural activities.
3. Private Sector and Individual Clients
An individual client can be a person wanting to build their own home, add an extension, or reconfigure the interior. Then some businesses need new offices, factories or extensions and refurbishments.
All human activity involves structures so that individual clients may be a school in need of a classroom, a non-profit commissioning affordable homes, or a company commissioning a landmark building for their head office.
Beyond the Architecture Firm
Although more than two-thirds of architects work in large and small architect firms across the States – and in most countries worldwide – there are other options and careers available for architects as salaried employees.
Companies that employ architects cover all the business sectors.
4. Government Departments
Government departments and ministries with a building portfolio have a team of facilities managers, and architects are valuable additions to these teams.
Architects have the expertise to work with subcontracted architect's firms, oversee projects, and work in planning and heritage applications.
5. Retail Sector
When you are thinking about who architects work for, the retail sector may not be your first choice.
The retail industry includes dedicated shopping malls – designed to entice and encourage exploration with intelligent use of space and crowd flow techniques.
It also has branded stores where the architectural touches reinforce the brand image.
Then there are old buildings converted into shopping space, and old stores converted into housing.
6. Interior Design
Although interior design as a career has an association of interior designers and is a taught subject as a career path, architects also specialize in interior design.
Creating and remodeling the interior spaces of buildings is a natural fit for architects and appeals to their artistic flair and appreciation of form and function.
Compared to the other professions within the building industry, the transition from architect to interior designer is the most seamless.
7. Exterior Cladding Specialists
Cladding, window panels, door frames, roofing materials, and all the other details that elevate a building while providing functions like insulation and weatherproofing are produced by companies that employ architects in developing new products for the construction market.
The outside of a building blends into the landscape or makes a bold statement.
The exterior facade specialist also considers the impact of weathering and time on the chosen materials – bright copper acquires a green patina, for example.
8. Landscape Architecture
Designing the spaces around buildings is a job for an architect.
The urban environment is a created space that needs to provide functionality and aesthetic appeal – access for deliveries and emergency services, space to accommodate people, and appeal to their senses.
Public and private spaces work better when they plan how people move through and use them.
In addition to hard landscaping and seating areas, the landscape architect, in collaboration with the engineer, considers water management – storm flooding and the need for watering in dry areas, preserving the natural environment, and creating recreational areas – like a place for public performance or a pleasant lunchtime spot.
9. 3D Rendering Industries
The gaming industry uses extensive 3D Rendering to create a wrap-around experience for their players. Some architects gravitate to the satisfaction of rendering their designs in 3D for the gaming industry.
There are plenty of other applications for 3D Rendering, so who do architects work with today?
They can work with realtors to create virtual tours of proposed buildings, museums to recreate in a digital landscape the glories of ancient civilizations, and tourist organizations to give a glimpse of what it is like to visit a city.
Finally
When you think about the types of companies that architects work for, you need to move beyond the idea of a solitary figure sat at a desk with a T-square and a protractor drawing up building plans.
Architects still work with pen and paper, but they also work extensively with digital tools, and the structures they create can exist in our landscape or a digital one.
Architects find themselves working project by project in response to client demands. Architects also choose to specialize and focus on building hospitals, schools, houses, or astounding once-in-a-lifetime landmark structures.
Then there are the architects who work to preserve older buildings – restoring them or repurposing them to serve new generations.
The companies that employ architects can be anything – gaming, tourists, developers, retail, schools, and construction.
An architectural education and work experience may result in an architect choosing to specialize and use their talents in design, project management, planning, general management, teaching, or research.
Humans and structures come as a package, and the people who work on how to get buildings to stand and function are architects.
Companies employ architects as licensed architects for their building design skills and also as creative people for design and management roles.