25 Tips for Architect Firm Startups (Vital for Success!)
As an architect, you value creating compelling designs, wowing clients, and driving innovation through projects.
Most architects would choose to dedicate their craft to the practice of architecture without the administrative duties, responsibilities, and stresses of running a business.
For others, comfort and paycheck stability are worthy sacrifices for unprecedented freedom and the opportunity to earn more significant financial rewards; these are the architects who start firms.
If you identify with the latter group, you are likely aware that you stand to encounter numerous challenges in the pursuit of marketing for a small firm.
But what are the tips for starting an architecture firm?
How to start your architecture firm; what are the best ways to market for architects?
It is an involved process, but a worthwhile one when successfully managed.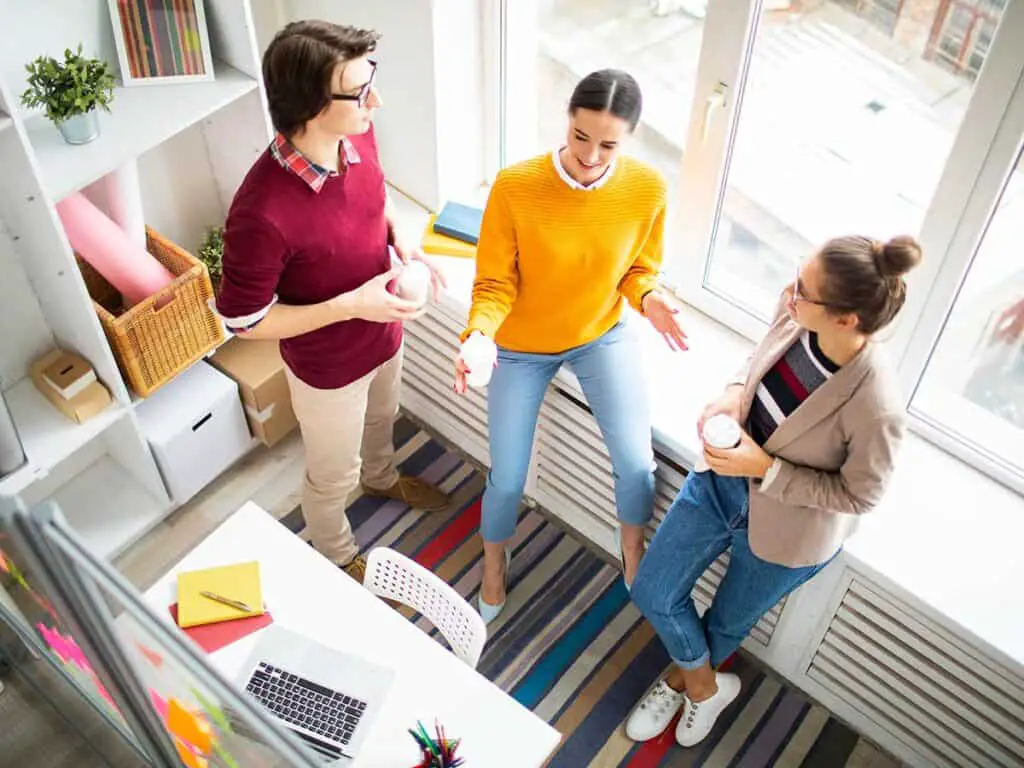 1. Socialize Where Your Target Clients Do
To be successful with starting an architecture firm, you need to live and breathe the goal, bringing it with you wherever you go.
Yes, this includes your social life.
You build and sustain a business by nurturing high-quality relationships with people who may require your architectural services.
You'd want to establish where your potential clients hang out and meet them there. Maybe you target small businesses in the area looking to expand, or there is a local bar where entry-level entrepreneurs frequent.
Genuinely building your social circle is the best way to attract long-term, fruitful relationships with clients. That, plus other ways to get projects as an architect, should be your top agenda.
2. Seek a Mentor
Starting a firm can be an overwhelming process that requires every droplet of your daily reserve of willpower. Many who succumb to stress early in the process are the ones who don't achieve their goals.
This challenge is where a mentor – who walked the path you are on and experienced the difficulties of a young startup – can offer valuable guidance to keep you motivated and on the right track.
A great candidate for a mentor is a former boss or anyone you have a strong connection with who has experience running and growing a business.
3. Start Small and Bootstrap
Part of any successful startup involves the careful management of limited resources.
The dream of an executive suite for you and your fellow architects takes small steps. When you start, you might have to make tough compromises temporarily before you can build up to the firm you have envisioned.
When you need to meet clients in a professional setting, rent a room in a coworking office to keep costs low.
With the increasing prevalence of working from home, industry professionals have become more adept at conducting business in digital spaces.
You can accomplish a great deal through online interaction without being looked down upon as you might have been in the past because you don't yet have an office space.
4. Spruce Up Your Small Home Office Instead
One of the more exciting parts of starting a firm is the opportunity to use your design skills to furnish an inviting and professional office space in your own home.
You can now free yourself of distractions, become immersed in your work, and invite clients to a comforting space.
Home offices are becoming increasingly popular, and you will find that the investment in productivity-enhancing equipment serves you well beyond the startup phase.
5. Enter Architectural Design Competitions
It is easy to get caught up in administrative duties, but at the core of your business model is the designs your firm can produce.
Spread the word of your creative potential and gain publicity for your new business by entering architectural design competitions.
It is an eye-catching way to promote your business and gain the attention of potential clients and people who might be willing to invest if you happen to win.
6. Make Arrangements with the Local Government or Architects Board to Hold Meet-the-Public Q&A
If you seek an investment that is virtually guaranteed to pay off, look no further than a free Q&A.
Check to see if your local government provides an opportunity for you to share your ideas with the public to attract interest in your new firm.
Consider reaching out to the architect's board for approval. If you are successful, take full advantage of a free opportunity to connect with your community and build your firm's reputation.
7. Revisit Old Clients
As you were a salaried architect before you set out on this entrepreneurial venture, you already have a base of clients who are familiar with your capabilities.
Get in touch with old clients you have worked for in the past. They are a demographic that is likely to respond favorably to your proposal.
The more clients you can get during the initial phases of your startup, the more quickly you will expand your business and reach new clients.
8. Take the Initial Small Projects Seriously
Going from a major firm to starting your own small one might mean that you start with work you feel overqualified for. However, these small projects deserve your undivided attention. Why?
As you build your business, your firm's credibility relies on the work you have produced.
If you can prove that your firm gives everything to all jobs it performs – even the smaller and simpler ones – you prove to your prospective clients that they can trust you with their larger projects.
9. Market Where Local Homeowners Need
As a small firm, your best path to success is establishing local rapport.
Don't overlook some obvious places, such as a local ad or a post on Facebook where homeowners need home remodeling, renovation, or building a new house.
Keep in mind that by starting with small jobs, you are reinforcing the foundation for your network.
10. Be Prepared to Take on Some Interior Design Work
When opportunities are limited in the initial stages, be open to accepting small interior design projects besides new builds.
All projects – big or small, architecture or otherwise home-related – build your new firm's portfolio and the trust that clients have in you. Word-of-mouth is powerful marketing.
As your firm grows, you can become choosier.
11. Partner with Established Firms
Working with larger firms can provide leaps and bounds for your business's growth. You can effectively tap into the profits of existing companies by making mutually beneficial proposals.
Make pitches to established firms by offering to ease their workload by taking on smaller projects and returning a percentage of the profits.
This arrangement also benefits the other firm by enabling them to still make a profit without utilizing their resources.
12. Start with Online Freelancing
You can begin growing your business before you purchase anything except a computer with an internet connection.
Many architects and firms make money through architecture freelancing, enough that many of them opt to do most of their business online even after they start turning considerable profits.
Websites like Houzz offer architecture firms of varying sizes a streamlined outlet to reach clients worldwide and grow their business without the implicit need to rent additional office space along the way.
Due to the low costs, online freelancing is one of the most optimal ways to get the word out without going bankrupt.
13. Name Your New Firm Appropriately
It is harder than it sounds.
Your goal is to give your firm a name that is short and memorable at the same time. You can choose to incorporate your firm's specialization into the title, such as residential architecture, or a more general focus to keep your firm's options open.
If you find that you can't think of a suitable name, you can always default to your last name (preferably one that is easy to spell) or hire a designer to help you craft something creative.
This deep dive on naming your architecture firm will help you get started.
14. Make Sure Your Domain Name is Available
Before you decide on a name and begin printing it on business cards and sharing them with potential clients, you'll want to make sure that you have no issues setting up an online presence with it.
Once you establish that it is available, purchase the domain name as soon as possible to build your firm with peace of mind.
15. Make a Website for Your Firm
Gone are the days when you needed to enlist a skilled programmer to get a functional website up and running.
With reasonably low costs, website builders such as Wix, Squarespace, and many others make it hard to find an excuse not to have a professional, easy-to-navigate website.
When the wheels start spinning, and you gain a good volume of clients, a website is the best way to allow people to access information about your firm and its credentials easily.
16. Invest in Quality Photography
A full-frame DSLR or mirrorless camera, a small collection of quality lenses, and a photography enthusiast at your disposal are essential components of marketing a successful firm.
It is especially crucial for architecture – a field defined by visuals – that you are able to capture the full range of detail in your buildings through the presentable format of a photograph.
Quality photography allows clients to see what your business is truly capable of producing.
Plus, by pairing quality photography (using these architecture photography tips) with an attractive website, you create the ultimate marketing tool.
17. Buy a Laptop with a Larger Screen
You'll want to buy something that is both portable – so you can take your work with you – and large enough to convey the details of your designs with as little strain on your clients' eyes as possible.
When you buy a laptop, you are looking for something in the realm of a 15.6" to a 17.3" display with a high resolution (1440p or higher, if you can afford it) and an IPS display to provide accurate colors from all viewing angles.
Screen size aside, you should also look into other considerations when buying a laptop for architecture so that you cover your needs.
18. Partner with Drafting Technicians and 3D Rendering Experts
A great place to start is with your ex-colleagues. You know they have the needed skills to accurately render project models for your clients to see during presentations.
If you are not sure that you know anyone who is up to the task or your ex-colleagues are busy elsewhere, you could outsource the job functions to a dedicated team.
In fact, you can recruit quality applicants on many of the same websites your firm uses for freelance work.
19. Familiarize Yourself with Local Regulations
While it is certainly not one of the most entertaining elements of starting an architecture firm, understanding the requirements and limits of architectural practice is a crucial step in ensuring that your business stays on the right side of the law.
If you need positive reinforcement to act, consider the fact that understanding these regulations in depth might reduce your taxes and legal liabilities.
20. Set Achievable Milestones for Growth
The transition from a startup to an established firm does not happen with a single action.
Incremental developments will be your ally in growing your business, so keep yourself and your cohorts motivated by setting small goals to reach for on a short-term basis.
The milestones you set depend on what motivates your firm, but they could vary from "get X  number of clients in the next quarter" to "score well in the upcoming design competition."
21. Do Not Invest in Expensive Equipment. Yet.
You should not skimp on essentials such as reliable computers and drafting software. But things like large drawing plotters or antique Victorian drafting tables can wait until your firm becomes well-established.
In the meantime, you can do most of the things the firm in its infancy needs via computers, inexpensive networking, and the occasional dollars spent on printing services.
22. Keep Necessary Custom-Printed Stationery to a Minimum
The appeal of having your company-labeled pens is a gratifying one, but custom-printed stationery is an unnecessary expense unless it is being distributed solely for marketing purposes.
Again, the more established your firm becomes, the more freedom you have in getting small, fun items for yourself and your employees.
23. Do Not Splash Money on an Expensive Car
You don't need to make a style statement with your car just yet; let your designs do that.
As a startup firm, there is a good chance that you already drive a company car-to-be, as long as it is reliable. If not, you don't need a Bentley to convey professionalism – a used four-door sedan is more than up to the task.
Besides, a car is a costly purchase for something that does not contribute to architecture projects or your firm's bottom line. There are certainly far better investments for that money.
24. Avoid Borrowing Money When Possible
This advice is not specific to an architecture firm, but it deserves mention for the sake of reinforcement.
Don't take unnecessary risks by taking out unneeded loans. While you certainly want nothing short of success when starting up your firm, the unexpected happens to the best of entrepreneurs.
If getting your company off the ground takes longer than expected or you face a recession, the last thing you want is large debts holding you back.
25. Always Strive to Save Costs for Your Clients
Customer service is the anchor of successful businesses – it is obvious, it is trite, it is redundant, yet it bears repeating.
Make your clients euphoric by helping them save as much money as possible, all the while sympathizing with the fact that big purchases like renovations can be incredibly stressful for small clients.
While it is tempting to milk your clients when you are starving for profits in your firm's initial phases, know that you are not sacrificing earnings if you create repeat clients.
Now is the time to get started. You've got some work to do!