How to Name an Architecture Firm (12 Tips for Start-Ups!)
A truth universally acknowledged is that names have power – from William Shakespeare with his "rose by any other name" to the most recognizable brands in the world today remind you that names resonate.
The name of your shiny new architecture design firm will either smooth its path to success or be a barrier to overcome.
How to name your architecture or design firm in a way that allows you to thrive as trends change?
You know that naming an architecture firm is a way of revealing your values, beliefs, and personality to potential clients. A lot is riding on picking the best architecture firm names.
How do you generate architecture firm name ideas for your fledgling business?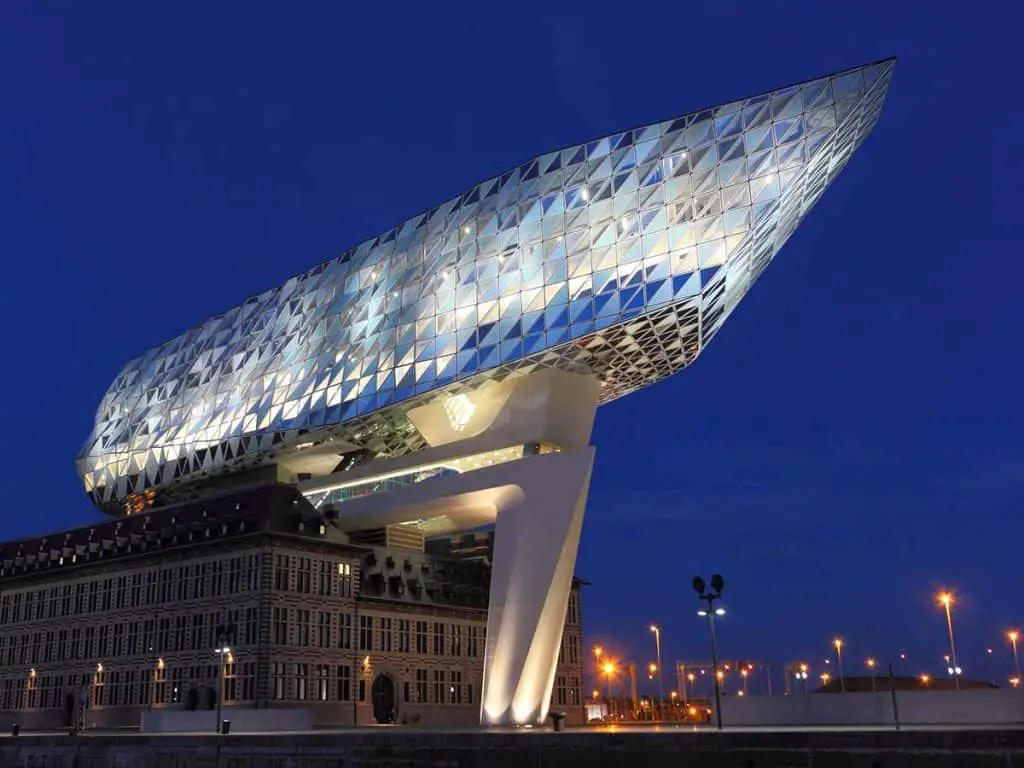 Top 12 Tips for Naming an Architectural Firm
When you are brainstorming architecture firm name ideas, here are the top twelve points to bear in mind for a successful name:
Unique.
Legal.
Culturally appropriate.
Short – preferably one word.
Memorable.
Available with the same domain name.
Logo friendly.
Easy to say.
Punctuation free.
Inoffensive.
Engaging.
SEO Friendly.
There are many approaches to finding that elusive business name, but your business name needs to work online, print, and when people are talking about you.
Keep It Legal
Each State and country have regulations covering the legality of business names.
In most States, you can only use the word "architect" if you are a licensed architect and if the licensed architects' names appear in the company name.
Some States allow you to register a "doing business as" name in association with the architect's license.
Other States insist that only live architects can appear in the firm's name.
Plus, some States insist that you must have the word architect or architecture in your name if you are a licensed practice.
Before you consider naming your architecture business, check the position in your State or country to find out:
If you can use the word architect or architecture or architectural.
If you must use the word architect or architecture.
The use of the word "design" may also include architectural services along with surveying and engineering. Design in the company name can also have legal implications.
Unlicensed architects can offer building design services through a company or partnership, and these often use the name Design or Studio as a description.
Alternative Words for Architect Companies
Many architecture firms prefer to go with an alternative word to architecture when using the founders' names or in general.
Popular words implying architectural services include:
Design(s),
Studio,
Atelier,
Partners,
Group,
House, and
Office.
The advantage of not having architect(s) in the name is that it is easier to promote yourself as offering a mixed portfolio of services like interior design, landscaping, and designing playparks, rather than having clients focus on the idea of architects only designing buildings.
Traditional Approach to Naming Your Architecture Business
The prosaic approach to naming a firm is to use the founders' names and a professional title like architects or design offices to label the business as providers of architecture and design services.
Founders Names
In every trade and profession, founders use their names in combination to create their business name.
It has its advantages, and it is a classic approach to creating a name.
Founders' names work for naming your design studio if clients are coming for the name—a bit like a celebrity endorsement for architecture.
When you have more than two of you in partnership, the list of names can get a bit too long to manage.
Plus, what happens when more partners come on board or the owner of the firm changes?
Naming your architecture firm (or any other business) means that your business name may change over time by either dropping down to the first name or reducing to initials as a new generation moves on.
As an alternative to the founders' names, you can start with the names' initials or parts to create a business name.
For example, Brown and McDonald's firm could call themselves BroDon – a name with a link to the founders.
Allison & Allison are a pair of brothers that work together and are happy to use their family name to demonstrate their ownership and business.
State the Business
Accountants, lawyers, plumbers, and other trades specialists want people to know that they came to the right business when they see the name.
If someone is looking for an architecture or design firm, it makes sense to show your credentials.
This approach is pragmatic, but it does not give any indication of personality.
A current example is 360 Architecture that formed from the merger of a couple of architects' practices.
You can refine the name further if you are in a niche area by including a description that lets a potential client know you specialize in bridges or statement buildings.
Modern Approach to Naming Your Design Firm
The days of putting up a brass plaque and handing out business cards as your primary way of attracting clients have gone.
Today's businesses need names that attract attention and are easy to remember.
Naming your design studio means you need to have an eye on marketing and branding.
Original Memorable Name
Your business name needs to be unique, and when people see it, you want them to remember it.
Clients have access to a crowded marketplace, and half the journey to getting projects as an architect and winning their business is a name that they can remember.
The Japanese Architect founder of Ninkipen! opted for a catchy, fun title that is memorable and cute.
Technical Matters
You can't use a name that some other business has registered first, so before you invest in fancy designs and branding with your name in the starring role, pay attention to the technical details:
Can you legally register it?
Is the domain name available?
Is there a risk of confusing it with someone else?
Before getting too excited about a name, make sure you can own it and the associated digital territory.
Namecheap (source) is one such place you can easily check if the domain name is available.
Inoffensive and Culturally Appropriate
It depends on your business aspirations, but generally, if you intend to be a global player, you want to double-check that the cool name you pick does not have an unfortunate meaning in another country.
The idea behind your good names for architecture company is that you appeal to clients.
Humor is subjective, and when it comes to presenting yourself in business, it is best to avoid offense in your firm's name.
There are rule-breakers like the Los Angeles firm – Design Bitches, the name may offend a few people, but it wins because it has a great story, attracts attention, and gets a conversation started.
Plus, it is memorable.
Short and Simple
A short name is easier to remember than a long one.
A name you can pronounce on sight avoids confusion for your clients and your staff.
Your firm name is going to appear on your website, business cards, and phone screens.
You want people to see it and remember it – both these goals are achievable with a short name, no funny punctuation, and words that are easy to say in conversation.
Aidea in the Philippines has a short name and plenty of awards.
Logo Friendly
A logo is a graphic symbol that people recognize as your business. Complicated logos do not translate well into small digital spaces.
Your name and logo need to make sense together and work in all formats and platforms.
A common approach would be to design the logo based on your design firm name's initial(s).
SEO Friendly
Most clients will find you by a digital search, plus they are going to be looking for a service rather than your firm specifically.
A name that includes a useful keyword can help you attract more clients to your web pages. If they find you, they may use your services.
SEO is more complicated than a keyword in a name, but if you can give yourself an extra edge with your name – why not?
But you do not have to go all out to include a keyword in your firm name. If you already have the word Design, Architect, or Architecture in it, you are good to go in this aspect.
Otherwise, search engines are smart enough to understand the nature of your digital presence from its content.
Engaging
The first point of contact a client has with your business is your name. It helps if your name can give a friendly introduction to your business values and attract positive attention.
It may seem a tall order, but people absorb information and make value judgments in fractions of a second on visual displays.
Your name has a starring role to play in attracting attention and representing your business.
Get it right, and your branding and marketing are smoother. Get it wrong, and you need to work that bit harder to make an impact.
The modern approach to naming an architecture firm is to look for a name that works with branding and marketing possibilities for the digital age.
Coming Up with the Best Architecture Firm Names
You can create your unique and memorable name in a brainstorming session, pay a marketing agency, or use an online business name generator for some starting ideas.
Your design firm name's inspiration can be the founders' names, meaningful people, metaphors, or a clever acronym.
Your marketing will tell the story of your firm and describe your mission, beliefs, and values.
Part of your story is the meaning behind your name, so be prepared to spin a good yarn about naming your design studio.
If you check out the top 100 architects' names, you find that there is a mix of mainly traditional names with a sprinkling of some more modern names like Populous and 10 Design.
Architects like to put their names on what they build, and that includes their business.
References:
https://brinso.com/categories/architecture-firm/
https://biznamewiz.com/architectural-services-business-names/