5 Ways to Find & Contact a Property Owner (Explained)
If you are a prospective homeowner, the primary step between where you stand now and your goal is the transaction.
What sounds like a simple process for most basic goods does not apply to real estate. Understandably, buying a home is much more of a commitment and financial risk than buying a gum pack at the gas station or grocery store.
Nevertheless, you are committed to buying a real estate property, but where do you begin?
First, you want to determine how to find out a property's ownership (assuming they are selling) and be certain that you end up contacting the right person.
While it might be as simple as calling the number posted on the "For Sale" sign in some cases, there are plenty of times when the question of where to find the property owner gets a little more complicated.
If this is the case, don't fret; few people will hide from a good offer. You just need to be proactive and follow some common, effective methods.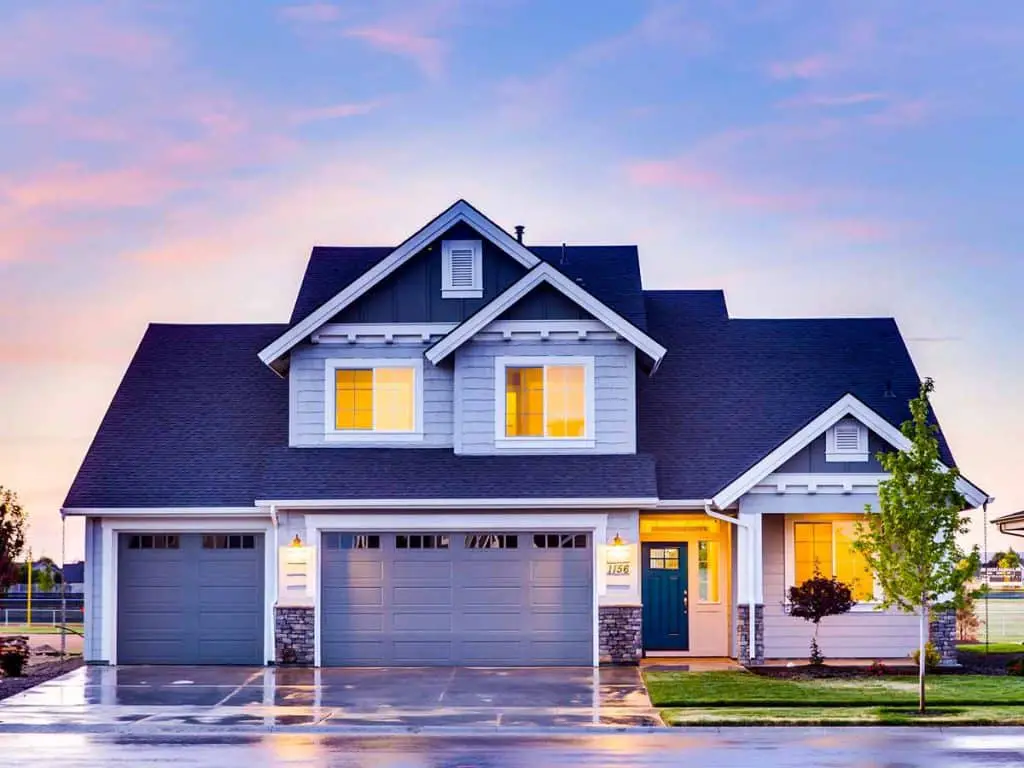 The 5 Best Ways to Find Out Who Owns a Property
It is essential to know the property owner, so you know your purchase offer goes directly to the decision-maker. Further, you want to know who you are dealing with to avoid scams.
You have several methods to search and ascertain the identity of the property owner:
1. Talk to a Local Tax Assessor
One of the core traits of property ownership is tax obligations. The county tax assessor is the person who has every property owner's information in a given area, so you can see why this is an excellent place to start.
While not mandatory, a tax assessor would undoubtedly appreciate some research on your end in the form of finding out the assessor's identification number (AIN) before visiting.
You can do this online through the Nationwide Environmental Title Research's public records (source), but if the search yields no fruit, an address is better than bringing nothing to a tax assessor's office.
2. Seek your County Clerk
Aside from outgoing taxes, most all properties will have a deed associated with them where you can find property ownership information.
If you opt for this method, you will want to pay a visit to the county clerk. The clerk will have access to virtually all available public records, making this approach a highly probable way of figuring out a property owner's name with a given address.
Just be sure to schedule a visit, as accessing physical public records typically require you to be there in person.
3. Talk to a Real Estate Agent
For anyone in the process of purchasing a property, real estate agents are the logical and indisputable go-to professionals. The realtor you befriend may have sold the property to the current owner or knows the person who did.
Otherwise, real estate agents have the resources to find out quickly through the companies that employ them or title companies.
Plus, establishing a connection with a real estate agent can only benefit you in the later phases of purchasing and acquiring a property.
4. Talk to the Neighbors
Sometimes, finding out who owns a property is as simple as getting out of your car and talking to the people most likely to know.
While some neighborhoods might not be so tight-knit, there is a chance someone walking the dog might be able to give you an answer like "That's John Generic's place." While it might sound like a humorous hypothetical, it could very well spare you a lot of investigative trouble.
Additionally, you get the opportunity to get to know your potential future neighbors.
5. Use an Online Search Tool
Last but certainly not least, the internet is your friend when sourcing for information. You can utilize online search tools effectively within the comforts of your home.
The tools may be free or require a small fee to use and are incredibly straightforward.
They include websites like Property Shark (source) or NeighborWho (source), which allow you to find precise information within a few minutes, sparing you a trip to a government office.
How Much Does It Cost to Find Out Who Owns a Property?
When you consider a significant investment such as buying a house or property, the last thing you want is extra fees bogging you down before the actual transaction.
Fortunately, many of the methods listed above are ways to find out who owns a property for free (some online search tools and talking to neighbors), while others may require a small fee (paid search tools, copies of records).
The primary cost of investigating ownership is the value of your time. Depending on the property, your search could succeed within minutes or days.
You may incur direct costs by using some online platforms that charge a small amount, but these options usually pay off in other respects by saving you time.
How to Contact the Owner Once Identified?
Once you have identified the owner, it is time to make contact.
The easiest way to contact a property owner is through the old-fashioned mail route. Since you likely have the mailing address and name at this point, directing an envelope into the hands of the right person is as easy as enclosing a request for professional correspondence.
If you are not sure where the property owner lives, an inquiry phone call is straightforward. You can use a reverse address service such as 411.com (source) or the White Pages (source) to find phone numbers associated with a name and address details.
You may need to try a few entries and phone numbers first to ascertain that you are talking to the right person.
If none of the other methods work, you can enlist the county appraisal district's help to establish contact.
In certain instances, the information sourced online might be outdated or obscure. You can find the most relevant information through the appraisal district office or county clerk's office.
This method will usually yield the most recent phone number associated with an individual, and from this point, you may initialize the next phase on your path to property or homeownership.
Making the right decisions when buying a home involves asking the appropriate house-buying questions and considering the top tips for first-time homebuyers.
Good luck with your future property ownership!