Architects Who (Can Afford to) Design Their Own House: Revealed!
The general public is often fascinated by the creative buildings and structures that architects design.
From the latest and most expensive real estate that made headlines to modern international airports and sleek-looking convention centers around the world, there is no shortage of masterpieces by architects that feed the imagination.
With the sort of creative work produced, architects must design and live in beautiful homes – located in expensive, discreet enclaves that are financially out of reach of the average wage earners.
After all, the film industry certainly did its fair share to paint that picture.
The reality, however, could not be further from the truth.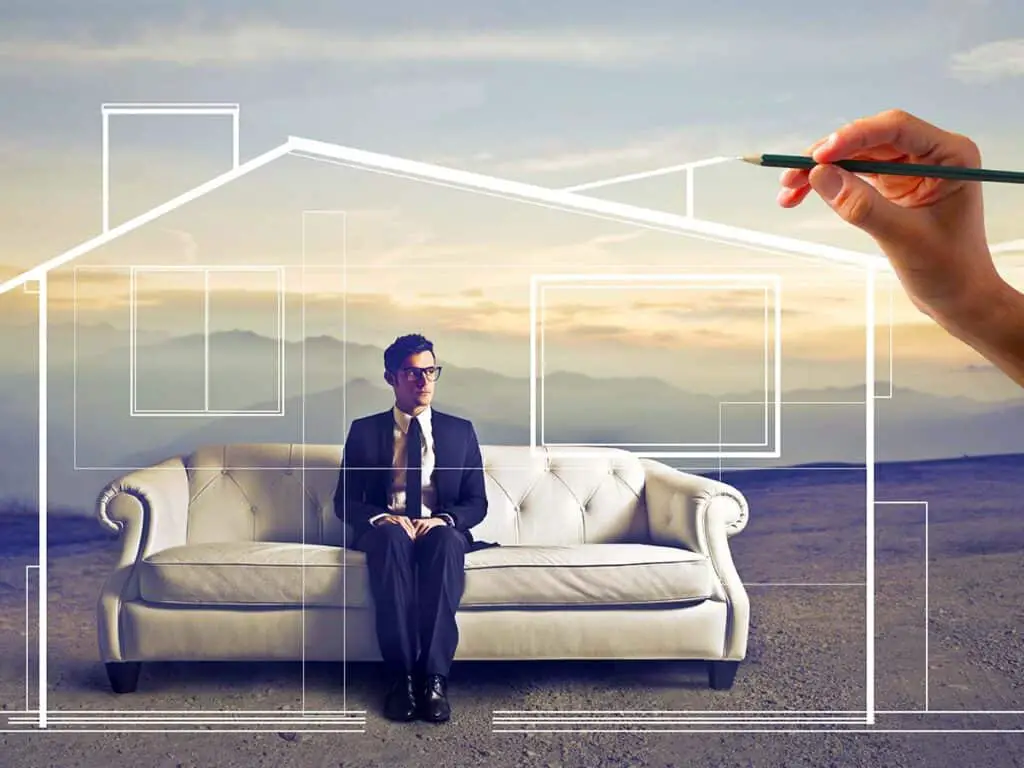 Do Architects Design or Build Their Own Houses?
Many architects would love to design and build their own dream house; who doesn't?
The fact that architects design beautiful houses for a living gives the impression that they should be doing the same for themselves. Going by the prestige of the profession, it ought to be a privilege that architects enjoy.
The truth of the matter is that designing and building your own house is an extremely costly affair.
Only a handful of architects are in a financial position to design and build their own houses. For most salaried architects, this is a distant dream that only practicing licensed architects stand a chance to achieve. The costs involved in owning a plot of land, building the house, and fitting it out with interior décor and furniture to match the design concept are nothing short of exorbitant.
Do Architects Live in Nice Houses?
An architect's quality of life – much like everyone else's – is not and should not be measured by the expensive house they design and build for themselves.
Most famous and successful architects are people who love what they do, first and foremost, and have been building their career over a long time – the result of which is the willingness of owners and real estate developers to pay top dollar for their services.
However, it is not all doom and gloom in the architecture profession.
Architects who make a six-figure annual income can afford and do live in nice houses. They include senior architects, skilled architectural designers, and licensed architects running a small firm. Architects making south of $100k per year do live in smaller-sized houses or apartments that can be equally charming.
Types of Architects Who Can Afford to Design Their Own House
Not all architects can afford to own a plot of land and design their own house.
A few can, and they typically come from a limited pool of architects who have worked and achieved a certain level of standing in their profession.
Aspiring architects would be wise to recognize that being an architect is a profession like any other where consistent hard work is necessary to succeed and, in this case, make enough money to design and build their own house.
Leaving aside landscape architects, interior designers, and what have you, these are the types of architects who would (probably) have the financial means to design and build their own house:
1. Practicing Licensed Architects
Unfortunately, not all architecture graduates become licensed architects, much less those who choose to practice professionally after licensure.
The path to becoming a licensed architect – regardless of the jurisdiction you are in – is filled with exams and professional experience requirements.
The architects who reach this 'pinnacle' (of sorts) in the profession can legally call themselves Architects and have the opportunity to make six or possibly seven-figure income if they market themselves well.
Although the initial stages of running an architecture firm can be extremely challenging, licensed architects make good money once the practice takes off regardless of the type of buildings they specialize in – residential, commercial, or industrial.
2. Skilled Architectural Designers
Architects are and should primarily be building designers whose ideas, work, and vision are the essential foundation upon which professionals from other disciplines contribute to make the building project a success.
Not all architects are great architectural designers. But great architectural designers are a highly sought-after pool of experts whose design skills command very high pay.
Some of the most famous architects who did very well for themselves – Le Corbusier, Frank Lloyd Wright, Louis Sullivan, Tadao Ando, Mies van der Rohe – did not have a degree in architecture, much less a license.
Architectural designers adept at design and pursue the opportunities to keep honing their skills through exciting projects will stand in good stead to practice as building designers successfully and win lucrative design projects.
3. Architects in Property Development Companies
Architecture firms are not the only destination for architects – at least not all through their careers.
Most graduate architects begin their careers as junior architects in architecture firms and gradually worked their way up to become seniors in the profession.
The knowledge and skills honed in the years working in architecture firms make them valuable assets to real estate developers.
They could also be licensed architects who chose not to practice in their own firm and decided to switch to a real estate development company.
It is safe to say that real estate development is a more lucrative business than architecture, or engineering, or other industry professionals.
After all, it is clear who the paymaster is in those relationships.
An architect's highly-specialized skills and good business acumen are the perfect combinations to climb the real-estate corporate leader.
The remuneration package that comes with high-ranking positions – especially in large real estate development companies – often rival the income that practicing licensed architects make.
With high income comes the architect's financial capability to design that dream house (at least according to outsiders' perception of the profession).