6 Jobs within Architecture (Even w/o a Degree)
The traditional route to Architecture involves starting your career with a degree – taking between five to six years.
Studying for an architecture degree is time-consuming and expensive. Not everyone can afford to go on to a degree course, but are they barred from becoming an architect?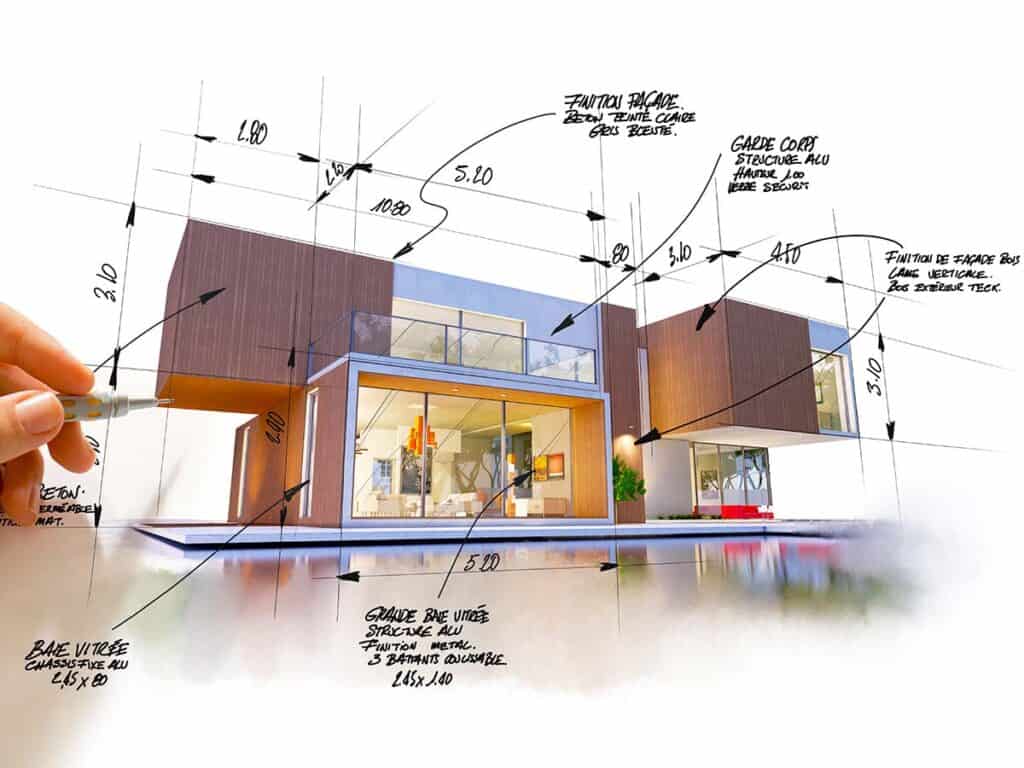 Becoming an Architect Without a Degree or a Masters
The possibility of becoming an architect is not necessarily ruled out as fourteen states in the US allow you to register as a Licensed Architect without a degree. Degree or not, however, you cannot call yourself an architect in the States unless at least one State grants you a license.
You don't have to live in one of those states to register. Not every state has a residency requirement, and most states have a reciprocal agreement to recognize architects licensed in another State.
But even if you don't eventually become a licensed architect, you still have the option to do what an architect does in a range of roles within architecture and have an equally fulfilling career.
(If you live outside the US, check the Architects Board in your country for requirements that apply to you)
The Traditional Route
There are four clear stages to the traditional route to becoming a licensed architect:
Study for and obtain a professional degree in Architecture.
Work as an intern and complete your Architectural Experience Program portfolio (3,740 hours across relevant areas)
Architect Registration Examination – despite having the degree, you need to take and pass this exam.
Complete the paperwork and pay the fees to apply to be a state licensed architect.
You can expect to spend at least three years working your way from graduating with a degree in Architecture from an accredited school to becoming a state-licensed architect.
Still, most Building Designers take longer than that.
Regardless of the jurisdiction or country you are in, the required practical experience hours typically takes at least 2 to 3 years to fulfill if you work full-time.
This post on the best route to becoming an architect details the various paths you can take towards obtaining an architecture degree.
The No Degree Route
Can you be an architect with a GED?
It is possible, but you will need the GED to let you participate in the Architectural Experience Program.
The alternative to a degree is to qualify by the experience of working with a licensed architect. Your route to becoming a state licensed architect (depending on the state rules) is:
Work for five to ten years for a licensed architect in an architectural firm. The precise number of years depends on the State rules, and not all states allow licensure without a degree.
Work and complete your Architectural Experience Program portfolio. Check with the Board in your state that this is required.
Take and pass the Architecture Registration Exam.
Complete the paperwork and pay the fees to apply to be a state licensed architect.
As this path is not typical, you must check with the relevant Architects Board in your state before making your next move.
The non-degree route may take a few years longer than the degree – but the process is similar. Many high-profile architects across the world do not have a degree and are self-taught and worked to get their registration.
The non-degree route is not as straightforward as the traditional path to becoming an architect. The first hurdle is to convince a licensed architect to take you on in a meaningful role.
Secondly, you need to acquire both the skills and the experience to complete the experience portfolio with its six essential areas and 96 different sections.
Although you are not going for a degree, you may want to take some short courses to give you relevant theoretical knowledge to help you in your work and the registration exam.
Architect Roles Without a Degree
There are roles in licensed architect firms that you can perform without an architecture degree.
1. Building Designer
A designer is an entry-level position – drawing designs that the professional architect checks and approves.
Generally, the term building designer applies to a graduate working in an architect's office to gain experience.
Without a degree, your employer may refer to you as a Drafter.
The role is the same. You use CAD software to produce plans for either residential or commercial buildings.
You stand a better chance of landing this role if you have a post-high school certificate in subjects like CAD and drafting principles.
The certificate in architectural drafting takes about six to twelve months.
2. Architectural Assistant
The role of a designer stops with the completion of the plans.
The assistant role involves plans, meetings, liaison with clients, and every construction process stage. You work closely with the licensed architect.
Most graduates compete to take this as their first role. If you aim to land this role, you need to develop useful skills – computer-aided design and report writing.
In your work, the areas you need to become competent in include design tasks (includes fixtures, fittings, furniture), models (digital, physical, and scale), technical drawings, construction materials and techniques, and some business skills would be beneficial.
3. Computer Rendering Operator
This technician creates 3D images of the architect's vision of the building using rendering software. It is a specialist role that works across many industries – particularly gaming and films.
Typically, the visualizations allow a virtual tour of the outside and inside of the buildings.
Advances in technology mean these renderings can be photorealistic and are an excellent way of demonstrating to clients and planners what the finished project will look like and how it fits into the landscape.
4. Drafting Technician
Drafting technicians use a mixture of manual and digital skills, depending on what they specialize in producing.
A set of architectural plans contains masses of detailed drafting documents covering – plans, sections, elevations, construction details, floor & wall finishes, and many other technical specifications.
The construction team follows detailed plans. The lead architect delegates some of this layout and drafting work to a group of drafting technicians.
5. Surveying Technicians
Before a building is erected or planned, an accurate survey of the proposed site is necessary.
Most architectural plans involve accommodating landscape features or costing the expense of modifying the construction site for the development.
A surveying technician trains to use the equipment that lets them plot out the contours of the site.  This role takes in high school students with no other qualifications. Not all architecture firms have this role.
6. Interior Design
If you are building homes, most people are interested in the interior. Not all building designers design the overall layout and the interior details, so this is an area you could focus on with the right skills.
It is a team effort to get all the components of a successful design together. Interior designers focus on the living details – bathroom and kitchen layouts, for example.
It is a degree subject, but it also forms part of architecture degrees.
You can enter the world of interior design without a degree – you need to demonstrate design skills, so work on a portfolio and perhaps some practical experience.
Alternatively, invest in a course or diploma in interior design to increase your chances of landing the role.
Summary
It is possible to become a licensed architect with a GED and no degree, depending on the state you want to register.
But it will take persistence and hard work to land your first job in an architect's office and then build your way through the portfolio of relevant architectural experience.
If this is your goal, you can be successful but pay attention to your skills building. Your best way is to make sure you have computer design skills and are passionate about the subject.