Working in Small Architect Firms (12 Career Benefits)
As an architect starting a career or an experienced professional looking for a different direction, working in a small architecture firm presents many benefits.
Large architecture firms can provide you experience in larger and more complex designs and potentially higher salaries.
But working in a deeply-layered organizational structure often means confining yourself to a narrow, specific role without access to a broader experience necessary for the development of a young architect.
Read on to find out some of the many benefits of working in a small architecture firm.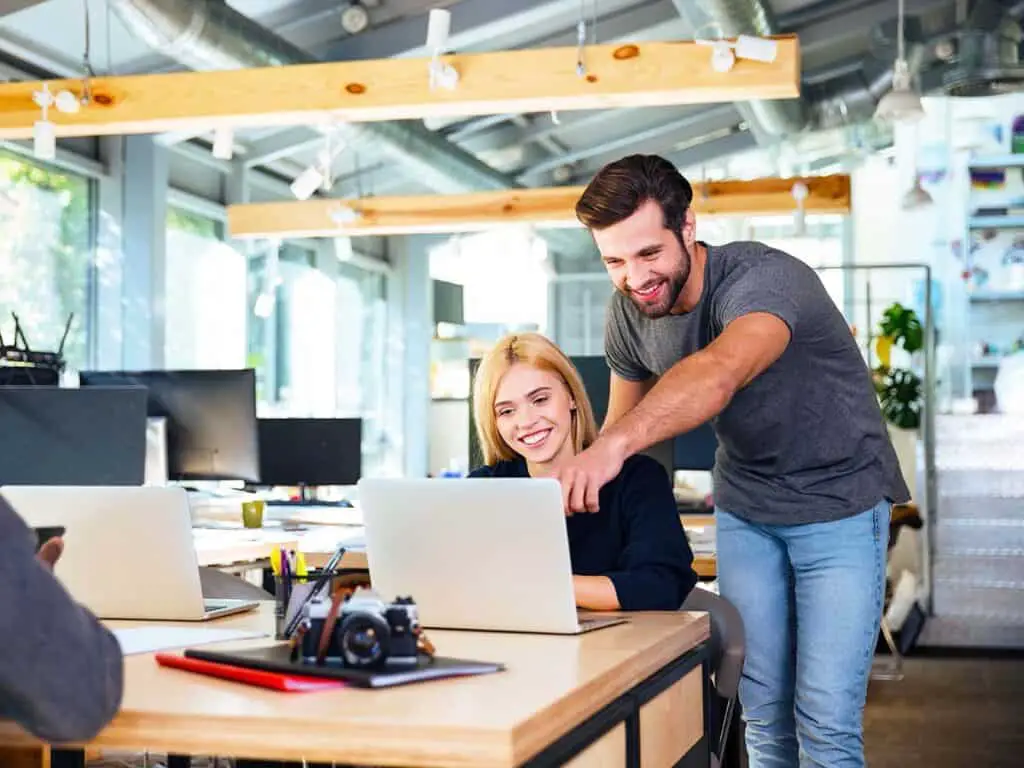 1. Develop your design process
It is one of the most beneficial qualifications a small firm can offer, particularly for architects in the initial stages of their career.
You allow your design and creative processes to mature in ways that would not have been possible when working at a larger firm.
The company-to-client relationship will be more personal, thereby allowing you to have a comprehensive experience dealing with architecture clients and become more hands-on in your design development and execution.
2. Understand the entire project lifecycle
You get to see it all when working in a smaller firm:
Manage the development of design from the drawing board to construction.
Meet, negotiate, and handle demanding clients.
Reaching out to project stakeholders directly.
Visiting job sites.
Experience the completion of construction and all necessary components for a building to pass fit for occupation.
One of the main benefits of working in a small architecture firm is that it also allows you to learn every aspect of the architectural business.
3. Get noticed by higher-ups in the firm
You could be many levels removed from your employer at a larger firm.
On the contrary, you get involved in the planning stages of projects, design meetings, and creative processes in a smaller firm – all potentially with the Principal Architect sitting right next to you.
What an opportunity for both learning and getting noticed within the firm.
Your employer is more likely to notice if you have problem-solving skills and leadership qualities that can move the business forward.
4. Smaller firms could be more innovative
Larger architectural firms are more set in their ways and could be more resistant to change – it is harder to change direction on a massive cruise liner than a small sailboat.
When considering a large vs. small architecture firm, you should be cognizant that you may have more creative freedom when working for a small firm.
As you are likely to have a direct communication line with the firm owner, any suggestion for improvement would have a better chance of working its way to implementation.
5. Get credit for contributions
The scope of projects in a large firm will also fit that description – large. On the other end, working for a small firm will allow for working on smaller projects.
Smaller firm equals smaller projects equals smaller teams. You are more likely to be recognized for your contributions, hence proving yourself an asset to the firm.
It is harder for bosses in smaller firms to miss such contributions, and as a result, you are more likely to get promotions and salary raises.
6. Work with like-minded people
Being able to know your co-workers more intimately, on a professional level, is always a plus.
Dedicated employees form a strong bond and support each other in many ways than at a giant, multi-department company.
They can brainstorm, problem-solve, develop creative solutions, and pitch ideas in imaginative ways because they have the ultimate resource of each other and teamwork.
7. Make an impact on your local community
Small firms do more local projects than large, higher-profile designs, and naturally so due to their location and client profiles. Boutique design firms in large cities are an exception.
There is extra motivation to deliver your best every step of the way because you get satisfaction from seeing the fruits of your labor in the improved lifestyle and added facilities for the community you call home.
Seeing the buildings you designed in your commute to work is also a source of pride that many architects would savor.
8. Personal attention and mentoring
This is another huge benefit for young architects making their way in the field.
Architects who have been at the firm for several years will be willing and can give attention and mentoring to younger architects; more importantly, they want to do so because the simpler organizational structure at a smaller firm allows it.
The ability to have mentoring early on in your career can be a gamechanger when growth opportunities present themselves as you'd have learned the applicable skills.
9. Easier to identify opportunities for growth
Working in a smaller organization and exposing yourself to the comprehensive experience of working in all phases of a project helps you develop keener eyes in identifying areas for change and growth within the firm.
Such improvements may extend to how you could run a project more optimally, hence your opportunity to contribute as a valuable employee.
On the personal front, you get to grow as a creative thinker. You are more likely to come up with out-of-the-box solutions to problems because you've had the ideal training ground to develop.
The more you grow, the quicker you can reach the six-figure architecture salary mark.
10. Ideal training to manage multiple projects (independently)
When there are fewer architects in a firm, you can expect to manage more than one project at a time, and this is ideal for you to develop quicker as an architect.
Less help also means you dive deeper into each design and face the challenge of figuring out solutions to keep them moving forward.
It is one of the crucial advantages of working in a small firm; you get thrown into the deep end, and you either sink or learn to swim – quickly.
11. Consulting directly with clients for better results
When you are in charge of a project, client liaison becomes your (almost) daily responsibility.
If the client desires a change to the design, you make sure it gets implemented.
If the client is demanding, you learn to handle and manage client expectations.
Handling clients is challenging but presents an opportunity to develop people skills, and you receive positive reviews when you perform.
12. Develop more comprehensively as an architectural designer
If you are a design architect, designing remains your job scope in a large architecture firm or a small one, but with a critical difference.
You design an entire building when you work in a small firm; when you are a little fish in a big pond, your design focus will likely only be one building component.
You'd want to seize every opportunity to grow as quickly as you can at the initial stages of your career as an architect.
There are many benefits to working in a small architecture firm, but the difficulty of the challenges you face as a young architect increases.
It is such a crucial stage in developing an all-rounded architect that it is best not to shy away from the challenges that come with the opportunity of a steeper learning curve.
When you are ready, start applying to them based on a targeted approach, which includes writing a cover letter tailored to the firm and the crucial things to include in a winning architecture resume.