13 Benefits of LEED Accreditation (for Professionals)
Do you need to add a little extra to your professional portfolio of skills?
Looking to show prospective clients and employers that you bring more to the table than the competition?
Is LEED accreditation for professionals worth getting?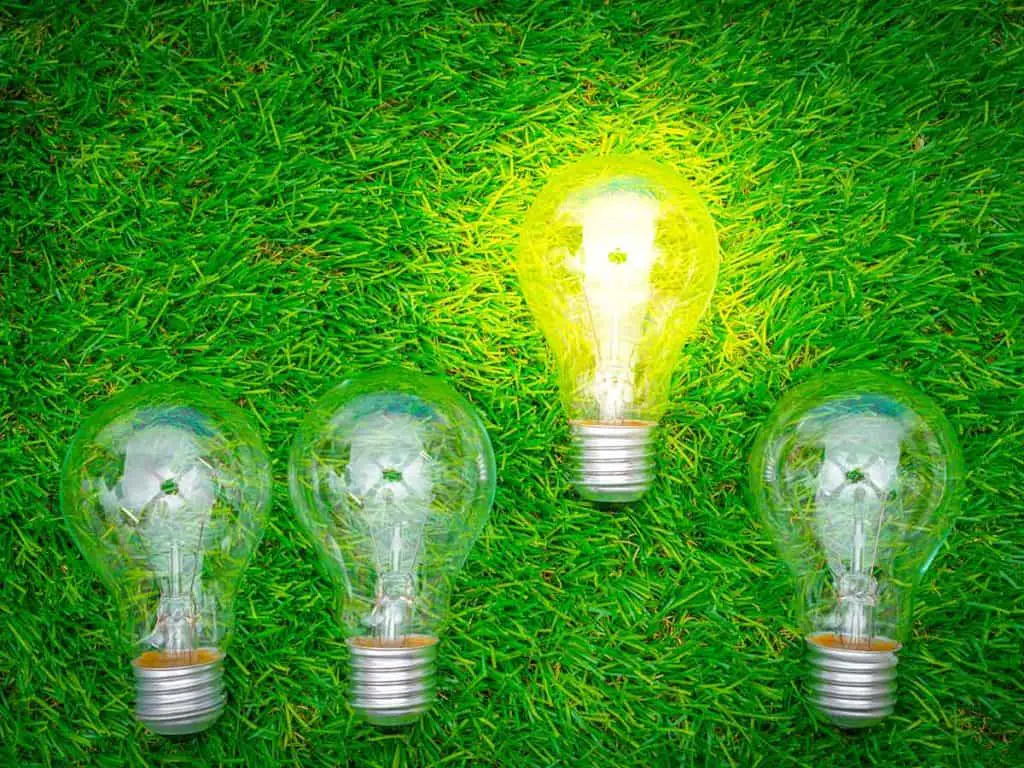 Benefits for You
Benefits of LEED accreditation for individuals, either Green Associate or the LEED AP include:
1. Employability
Climate change is a significant problem, and this is driving demand for sustainable construction practices. When you are a LEED-accredited architect, your current and future employers see you are a valuable addition to the team.
You bring that extra benefit of accreditation in green design and sustainability in construction processes. It helps you stand out in a good way.
2. Higher Salary
When you have a qualification in a skill that is in high demand, then you get the reward of a higher salary.
It is a combination of demonstrating useful professional skills, enabling your employer to charge more for your services, and showing your interest in career development and promotion.
3. Access to International Work
LEED accredited professionals are globally recognized, giving you access to employment opportunities across the world.
It opens the door to living and working in another country, whether on a short-term or longer-term contract.
4. Self-Promotion
Part of gaining LEED accreditation is the right to use the name and the logo on social media sites like LinkedIn, allowing you to showcase yourself and your skills to your peers and friends.
In an era where personal branding is part of your working life, the digital badge gives you more authority and helps you get your voice heard if you are campaigning for a cause that matters to you.
5. Continuing Professional Education
Staying at the top of your game means staying on top of new developments in your field and learning new ways of working and developing technologies.
The benefits of LEED accreditation include structured learning in useful professional skills.
6. Living Your Values
Gaining and maintaining your LEED accreditation shows you are willing to work towards a better future where everyone plays their part in preserving scarce resources for the next generation.
You get to work on projects that make a difference in the world because you can show that you have the right skill set and mental attitude.
Benefits for Business
LEED accredited professionals give many organizational benefits:
7. Competitive Advantage
The rising demand for green building practice means competitive tendering for work needs a proportion of your staff to be LEED accredited to meet contracts' bidding criteria.
Governments are leading the way with this requirement, but the big corporations are following closely.
8. Working Internationally
The LEED accreditation is a global qualification, so if you want to work across the globe, this is a recognizable and valuable qualification.
Currently, 160 countries recognize this qualification and value it as a commitment to sustainable building practices.
LEED accredited professionals on your team position your company to take advantage of developing markets in other countries.
9. Better Value for Clients
Clients are looking for LEED certification for their projects because they gain multiple benefits:
Energy-saving (typically up to 25%, but can be more).
Reduced water usage (at least 10%).
Reduction in carbon footprint.
Access to tax credits and rebates in some countries.
Higher resale value.
Building green and sustainable buildings make commercial sense for many clients – the tax and financial benefits of LEED certification are apparent.
This commercial need also drives the demand for LEED accreditation for general contractors who can work to LEED standards and help them through the certification process.
10. Staff Development
Encouraging your staff to gain LEED accreditation means they continue to train and acquire new skills.
It is a cost-effective way of making sure your team is up to date with the best methods in sustainable building practice, so they inspire confidence in clients and build an excellent reputation for your firm in an area of high client demand.
Your staff become familiar with the latest concepts in
Energy-saving building materials and systems.
Indoor air efficiency.
Reducing water use.
Decreasing light pollution.
Environmental protection measures.
Green features like green walls and roofs.
Their increased knowledge and ways of working get shared across a wider staff team.
11. Staff Retention
People like to work for organizations that make life better, including architects, builders, engineers, interior designers, and construction companies working to make the world a better place through their projects.
Staff like to get behind a mission, and it builds loyalty and improves staff morale and retention.
12. Better Marketing
The more staff on your team with the LEED accreditation, the better you can market your business to clients who value LEED certification for their project.
Plus, it helps when recruiting new staff and generally raise your profile for all other marketing purposes, like building a reputation and brand awareness.
13. Prestigious Projects
LEED accredited staff means the company gets to work on higher-profile prestige projects. Green building projects gain high visibility for the project, the commissioner, and the people who make it happen.
It does not hurt to have a few award-winning green building projects tucked in your professional portfolio when presenting to new clients.
Is LEED Accreditation Only for Architects?
The LEED accreditation is available to anyone who wants and can sit the exam and maintain further education hours.
Architects are at the beginning of the project, and it is incredibly useful for them to design sustainable features from the start.
But construction firms, engineers, interior designers, and everyone else who works on a project benefit from understanding what it means to build sustainably.
LEED accreditation for general contractors is essential for making the right buying decisions and handling the materials to achieve sustainability goals.
In the sales team, a LEED accredited professional can better explain a LEED-certified house's benefits to a prospective purchaser.
LEED accreditation benefits individuals working throughout the building industry because pooling their knowledge and experience gives a better project from start to finish.
The LEED Process
LEED accreditation for architects, professionals, and general contractors benefits individuals by showing their skills, experience, and values.
Meanwhile, the benefits of LEED accreditation for companies are competing for green and sustainable projects with confidence.
Take the first step to gaining a competitive advantage by learning the process of becoming LEED accredited.