8 Architecture Letter of Recommendation Tips (+Best Sources)
A letter of recommendation is a crucial supporting document for architecture students and graduates – it can determine the success of their respective applications.
It is not a mandatory document in an architecture school application pack. Still, students can use one to convince the admissions evaluator that they have the necessary qualities to succeed in the program applied.
Support letters carry an inherent power of persuasion when done correctly.
What should you do when requesting a letter of recommendation?
What are the mistakes to avoid?
And, who can you get one from?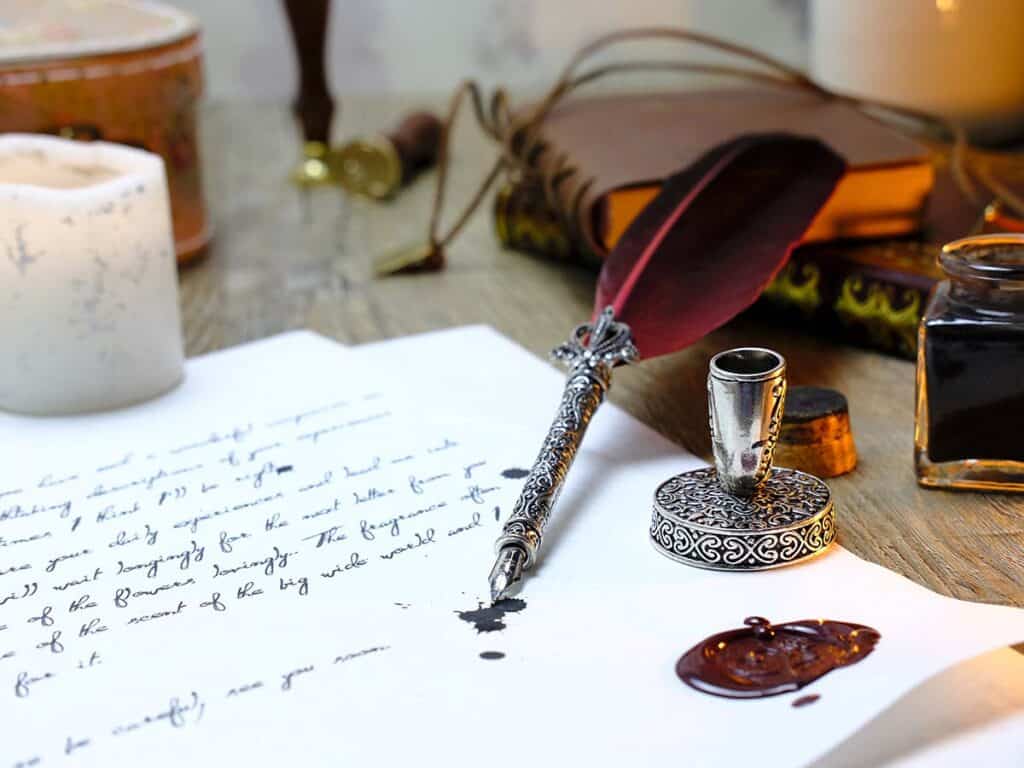 Tips for a Successful Letter of Recommendation
These eight tips are helpful for architecture school and job applications.
1. Choose the Right Referee
Choose the correct type of reference, depending on the nature of your application.
A recommendation letter from a high school or recent pre-professional program academic staff will be relevant for architecture school applications.
Obtaining one from a recent employer is more beneficial for a job seeker.
A family member type of reference usually does not carry much weight, except in unique situations, such as a legal guardian.
2. Time Your Request
Avoid Monday mornings.
The Monday blues phenomenon holds true for supervisors and bosses as well.
Aim to get in contact and put in your request on a Friday instead.
Friday morning is a time that works better generally as people look forward to some good rest after a long week.
3. Be Courteous
The reference may be a person close to you, but courtesy is still important.
Always try to start the conversation with small talk before you raise your request for a recommendation letter – the same reason Fridays work better than Mondays when you'd be an annoyance.
Going straight to the point after your opening Hello is plain rude.
4. Provide a Draft for Edit
As you request a positive endorsement, never expect the referee to write the letter from scratch – unless they insist.
Draft one yourself, and proofread for grammar and spelling errors before you send it to your referee. It should be as complete as you would a final copy.
In this case, you will be more likely to get a favorable response.
Should you request the letter of recommendation over the phone, email an editable copy.
But if you meet the referee in person (which you should aim to do), bring along a printed copy and an editable softcopy in a flash drive.
5. Keep It to One Page
Strong recommendation letters are concise and do not stray from the objective, endorsing your qualities and readiness for the school or job.
Keep the entire letter to one A4 page without cramping in words. Aim to have sufficient white space.
Format the letter properly and choose the suitable typeface and font size so the copy is easy to read.
One last note on formatting: ensure that the space you allow for the referee's signature is large enough. Architects are famous for having large signatures.
6. Don't Make Demands
You are making a request.
Avoid making demands – or anything that sounds like a demand.
Skilfully word what you want the letter to say so you don't have to communicate it verbally.
Be courteous when speaking with your referee and take an interest in how they are doing, and it helps the referee recall more favorable memories of you.
You'd have a higher chance of getting an endorsement letter that is helpful to your cause.
7. Allow Sufficient Time for the Return of Signed Copy
Target your request for a recommendation letter a couple of weeks before you need it.
In your referee's busy schedule, your letter might not be the most urgent task to attend to and thus might be forgotten.
When you have the time buffer, you can give a polite reminder a few days later and not sound pushy.
8. Letters of Recommendation Are a Necessity
Whether you are submitting a letter of recommendation for an architecture school or job application, it is a crucial document to stand a good chance of success.
Don't wait for the application evaluator to ask for one.
Who Can You Get a Letter of Recommendation From?
For architecture school applications, you can obtain a reference letter from your:
Current employer – this is only possible if you intern at a firm. However, if you are working part-time performing tasks related to architecture, art, or engineering, you can ask for one from your supervisor or employer.
High school teacher – get one from academic staff in your final year before graduation, someone with whom you've had the opportunity to work closely and can provide a credible endorsement.
Sports coach – colleges and universities are not interested in your academic credentials alone. Sport is an excellent platform for character development.
For fresh graduates and architectural designers, the potential pool of referees include:
Previous employer – may be a person who you've worked under a few years ago, so it is best to make an effort to meet and request in person.
Previous supervisor – an endorsement from a former supervisor who you worked with directly is more trustworthy in the eyes of your application evaluator.
Current employer – it may be difficult for obvious reasons, but not impossible if you happen to be on good terms with the referee. And, if you are leaving for good reasons.
Senior consultants in related professions – the engineers, landscape architects, or cost consultants holding a senior position in their respective companies can make an excellent reference. They worked with you and are in the perfect position to provide a recommendation.
Architecture school tutor or lecturer – if you recently graduated from your architectural studies and have no prior working experience in architecture, this is your best and only source. A support letter from tutors and lecturers from your design or architectural practice subjects is preferable.
These posts may be of interest to you:
References:
https://www.pinterest.com/pin/letter-of-recommendation-intern-architect–778982066805261711/
https://www.indeed.com/career-advice/career-development/architect-recommendation-letter